Business /
Saudi co to set up oil refinery plant in Ctg with $6.0b investment
---
SAM
Published:
2018-10-04 13:12:55 BdST
Saudi co to set up oil refinery plant in Ctg with $6.0b investment
---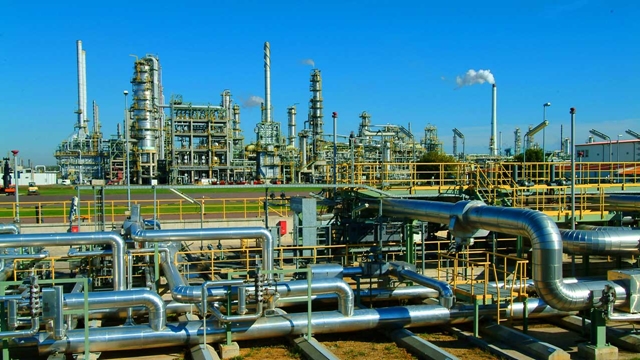 FT ONLINE
Hi-Tech International Group (HTIG) of Saudi Arabia plans to set up an oil refinery plant in Chittagong with an investment worth $6.0 billion very soon.
The project has already obtained green signal from the Bangladesh Investment Development Authority (BIDA).
According to the proposal approved by BIDA, the refinery will produce 2632500 MT of Octane, 661500MT of LPG, 5413000 MT of HSD, 17555000 MT of Bitumin and 62160000 MT of Kerosene annually.
The project will be co-financed by UAE-based Rashid Al Hadi Trading company. The Refinery will be set up at Khankhanbad area in Bashkhali upazila of Chittagong which will create employment opportunity for 3050 people.
When contacted, BIDA executive chairman Kazi M Aminul Islam said such investment from Middle East is very encouraging.
'We are ready to provide all sorts of cooperation to facilitate such investment in our country," he added.
Cosmopolitan Oil Refinery Management Limited (CPORML) is the local partner for this 100 per cent FDI-based project.
Talking to the FE, its Managing Director Nurun Nobi, however, said that the investment size for the project would be increased manifold.
"Right now we are not disclosing the volume of the increase. We are expecting more companies to join this project with more ventures," he added.
It may be mentioned that Hi-Tech International Group (HTIG) of Saudi Arabia and CPORML of Bangladesh signed the deal to implement the project in 2008 within 40 months.
But due to the financial constraint, the project work could not be initiated, said the Cosmopoltan officials.
The plant will be set up with 100 per cent foreign direct investment and it will import crude oil from Saudi Arabia. The entire final product will be exported to neighbouring counties, they added.
According to the proposal, the production capacity of the proposed refinery will be more than three times of the state-run Bangladesh Eastern Refinery Limited (BERL), the lone refinery plant in the country.
BERL, located at the port city of Chittagong with 1.5 million tonnes of refinery capacity of crude oil, supplies refined oil to three state-owned oil firms for distribution across the country.
Unauthorized use or reproduction of The Finance Today content for commercial purposes is strictly prohibited.