Bangladesh spends $5.0b per year to address climate change impact
---
Staff Correspondent
Published:
2022-07-25 21:21:21 BdST
Bangladesh spends $5.0b per year to address climate change impact
---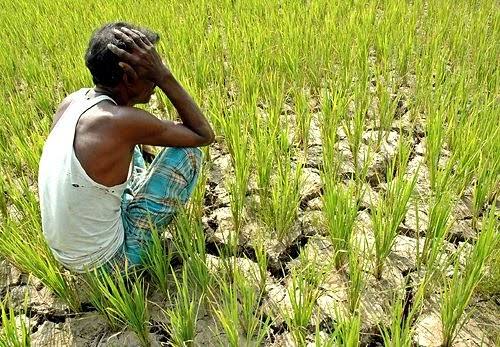 Bangladesh's economy could achieve 10 percent GDP growth if it had not been impacted by climate change, Foreign Minister Dr AK Abdul Momen said on Monday informing that Bangladesh suffered a loss of 2.0 percent of GDP every year due to this impact.
"In addition, we spent nearly 5 billion extra dollars each year to face the challenges of climate change" the minister said while addressing a dialogue on Human mobility in the context of climate change" jointly organized by the foreign ministry and International Organisation of Migration(IOM).
Despite being one of the lowest carbon emitters in the world, Bangladesh becomes one of the most sufferers of climate change impact, Dr Momen said urging the international community to take immediate measures to address the problems.
Currently each year, nearly 650,000 people of Bangladesh have been uprooted from their homes due to river erosion, cyclones, floods, droughts and salinity.
Listing the repercussions of the negative effect of climate change, the minister said in the near future forced migration due to climate change will create global security problems and spending billions of dollars on defence expenditure will be useless.
The climate-induced forced migration can pose serious security with spillover effects beyond national borders, he added.
He urged the world community to spend 10 per cent of the global defence expenditure amounting to 2,300 billion dollars to combat the adverse effect of climate change.
The minister said that Bangladesh will continue to take a pioneering role in creating awareness about the climate change effect and help people all over the world to understand the scope, human mobility and adaptive mechanism in the face of climate change.
"We shall continue to remain active within different models for disaster displacement, the dynamics of cross border displacement due to climate change" he added.
"Bangladesh believes that the plight of millions of climate-induced must be placed at the centre of both migration and climate change discourses, including in a gender-responsive and child-sensitive manner", the minister said.
Saber Hossain Chowdhury MP said Bangladesh parliament has adopted a resolution on a planetary emergency where we have defined climate change as an existential threat.
Deputy Director General of the IOM, Ms Ugochi Daniels said, it is not surprising to learn that the populations in some parts of the coastal bounds of Bangladesh are declining due to climate change-related migration though the population of the country increases.
"Rapid urbanization fueled by social mobility patterns are creating additional pressures, urban infrastructure and public service delivery" she noted.
She observed that in the coming years. Climate change may disrupt many things, including landscapes, weather-dependent livelihoods, disease prevalence, epidemic, urbanization and also a regular practice of mobility.
She stressed the need for ensuring that migrants have access to basic services, enjoy dignified living conditions and are armed with skills that allow them to be engaged in productive opportunities.
"Climate-related mobility is everybody's business and climate-related displacement and migration have been referenced extensively throughout the United Nations Sustainable Development Cooperation Framework in Bangladesh, that we co-signed with the government wants to reiterate," she said.
She noted that the adverse effects of climate and environmental degradation are increasingly driving migration and displacement, particularly, in countries with high vulnerability and exposure and low adaptive capacity.
"In this context, climate change will hit harder and hit those already in a dire situation. This will have a devastating and proportionate toll on women and girls who have less access to sustainable income and may find themselves at higher risk of exploitation as a result" the IOM DDG said.
Foreign Secretary Masud Bin Momen and UN Resident Coordinator Ms Gwyn Lewis also spoke on the occasion.
Unauthorized use or reproduction of The Finance Today content for commercial purposes is strictly prohibited.