NEWS DESK
Bollywood talent mega-house and veteran actor Rishi Kapoor passed away on Thursday, 30 April.
The iconic actor was part of India's Kapoor acting dynasty which has long dominated the Hindi film industry.
The Kapoor family has released a statement saying Rishi Kapoor, who was hospitalised on April 29, 2020 after complaining that he was not feeling well, died in peace at around 8.45 AM in the Sir HN Reliance Foundation Hospital in Mumbai.
"He remained jovial and determined to live to the fullest right through two years of treatment across two continents," the family said in a statement.
The Kapoor family said in a statement that his fans and well-wishers should obey the ongoing lockdown laws and abstain from crowding the streets.
Rishi was cremated at the Chandanwadi crematorium in south Mumbai.
His body was brought to the crematorium in an ambulance at around 3.45 pm directly from the hospital amid tight police security due to the coronavirus lockdown.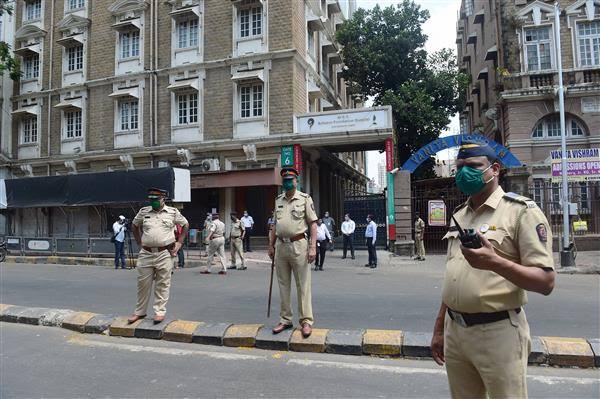 Mumbai Police have reportedly requested the actor's family not to take his mortal remains home owing to the lockdown. Instead his body will be driven directly to a crematorium in Marine Lines Chandanwadi, close to HN Reliance Foundation Hospital where he was admitted.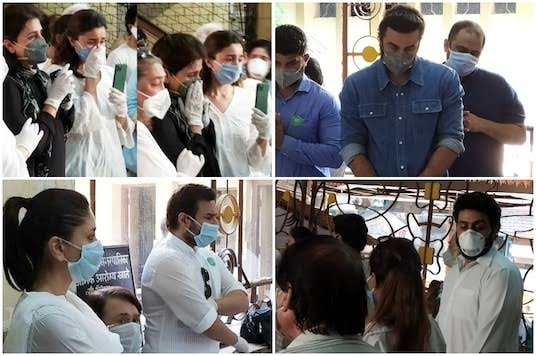 Family members including wife Neetu Singh, son Ranbir, Rishi's elder brother Randhir, Kareena Kapoor Khan, along with husband Saif Ali Khan and actor Abhishek Bachchan and Ranbir's girlfriend Alia Bhatt and Anil Ambani were among the few present at the funeral.
However, Rishi Kapoor's daughter Riddhima, who lives in Delhi, could not make it to the funeral in Mumbai due to COVID-19 lockdown.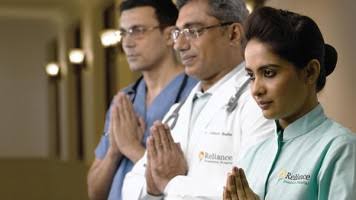 The doctors and medical staff at the hospital said he kept them entertained to the last.
Rishi kapoor's wife Neetu Kapoor said, "he was grateful for the love of his fans... they would all understand that he would like to be remembered with a smile and not with tears."
He was struggling for two years with leukaemia and was 67.
His death came as a severe blow to the Indian movie industry and film lovers, who were already reeling from the passing on Wednesday of Irrfan Khan, one of the country's most feted actors, aged 53. Khan also died of cancer.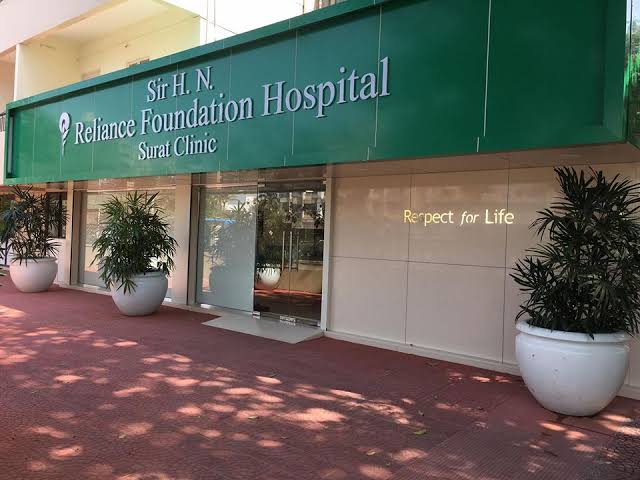 According to reports, the 67-year-old actor has been admitted to Sir HN Reliance Foundation Hospital in Mumbai. Wife Neetu Kapoor is at his side.
The hospitalisation was confirmed by Rishi's elder brother, actor Randhir Kapoor.
"It's true that he has been admitted to the hospital. He is in Sir HN Reliance Foundation Hospital. He was not keeping well and had some problem, so we admitted him early this morning," said Randhir Kapoor.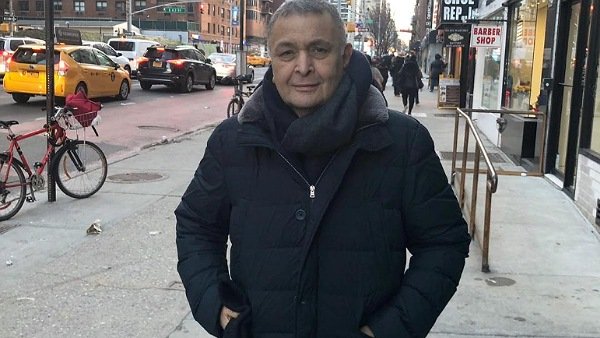 In 2018, Rishi Kapoor was diagnosed with cancer for the first time, following which the actor was in New York for nearly a year to undergo treatment.
He returned to India in September 2019 after recovering. Post his return to India, Rishi Kapoor has often made headlines for his health condition.
Bollywood in mourning
Rishi's death was met with a flood of condolence messages. Everyone from PM Narendra Modi to screen legend Amitabh Bachchan paid tribute to the actor, who sustained a diverse career for several decades, and was known affectionately in the industry as 'Chintu uncle'.
The entire Indian film industry, fans and India as a whole are pouring out wishes for the family and prayers for the demised soul.
Megastar Amitabh Bachchan wrote, "He's GONE .. ! Rishi Kapoor .. gone.
Indian Prime Minister Narenda Modi said Kapoor was "multifaceted, endearing and lively ... Anguished by his demise. Condolences to his family and fans."
"To my Dear James, I don't know where to begin...from growing up, to living our dreams on screen, we were together through it all... you were like an elder brother to me, a shoulder when I needed the support, a mentor when I needed that push and a friend always," Anil Kapoor wrote in his note. He used to call Rishi James, while Rishi called him Patton.
Fellow actor Priyanka Chopra tweeted her condolences to Kapoor's family saying her "heart is so heavy. This is the end of an era."
Bona fide Bollywood royalty
Rishi Kapoor was born in September 4, 1952, into the prolific Kapoor dynasty. Both his father, Raj Kapoor and grandfather, Prithviraj Kapoor, were prominent Bollywood film stars.
An actor moulded by the Raj Kapoor legacy; Rishi Kapoor made his official debut in Raj Kapoor's Mera Naam Joker in 1970. In a career that brightened the Indian film industry for over five decades, Kapoor was a part of over 90 films.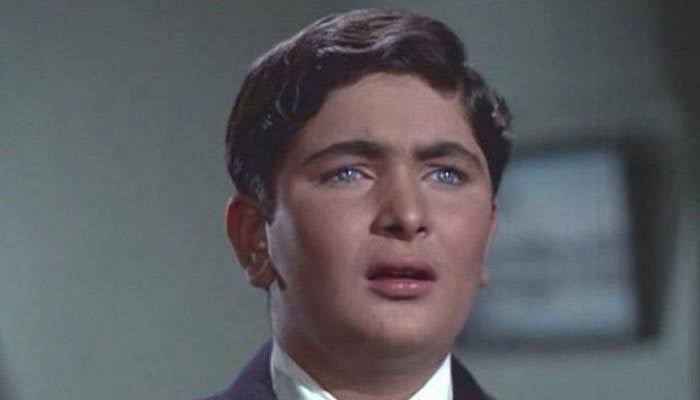 Kapoor received the National Film Award for his debut as a child artist in his father's 1970 film "Mera Naam Joker."
But it was his later persona as a romantic lead that won him legions of fans.
They flocked to cinemas to see him sing, dance and charm his way into their hearts in films such as the 1973 superhit Bobby and the 1975 thriller Khel Khel Mein.
His trademark look - a sweater tied around his shoulders as he courted chiffon sari-clad leading ladies in the Swiss Alps - became shorthand for Bollywood romance.
Versatile star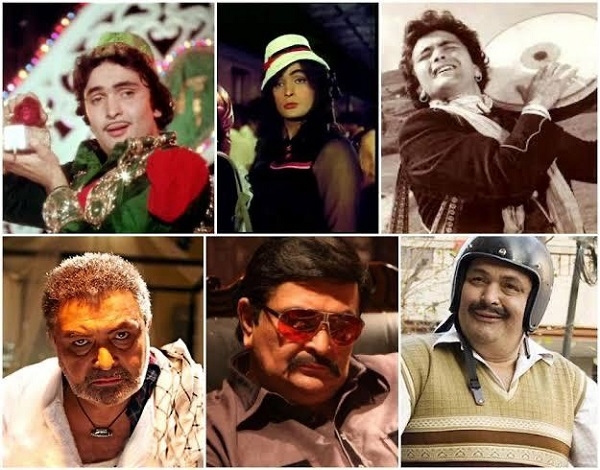 As Kapoor grew older, the romantic roles dried up, allowing him the opportunity to display greater versatility.
Rishi Kapoor is widely known in the industry for his charismatic personality. It was this charm that came to the forefront in movies like Bobby opposite Dimple Kapadia in 1973 and also received the Filmfare Best Actor Award in 1974 for the same.
As he matured, his acting talent also tasted much like wine, the older the better. No wonder, he became the face of intense romance in Bollywood.
Bona fide Bollywood royalty, Kapoor churned out hits as a solo hero, playing a lovelorn youth in the 1976 romance Laila Majnu and a rockstar in the 1980 musical thriller, Karz.
But he also felt secure enough to take second billing to other actors in blockbusters such as the 1977 comedy Amar Akbar Anthony - starring Bachchan and Vinod Khanna - although he would frequently steal the show.
He enjoyed an easy chemistry with male and female co-stars, playing Bachchan's younger brother in the 1981 melodrama Naseeb and his son in the 2018 film, 102 Not Out.
Much later, the actor also started experimenting with different caricatures of roles in Bollywood. This led to the much memorable villainous character Rauf Lala in Agneepath and a love-wise aged man in Love Aaj Kal.
Rishi Kapoor's infectious smile and energy will be dearly missed by his family and fans.
Rishi Kapoor was the second son of Bollywood legend Raj Kapoor and Krishna Raj Kapoor.
Rishi Kapoor, who married actress Neetu Singh, has two children - actor Ranbir Kapoor and designer Riddhima Kapoor Sahani.