Business /
Govt extends Accord's inspection tenure for six months
---
Nirmal Barman
Published:
2018-05-12 08:59:08 BdST
Govt extends Accord's inspection tenure for six months
---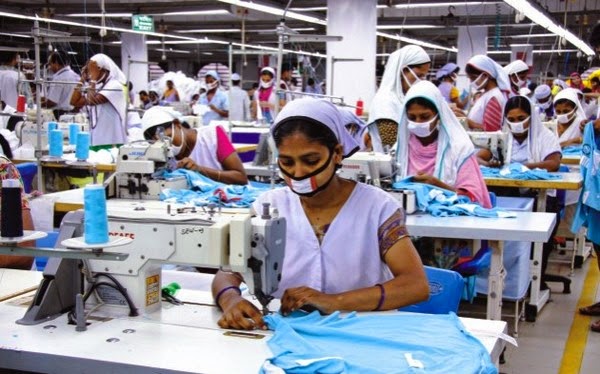 FT ONLINE
The government has extended tenure of the Accord on Fire and Building Safety by six months to complete the ongoing remediation process and hand over its responsibilities to state-controlled Remediation Coordination Cell (RCC).
Md Siddiqur Rahman, president of Bangladesh Garment Manufacturers and Exporters Association (BGMEA), made the announcement at a joint press conference in Dhaka on Thursday. Officials of the Accord, trade union representatives, buyers, and manufacturers were also present at the briefing.
Following the 2013 Rana Plaza collapse that left 1,134 garment workers killed and countless more maimed, Accord, an initiative of European RMG retailers, started its work in Bangladesh's apparel industry to improve workplace safety standards and ensure workers' security.
"Under a five-year plan, the Accord started working in Bangladesh's apparel industry to ensure safety standards. The platform is scheduled to conclude its operations in June this year as per the plan," Siddiqur said in a statement.
"The Accord worked for five years and completed 90% of remediation work. And it will take some time to hand over the responsibilities to the Department of Inspection Factories and Establishment (DIFE)."
Given these issues, the government extended Accord's tenure by six months, the BGMEA leader added.
To monitor Accord's functions during this extended period, the government has already formed a body – dubbed as Transition Monitoring Committee – involving representatives of government, International Labour Organization, apparel brands, trade unions, BGMEA, and Bangladesh Knitwear Manufacturers and Exporters Association (BKMEA), he said.
"The government…has given its nod of approval for Accord to continue its functions after the initially agreed deadline ends. A joint TMC has also been established to monitor whether the agreed conditions for the handover of Accord's assignments to a fully-functional and competent national regulatory body have been met," according to the statement.
"We acknowledge that the remediation work has not yet been fully completed. Important steps need to be taken to ensure the full remediation and acceptable workplace safety," Edward David Southall, chief human resources officer at LC Waikiki, an apparel brand based in France, said, adding that 85% of the total remediation work has so far been completed.
Safety measures include not just renovation and retrofitting but also a continuous supervision process to make sure the work is done properly and the factories are safe. Therefore, rigorous inspection processes are essential in this regard, the representative of foreign buyers continued.
There is no a fully-resourced and functional national regulatory body in place to take over the Accord's responsibilities. Therefore, signatories to the Accord have decided that their safety work should continue, Southall said.
Asked whether there is any possibility of increasing product prices, he avoided answering the question and said: "The government has decided on the adjustment of minimum wages [of workers]. Whatever the wage is decided upon, if the BGMEA accepts it, then we will have to agree on this."
"Our main objective for being here is to help the apparel business flourish in Bangladesh. For the industry to grow, the first thing we need to do is to assist Bangladesh in improving and ensuring workers' safety at the factories."
Unauthorized use or reproduction of The Finance Today content for commercial purposes is strictly prohibited.