Business /
Paddy price rises as tariffs on rice imports loom
---
Rubel Rana
Published:
2018-06-23 15:35:27 BdST
Paddy price rises as tariffs on rice imports loom
---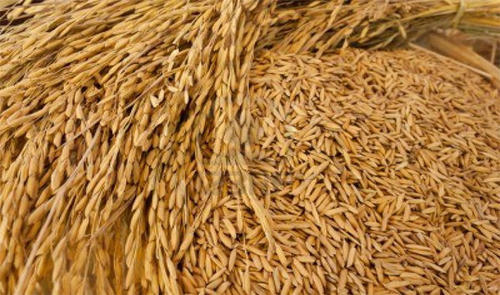 FT ONLINE
The price of paddy has begun to rise in anticipation of the tariffs to be reintroduced on rice imports in the government's budget for the coming fiscal year.
The impact of the tariffs has yet to be felt in the rice market due to the relatively low trade after Eid and lower rice imports, but traders say rising paddy price may soon affect the price of rice.
According to the director general of the Food Directorate, sufficient food reserves have prompted the government to purchase rice from domestic sources instead of imports this season.
Finance Minister AMA Muhith had announced the reintroduction of the 28 per cent tariff on rice imports in the prospective budget for the 2018-19 fiscal year after it was reduced following a poor harvest and flood damage in 2017.
Muhith said the tariff was aimed at protecting farmers and ensuring that they received a fair price.
"The government wants farmers to receive fair prices for paddy," said Bangladesh Auto Major and Husking Mill Owners' Association General Secretary KM Layek Ali.
"If that happens then rice prices could surely rise."
The new tariffs are preventing rice imports and have raised the price of paddy by Tk 100-150 per maund, he said.
"The government is aware of the coming elections and they understand the benefits to farmers and consumers of the situation. I do not wish to say more on the matter. We just buy paddy from farmers and sell rice."
Kushtia Attara Rice Mill Owner Rezan Ali said the price of paddy had increased by approximately Tk 150 per maund.
"If the price of paddy rises, the price of rice must also rise. At that rate, the price of rice may rise by Tk 1-2."
In Kawran Bazar on Friday, the price of a 50kg sack of Nazirshail rice was Tk 2,800-3,000, that of Miniket was Tk 2,700-2,800 and that of BR-28 was Tk 2,100-2,200.
At some wholesale stores in Babubazar Nazirshail, rice was selling for Tk 2,750-2900 per sack, Miniket for Tk 2,600-2,750 per sack, BR-28 for Tk 2,100-2,150 per sack and parboiled BR-29 for Tk 2,000-2,100 per sack. Traders say the prices were approximately the same around Eid.
Director General Md Arifur Rahman said the tariffs will only have a small effect on imports.
"The good news is that there is no shortage of domestic rice, so falling imports will have little effect. The price of rice paddy will rise a bit due to the tariff, so the price of rice will rise by Tk 1-2."
Most domestic demand is for large-grained rice, said Rahman, saying that if the price rises then the government will institute an Open Market Sale for a targeted group.
Food reserves this year are 'quite good' after the imports of 4.0 million tonnes of rice last year, he said. The food directorate chief said he does not foresee any major challenges in the coming five to six months and no real need for imports.
But, as tariffs rise, the price of Basmati and other fine-grained rice may rise as well, he said.
According to the Food Ministry's Food Planning and Monitoring Unit, the government currently has 1,323,000 metric tonnes in food reserves, bdnews24 reported.
Of these reserves, approximately 1,066,000 tonnes are rice and 257,000 tonnes are wheat. An additional 52,000 tonnes of food grains are awaiting clearance at the ports.
Unauthorized use or reproduction of The Finance Today content for commercial purposes is strictly prohibited.