Virtual Opinion exchange between NSTU Vice-Chancellor Professor Dr. M. Wahiduzzaman and Professor of Georgia University of the United States
---
A H Khan
Published:
2018-08-04 19:13:57 BdST
Virtual Opinion exchange between NSTU Vice-Chancellor Professor Dr. M. Wahiduzzaman and Professor of Georgia University of the United States
---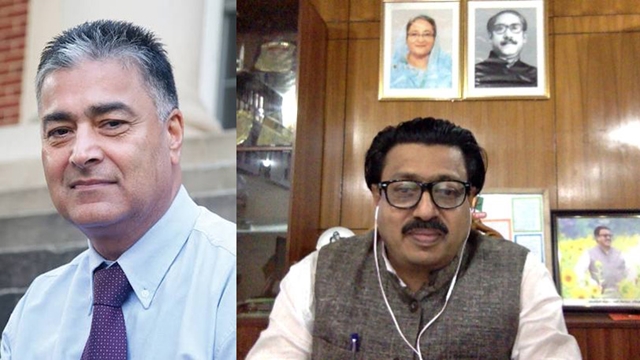 Noakhali Science and Technology University (NSTU) honorable Vice-Chancellor Prof Dr. M. Wahiduzzaman and American University of Georgia professor Amrit Bart have met virtually and share views among them. On July 31st, they met over Skype. They discussed the feasibility of launching education and research programs in mutual interest-related matters between NSTU and University of Georgia.
Discussions about exchange of teachers and students between both universities are also discussed. Besides, both the organizations expressed interest in organizing seminars, workshops jointly. They also reached a consensus on the signing of a memorandum of understanding on these issues soon. Professor Amrita Bert has a desire to pursue research and education in Agricultural, especially Acquisition and Aquatic Science.
Dr. M. Wahiduzzaman highlighted the development of agricultural sector in Bangladesh. He said that due to the visionary leadership of Prime Minister Sheikh Hasina, modernization of agriculture has become possible. Bangladesh is self-sufficient in food today.
Honorable Vice-Chancellor of NSTU Dr. M. Wahiduzzaman also expressed hope that he will visit the University of Georgia in the United States.
In fact, the University of Georgia is a traditional and ancient University of the United States. Professor Amit Bart, is a professor of Animal and Dairy Science at the University.
Unauthorized use or reproduction of The Finance Today content for commercial purposes is strictly prohibited.