Five SoBs await extension of counter-guarantees
---
SAM
Published:
2018-06-09 10:51:24 BdST
Fertiliser importFive SoBs await extension of counter-guarantees
---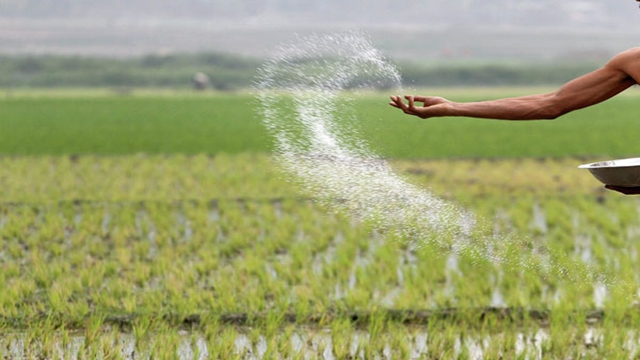 FT ONLINE
The government is considering extension of counter-guarantees worth Tk 48 billion for Bangladesh Chemical Industries Corporation (BCIC), officials said.
This will facilitate uninterrupted import of fertiliser.
When contacted, a deputy secretary of the Finance Division said, "We're working on the issue."
"The government usually provides the counter-guarantees every year," he added.
The BCIC recently wrote to the industries ministry seeking extension of the tenure of the counter-guarantees, issued in favour of five state-owned banks (SoBs), by one year to June 30, 2019.
The industries ministry forwarded the letter to the Finance Division under the finance ministry to continue fertiliser import smoothly.
A senior BCIC official said it is not possible for the banks to open letters of credit (LCs) to import urea for fiscal year (FY) 2018-19.
Fertiliser import would get hampered if the government does not issue the counter-guarantees to the five SoBs, he told the FE.
In August 2017, the Finance Division issued counter-guarantees against the loans provided by Sonali Bank, Janata Bank, Krishi Bank, BASIC Bank and Rupali Bank.
But the tenure of the guarantees is due to expire on June 30, 2018, according to the BCIC.
The existing counter-guarantees involving Tk 30 billion, Tk 10 billion, Tk 4.0 billion, Tk 2.0 billion and Tk 2.0 billion were issued in favour of Sonali, Janata, Krishi, BASIC and Rupali banks respectively.
The Finance Division stipulates that the banks keep the liabilities at a fixed level.
The BCIC must have enough provision for stockpiling the imported fertiliser pro tem, said a source.
The government set a target to import 1.55 million tonnes of urea in FY 2017-18.
Of the amount, LCs have already been opened for over 1.34 million tonnes.
Unauthorized use or reproduction of The Finance Today content for commercial purposes is strictly prohibited.