Budget /
Muhith gives universal pension scheme outline
---
SAM
Published:
2018-06-09 15:09:16 BdST
Muhith gives universal pension scheme outline
---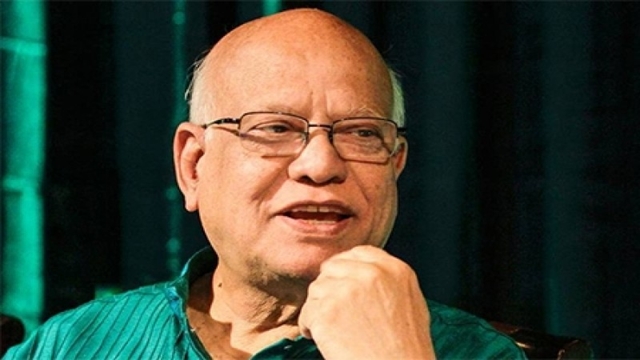 FT ONLINE
The government has planned to introduce a 'universal pension scheme' for all working people engaged in the private sector, both in formal and non-formal areas.
In the budget speech for the upcoming fiscal year (FY), 2018-19, Finance Minister A M A Muhith shared the plan of launching such a special social protection system.
It is aimed at providing the benefits of economic growth to everyone, he added.
"We want to introduce a universal pension scheme for all working population engaged in the private sector, both formal and non-formal," Mr. Muhith said.
He said the government has made a plan to introduce the system on pilot basis to reduce income inequality and social discrimination.
Explaining the proposed arrangement, the minister said an employee, having registered his/her name in the government-administered pension scheme, will deposit a specific amount into the pension fund.
Where applicable, the appointing authority will also deposit a specific amount into the employee's pension account.
In case of the ultra-poor workers, the government will deposit a specific amount into the pension fund.
"The fund thus constituted will be invested, and the generated income will be accumulated here."
He further said currently a total of 0.7-0.8 million families of retired government employees and several private organisations get the pension facility.
In addition to the government pensioners, a total of 3.5 million poor elderly people are getting old-age allowance of Tk 400 each per month.
"The amount is not sufficient for a decent living."
Citing the normal demographic trend, the finance minister said the proportion of elderly population will increase.
It will be difficult then to support them through budget transfers.
He said the introduction of universal pension scheme needs fundamental structural reforms, which will take time and require a huge cost.
For that, he emphasised appropriate policy strategy and action plan with technical capacity to ensure equity and consistency between the pensioners in the public and the private sectors.
Besides, the government is undertaking reforms to bring qualitative changes in the pension management, pension payment and pension coverage system, said Mr. Muhith.
As part of it, the government has started payment of pension through electronic funds transfer (EFT) system on a pilot basis.
Its coverage will be gradually expanded to all the ministries and divisions.
"The pensioners won't have to go to accounts offices or banks to receive their pension. The payments will be directly transferred to their accounts on a specific date of each month," he added.
Unauthorized use or reproduction of The Finance Today content for commercial purposes is strictly prohibited.