Business /
E–Business & a Legal Framework
---
Investor Report
Published:
2021-10-04 13:21:13 BdST
E–Business & a Legal Framework
---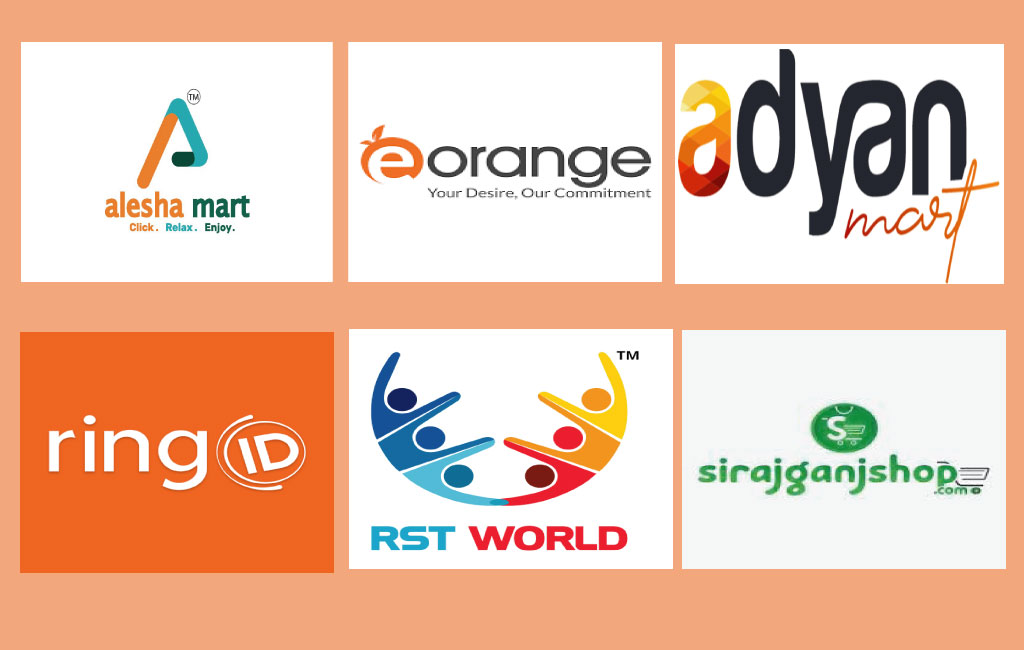 In the name of e-commerce MLM trade has spread through
out in the country like a frog's umbrella. Although MLM is a
recognized business over the world but it has been
established as a fraudulent business in Bangladesh. Who has
taken to the field with MLM business has become a banana
tree, and millions of people have been deceived. The people
of this country have been witnessing such a scene for the last
two decades. Recently the name of e-commerce is being
used as an umbrella for this fraudulent trade. In a very short
time, thousands of crores of taka have been swindled from
this platform and given to some companies for non-
discussion. In addition to this, many more companies have
grown abnormally and the agencies have increased their
intelligence surveillance on them. Whatever this issue is now
being considered as a hot issue for the country.
In Bangladesh, e-commerce or online-based marketplace has started its journey without
any statutory framework. In a pandemic situation like the ongoing Covid-19, people from
different countries including Bangladesh rely on online purchase, however a significant
proportion of consumers are dissatisfied with the services. Numerous instances of breach
of contract for the sale of goods have been reported regarding online business. Both
buyers and sellers are having issues of these contract infractions which results in a
number of payment anomalies in the country. Therefore, Government is going to introduce
digital payment infrastructure. The issue of digital payment gateway demands a separate
discussion is therefore beyond the scope

People can start their online business with personal user profile and using different
features of various social media platforms such as Facebook, WhatsApp, Instagram etc.
For instance, on Facebook, individual traders utilise Facebook groups and pages to
display their goods with the intent of selling to group members or followers. Moreover, in
comparison to individual profiles or any other online business platform, Facebook Pages
are gaining much popularity due to advanced features that assist both the buyers and the
sellers to find one another.
This increased popularity can occasionally be damaging to consumers' interests.
Facebook, when it comes to creating a page, does not require owners to provide that
much information as would suffice to find out their genuine identities. Ambiguity in identity
heightens the risk of frauds, misrepresentation, and infringement of consumers' rights.
Sellers who merely intend to borrow money from banks are only interested in obtaining a
trading license. Majority of online traders remains uninterested in applying for electronic
business identification number (e-BIN) or renewing commercial licenses, hence, remain
outside the watch of revenue authorities. On the other side, those wishing to run legitimate
online business faced with difficulties as a result of fake orders and manipulated or eye
attacking reviews from unidentified users. In the case of cash on delivery, deliverymen
usually have trouble locating consumers. At times, buyers cannot be reached due to given
false information or for a not-in-use phone number. The seller incurs additional costs for
return and of unsuccessful delivery. Therefore, governing the entire e-commerce system
establishing a legal structure for the protection of interests of both parties is a crying need.
The elements of an offline contract [an offer, acceptance, and consideration] are identical
to those of a contract of online marketing. But the existing legal framework in Bangladesh
does not recognise such online transactions as contract for sale of goods. For example,
the Sale of Goods Act, 1930 (SGA, 1930) is in force in the country which regulates the
legal arena of sale contracts. The law by its nature is back dated, mostly superseded by
other special laws, no amendment so far has been taken to make it fit for modern era.
Paradoxically, the law is completely silent on online offers or descriptions or samples of a
product or its similar acceptance.

Another statutory law titled ' The Consumer Rights Protection Act, 2009' (CRPA, 2009)
enacted specially for the protection of the rights of the consumers. But like the SGA, 1930,
this Act is also silent on e-business having no specific provisions addressing online
services. The CRPA, 2009 entrusted the Director General, to receive and dispose of
consumers' complaints. The authority does receive a huge number of complaints. But
when it comes to dealing with consumer's complaint arising out of online transactions, the
complainant hardly has any chance for remedy. It is observed that if section 45 of the
CRPA 2009 is amended so as to incorporate the phrase "online service," it will be easier
for concerned authorities to provide remedy of complaints arising out of online business.
From the above discussion, one thing is to be noted that although online enterprises are
sprouting up in digital Bangladesh, comprehensive legal framework is yet to be put into
place. In this connection, it can be added here that India has, for the protection of the
consumers' interests, enacted a new Act titled Consumer Protection Act, 2019. The term
"online" has been included in new legislation. Explanation (b) of Section 2(7) of the Act,
denotes that, "The expressions "buys any goods" and "hires or avails any services"
includes offline or online transactions through electronic means or by teleshopping or
direct selling or multi-level marketing."

In fine, the government should, after consultations with the stakeholders concerned, put a
comprehensive legal framework for regulating of e-business and protection of the rights of
e-contracting parties. That legal scheme must ensure all sorts of online business
enterprises be verified with personal national IDs of their admins and owners as well as
consumers. The concerned government regulatory authorities such as the BTRC should
collaborate with online e-commerce platforms to preserve the information of online
business entities. Moreover, the online customers should be made aware of that purchase
from untrustworthy online merchants for deception and misrepresentation of goods.
Therefore, the government should mull over bringing about time demanded amendment to
the afore-mentioned Acts and insert the word "Online" in the relevant laws which can
assist to alleviate people's suffering in this virtual commercial world.

E-commerce prospects and challenges:
ON a very optimistic estimate, the size of Bangladesh's e-
commerce sector is projected to be around $3 billion by 2023.
Bangladesh is also set to graduate from a least developed
country to one of middle income around the same time. There has
also been strong historical evidence of consumers spending more
money on fashion, food, and consumables when they have higher
expendable income. So, there is potential for growth in this sector,
and the growth of mobile financial services and stronger internet
coverage in suburban regions have been credited to the growth of
e-commerce in the past years.
Owing to the Covid pandemic, e-commerce saw a natural boost
globally as nationwide or regional lockdowns have been in place.
Companies have been innovative and acquired extra market
shares by giving consumers what they wanted while consumers
have been able to order consumables, conventional and non-
conventional goods and services from the safety and comfort of
their homes. The evidence in Bangladesh lies with the online sale
of cattle during Eid-ul-Adha, for example, as sales have been
significantly higher than last year.
However, if recent hiccups in the industry taught us anything, it is
that all is not well and while there has been significant growth in

this sector in the past decade owing to infrastructural and
technological advancement in the country, the growth is nowhere
close to that of our neighbours. In 2018–2020 India has witnessed
about 40 per cent year-on-year growth. Let us look into why we
have not been able to achieve similar growth while the economy
has been performing well and growing at par or higher than that of
our neighbour's for years. There are several contributing factors
to a weaker customer penetration ranging from operational
challenges, culture, and overall poor digital literacy.
Although there is a strong road and railway network in
Bangladesh, it is undeniable that we still do not have a strong and
developed delivery channel. We have a few conventional courier
delivery services and in the past few years, modern app-based
delivery service providers can facilitate a swift delivery but mostly
the same day or swift delivery services are limited to Dhaka and a
few other cities. We are comparatively a small nation and this
makes the distance between central hubs in the capital Dhaka
and other cities significantly lesser than many nations in the west
and yet we do not have a strong and dependable delivery channel
that buyers and sellers can depend on. Last-mile delivery refers to
the specific journey of a good from the hub to the consumer's
doorstep and there is still a long way to go to develop a digitally
equipped workforce and courier solution that is scalable and
reasonable. While the rest of the world is exploring sustainable
drone technology driven by AI to deliver goods and services, we
are way behind as we still do not have a dependable service.
Quality of packaging is also another concern, as companies
attempt to save costs by using cheaper packaging at the risk of
damaging the goods.
Seller behaviour is another aspect where Bangladesh lags
behind. A lot of the vendors or sellers listed on many e-commerce
websites or even Facebook pages do not have their own stock or
business. These are basically resellers, who, upon order, will
source the goods from another wholesaler or local vendor and

then sell it on websites for a margin. Now this itself is a good
business model but when a significant portion of the sellers
sources goods upon ordering, there is usually a higher turnaround
time, which stretches the entire process, and because they are
delaying to send their product to e-commerce hubs, there is a
delay in the delivery. This is a major reason why many consumers
prefer to buy from physical outlets rather than wait for a long
period of time as there is no assurance that goods will be
delivered on schedule. There is also a small portion of sellers who
takes undue advantage of the system and would sell subpar
products or products lower than that announced on their sites or
pages.
All of this results in consumers not being able to completely rely
on online vendors or e-commerce sites. This results in slower
growth in this sector. There have also been issues in recent times
where several e-commerce platforms have not been
straightforward with the consumers in terms of the goods they will
receive when they will receive them. These events are detrimental
to industry growth and when these events occur repetitively
consumers lose faith and the entire industry loses momentum.
Hence, consumer trust is not in ideal shape at the moment. Owing
to all these challenges, overall customer satisfaction is also not in
a very encouraging shape right now.
Although there has been major growth in mobile financial services
usage (MFS) in Bangladesh, interoperability remains a challenge
to date. Another challenge is associated with the return or
cancellation of goods. In case the payment is made in advance,
there are instances where the total refund process takes as many
as 45 days. Since consumers opt for several different payment
methods other than cash on delivery on different occasions and
platforms such as MFS, payment through local or international
cards, bank transfer, etc. It becomes difficult to make refunds
instantly due to challenges associated with the interoperability of

different payment methods and services. In some cases, the
banking process itself is slow and results in delay in refunds.

Another major hindrance to the path of growth is the poor digital
literacy and education level of the majority of the consumers.
Although, ordering through or operation of an app or a website
does not require a strong command of the English language,
however, there is still a rising concern for digital literacy. Often it is
a significant challenge outside urban areas, especially in poorer
or rural communities. Digital literacy refers to the skills and
knowledge individuals possess that enables them to access and
utilise information digitally and reap the benefits of different
applications, websites, and social media platforms. However,
there were 47.61 million internet users in Bangladesh as of
January 2021 a sharp 8 per cent increase from last year. Thanks
to cheaper smartphones, infrastructural improvements, and the
pandemic, internet use is at all-time high. This is an indicator for
faster technological adaptation of the consumers. The growth of
MFS in Bangladesh is also increasing and serves as an indicator
that e-commerce has strong potential ahead.
It will not only be rational to expect that policy changes will
address all these challenges and there will be smoother growth.
Rather, it will take some time for both consumers and sellers to
learn the norms and practices of online trade and transactions.
Local and international giants are already eyeing the Bangladeshi
market as there will be a lot of opportunities in the future for them.
It is high time policy intervention ensured consumer protection
and helped build trust. Local entrepreneurs should also come
forward to develop related services that aid growth in this sector.
Unauthorized use or reproduction of The Finance Today content for commercial purposes is strictly prohibited.