COVID-19 /
Govt launches app to identify Covid-19
---
Abu Taher Bappa
Published:
2020-04-07 13:36:00 BdST
Govt launches app to identify Covid-19
---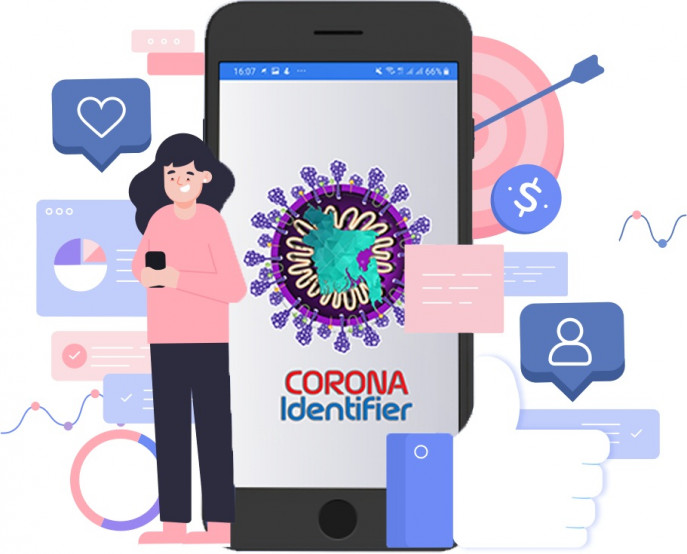 NEWS DESK
The government has launched a smartphone based app, Corona Identifier, to locate and track Covid-19 affected people while Bangladesh is the second lowest country in Asia in using smartphones.
The app was launched by the Post and Telecom Ministry and developed jointly by state-run mobile operator Teletalk and Radisson Digital Technologies Limited. The app is available for download in http://coronaidentifier.teletalk.com.bd/.
According to the telecom ministry statement on Sunday, the app has features that will be able to test Covid-19 with X-Ray images and send the results in the shortest possible time.
Also, it will instruct the users the necessary measures if the test result is found positive.
The app is also integrated with the Institute of Epidemiology, Disease Control and Research (IEDCR) and the Ministry of Home to ensure proper action about the pandemic.
The developer of the app, Radisson Technologies Chairman Delowar Hossain Faruk said with bluetooth and GPS technology the app will be able to track Covid-19 patients.
'With the help of such technology some countries succeeded to tackle Covid-19 including China, South Korea, Singapore and others," he added.
Industry insiders said such a move would hardly help the majority of the people as the smartphone penetration in the country is very low.
"The initiative is welcome but with such a low smartphone penetration in the country the effectiveness of the app is doubtful," a senior official of a mobile phone company said seeking anonymity.
Meanwhile, Sri Lanka based think-tank LIRNEasia in a report released on Saturday said App-based contact tracing of Covid-19 patients can't work in developing countries with low smartphone penetration.
It said, Singapore has seen a fair amount of success using mobile apps for contact tracing among Covid-19 infected patients.
But in countries like India and Bangladesh where less than 17 percent people use smartphones or in Pakistan where the rate is 13 percent needs contact tracing by simpler, more widespread technology, it added.
Asked about the matter, Post and Telecommunication Minister Mustafa Jabbar said that the effectiveness of the app is not the matter in question here.
"It is for the people who use smartphones and the internet. Just because our smartphone penetration is low that does not mean that we will not use a technology in our disposal to fight the pandemic," he said.
Unauthorized use or reproduction of The Finance Today content for commercial purposes is strictly prohibited.