Economy /
ECNEC may approve two more metro rail projects today
---
SAM
Published:
2019-10-15 16:57:33 BdST
ECNEC may approve two more metro rail projects today
---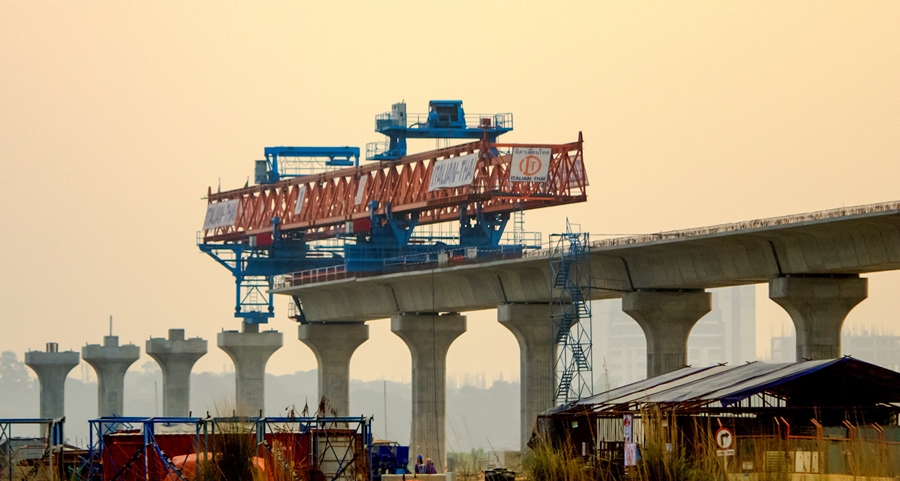 FT ONLINE
The government is likely to approve today the country's third and fourth largest projects taken up for building two mass rapid transit lines in Dhaka at a combined cost of Tk 931.61 billion, officials said on Monday.
The Dhaka Mass Transit Company Limited (DMTCL) will build the proposed underground metro rails--31-kilometre MRT line-1 from Airport to Kamalapur and 20-km MRT line-5 (northern route) from Hamayetpur to Vatara of Dhaka city.
The Executive Committee of the National Economic Council (ECNEC) is likely to approve the MRT-1 project at a cost of Tk 519 billion and the MRT-5 (northern route) project at Tk 412.61 billion today (Tuesday).
The Project Evaluation Committee (PEC) of the Planning Commission (PC) endorsed the two metro-rail construction projects more than two months ago.
"The DMTCL has recast both the projects. These projects are likely to be placed before the ECNEC meeting tomorrow (Tuesday)," said a PC official.
"In terms of costs, the MRT line-1 and MRT line-5 will be the 3rd and the 4th most expensive development projects in Bangladesh after the Roopur nuke power plant and Padma rail link projects," the official added.
The country's most expensive project is the Rooppur nuclear power generation project being implemented at a cost of Tk 1.13 trillion while the Tk 349.88-billion Padma rail link project is the second most expensive one.
DMTCL officials said the Japan International Cooperation Agency (JICA) has assured the government of bankrolling both the MRT line projects.
They said the JICA has proposed to provide Tk 339.14 billion as loan for building MRT line-1 while the remaining Tk 179.86 billion will come from internal resources.
For the proposed MRT line-5 (northern route), JICA is expected to lend Tk 307.56 billion while the Bangladesh government will provide remaining Tk 105.05 billion from its internal resources.
Currently, the government is building its first elevated 20-km metro-rail line (MRT-6) from Uttara to Motijheel which is expected to be inaugurated by 2021.
The main part of MRT-1 (16.215km) from Hazrat Shahjalal Airport via Airport Terminal 3-Khilkhet-Jamuna Future Park-Notunbazar-Uttar Badda-Badda-Hatirjheel-Rampura-Malibagh-Rajarbagh-Kamalapur will be constructed underground while the rest part (11.369km) from Notun Bazar to Purbachal will be built as elevated ones.
Besides, a portion of the MRT-5 northern route (6.50km) from Hemayetpur to Aminbazar will be built as elevated one and the remaining (13.50km) from Aminbazar to Vatara will be constructed underground.
Construction on MRT-1 is scheduled to be completed in 2026 and MRT-5 in 2028.
The DMTCL has already completed feasibility studies. The studies showed that MRT line-5 will carry 1.23 million passengers daily from Hemayetpur to Vatara.
The MRT line-1 will transport some 1.16 million passengers a day.
Unauthorized use or reproduction of The Finance Today content for commercial purposes is strictly prohibited.