India announced 2,000 scholarships for the heirs of freedom fighters
---
Diplomatic correspondent
Published:
2021-04-01 03:26:32 BdST
India announced 2,000 scholarships for the heirs of freedom fighters
---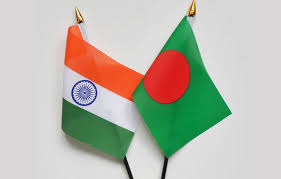 ​Each year the Government of India awards scholarship to descendents of Muktijoddhas to commemorate the invaluable contribution of Muktijoddhas towards the Liberation of Bangladesh.
This year, 2,000 such students are receiving such scholarships.
"Bangladesh and India have a unique historical legacy. Our relationship is deeply rooted in a shared culture, heritage, history and geography," said the High Commission of India on Wednesday.
India attaches the highest importance to its friendship with Bangladesh and is committed to work to support the national efforts of Bangladesh for the betterment of their own people.
The award of these scholarships, even during the Covid-19 pandemic, is in furtherance to the visit of Prime Minister of India Narendra Modi to Bangladesh.
It exemplifies the abiding commitment of the Government and people of India towards friendship with their brethren in Bangladesh.
​The 'Muktijoddha scholarship scheme' was started by Government of India in the year 2006 for the descendents of Muktijoddhas.
Originally, Scholarships were awarded to Higher Secondary and Undergraduate level students. Undergraduate students were awarded Tk 24,000/- per year for four years and Higher secondary students were awarded Tk 10,000/- per year for two years.
​The new scheme launched during the visit of Her Excellency Prime Minister Sheikh Hasina's visit to India in April 2017, was to benefit 10,000 students from Bangladesh over a period of five years.
An amount of TK 20,000 is to be given to Higher Secondary and TK 50,000 to Undergraduate category students, who are direct descendents of Muktijoddhas, under the new scheme.
The Govt of India has sanctioned an amount of 35 crore Taka for both schemes combined together.
As of now, 17,082 students have benefited under this scheme, and an amount of Tk 37.99 crore has been utilised for this purpose.
​This year 2,000 students (1,000 students from each HSC and UG level) have been selected for scholarship under the scheme.
Ministry of Liberation of War Affairs extended their immense support to identify the students from all corner of Bangladesh.
The scholarship amount will be credited directly to the bank account of the student by the method of Direct Bank Transfer (DBT).
​From Wednesday onward, State Bank of India, Gulshan branch will start transferring the scholarship amount directly.
Unauthorized use or reproduction of The Finance Today content for commercial purposes is strictly prohibited.