IMED gets tough on pvt college dev project
---
Staff Correspondent
Published:
2023-02-20 22:05:10 BdST
IMED gets tough on pvt college dev project
---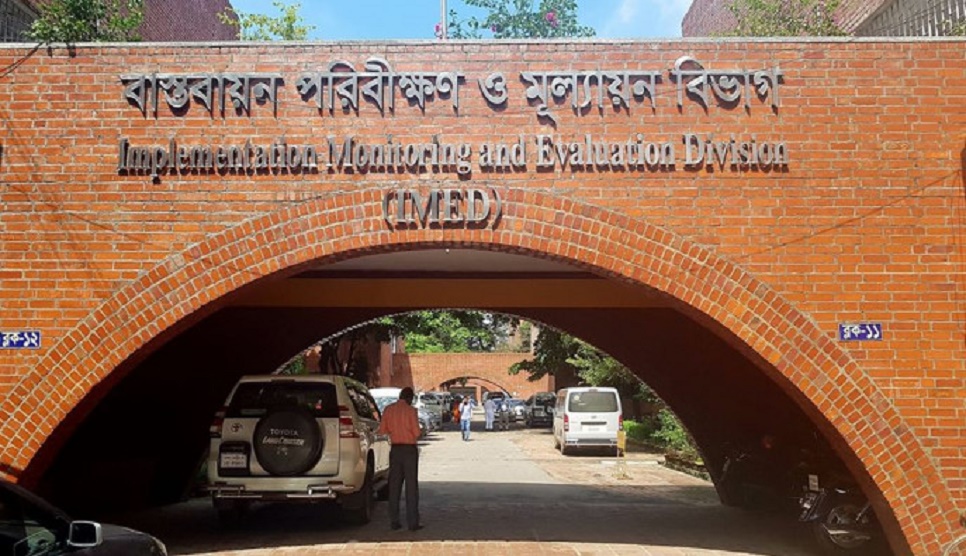 The Implementation Monitoring and Evaluation Division (IMED) has expressed its dissatisfaction with the repeated delays and cost overruns of a private college development project.
The government launched the scheme in 2012 to improve the infrastructure of over 1,500 private colleges across the country, with a target completion date of 2017.
However, work has not yet started in many of the colleges, causing the project's time and cost to be frequently raised.
According to planning ministry sources, IMED has warned that it will take tougher action if the project is not finished promptly.
The goal of the scheme is to narrow the physical infrastructure gap between public and private colleges, provide educational materials and furniture, construct academic buildings, set up computer labs with internet facilities, multimedia classrooms, smart classrooms, and arrange training for teachers.
The aim is also to balance higher secondary and higher education facilities across the country and relieve admission pressure on colleges located in district and upazila headquarters.
But, for example, work on an eight-story academic building, despite having a work order that was issued a decade ago, has not yet started.
Project personnel have informed IMED that the delay in awarding the work order was due to the site being changed three times, and the contractor did not begin work due to uncertainty about whether the project would be extended.
The original cost estimate for the project was Tk 2308,770, which has now risen to Tk 55,68,060, according to an IMED evaluation report.
As of November 2022, the cumulative financial progress was 77 percent, and the project was supposed to be completed by June 2017 after four time extensions, but the deadline was pushed back to December 2022. A fresh proposal has been submitted to IMED to extend the deadline to December 2024.
IMED has received 175 such time extension proposals in the first six months of the current fiscal year, while the Executive Committee of the National Economic Council (Ecnec) has raised time and cost for 24 such schemes.
This has led to the waste of public money and the deprivation of project benefits for the beneficiaries. In response, IMED has decided to take a tough stance on such project revisions, citing the current global economic crisis.
IMED Secretary Abul Kashem Md Mohiuddin has stated that the receipt of a time extension proposal does not necessarily mean it will be approved and that IMED will investigate why the project is being delayed.
The goal of IMED is to deliver project benefits to the people on time and not to repeatedly extend the project, as extensions result in increased costs. Kashem also stated that IMED will finish large projects quickly by providing funds, if necessary, even next year for projects that have not yet started.
IMED has given its consent to extend the project deadline to December 2024 and for a conditional cost hike, after an IMED director physically inspected some project sites in Bhola and Dhaka.
However, it has expressed its resentment over the frequent time extensions and has suggested proper project monitoring to speed up the project, maintain quality, and provide sufficient project funding. The watchdog has also noted that it would not be fair to extend the project time again.
Construction work is currently underway in 157 colleges, including 121 institutions that were added in the second revised proposal.
Multimedia classrooms have been set up in 806 colleges, and ICT labs have been established in 907 colleges, out of 1,610 colleges selected from across the country.
Unauthorized use or reproduction of The Finance Today content for commercial purposes is strictly prohibited.