Govt allocates Tk88,162 crore in education sector, up 8.2pc
---
Staff Correspondent
Published:
2023-06-03 02:05:42 BdST
National Budget 2023-24Govt allocates Tk88,162 crore in education sector, up 8.2pc
---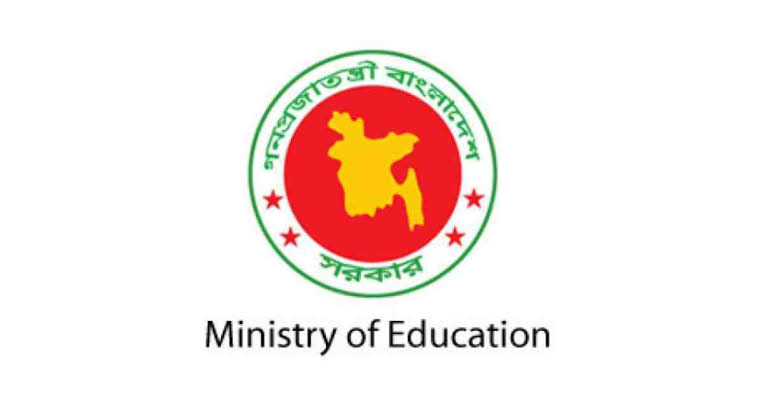 Finance Minister AHM Musatafa Kamal on Thursday proposed an allocation of Tk 88,162 crore for the education sector in the national budget for the fiscal year 2023-2024, up from Tk 81, 449 in the current fiscal.
It's an increase of 8.2% over the last budget.
In the proposed budget, Tk 34,722 crore was allocated against the Primary and Mass Education Ministry for 2023-24, which was Tk 31,761 crore in 2022-23, while Tk 42,838 crore against the Secondary and Higher education sector, which was Tk. 39,961 crore in 2022-23 and Tk 10,602 crore against the Technical and Madrasa Education Division, which was Tk. 9,727 crore in 2022-23.
While unveiling the national budget, the minister said "We are decentralising education planning and management and implementing a 'School Level Improvement Plan (SLIP)' to enhance efficiency in primary education management."
Under this plan, the delegation of financial power has been restructured at the field level. An integrated education Programme has been launched to ensure education in mainstream government primary schools for all children of the society including children with special needs.
Some 26,366 posts of teachers have been created in the pre-primary level of government primary school. Recruitment against a total of 32,577 posts including the newly created posts have been completed.
Apart from the recruitment of the required number of teachers, primary school teachers are being trained on 5 core and 3 non-core subjects to increase the quality of education, he said.
Besides, greater importance is being given to technology-based education to equip students for building a 'Smart Bangladesh', said the minister.
A total of 59,000 laptops, multimedia projectors and sound systems have been provided along with internet connectivity to more than 50,000 government primary schools to set up multimedia classrooms. Some 800 officers have been trained on ICT and more than 1 lakh teachers have been imparted hands-on training to create digital content.
These teachers are creating digital content and teaching in the classrooms. As a result, classroom study is becoming interesting and the children are becoming more attentive in class, Kamal said.
Meanwhile, special allocation is being given to schools for continuing teaching activities in schools in emergencies. The ongoing school feeding programme for more than 29 lakh students of 15,470 government primary schools in 104 upazilas of 35 districts of the country through the project titled 'School Feeding in Poverty-stricken Areas' has been completed recently.
"We are continuing our efforts to transform educational institutions into modern and model institutions. A total of 351 secondary schools and 371 private colleges have been nationalized since 2009 to April 2023. As many as 315 private secondary schools located in upazila headquarters without government schools have been converted into model schools," he said.
The construction work of 180 buildings has been completed for the government post-graduate colleges located at the district headquarters. Out of the 1,610 colleges selected under the private colleges' development project, the construction of ICT-friendly buildings has been completed in 1,473 colleges.
Under SESDP (Secondary Education Sector Development Plan), 33 model madrasas have been set up along with 62 new schools in underprivileged areas. At present, 176 academic buildings are being constructed to expand science education along with 33 hostels under the Expansion of Science Education in Government Colleges Project.
A total of 33,285 multimedia classrooms and 11,307 computer labs have been set up in selected educational institutions since 2009 to enhance students' proficiency in information technology and to modernize teaching methods. In addition, 64,925 multimedia classrooms and 12,000 labs will be set up in future.
The digital content of 21 textbooks of primary level and the interactive digital text of 16 textbooks of class 6 have been completed and uploaded on the website. E-learning modules for 6 textbooks of class 7 and class 8 and e-learning material of 6 textbooks for class 9 and class 10 have been developed and uploaded. A total of 710 ICT learning centres have been set up in selected educational institutions.
Audio-visual training content has been developed for teachers on classroom activities of all subjects of class 6 and 7 and training has been imparted to all teachers through open reading.
Unauthorized use or reproduction of The Finance Today content for commercial purposes is strictly prohibited.