Delta Life Insurance swindles Tk 3,000cr public fund
---
Special Correspondent
Published:
2022-06-05 06:08:59 BdST
Delta Life Insurance swindles Tk 3,000cr public fund
---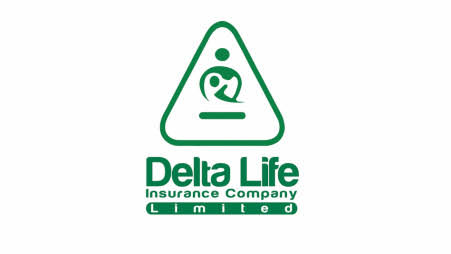 Delta Life Insurance, a leading insurance company of the country, has allegedly misappropriated around Tk 3,000 crore from public deposit through various irregularities, manipulations and clandestine transactions.
Insurance Development and Regulatory Authority (IDRA) assigned audit firm has found evidence of colossal misappropriation of money by the Delta Life operators.
On February 11, 2021, IDRA suspended the then chairman Manzurur Rahman, dismantled his family -dominated board and appointed administrator following a sea of allegations.
Majority of the allegations evolve round Manzurur Rahman who inducted two sons to the board to pave the way for uninterrupted embezzlement of money.
However, a quarter within the insurance company is involved in the corruption as they destroyed information on bank statements, bank books and reconciliations of 2,200 accounts of the clients from database.
ACNABIN Chartered Accountants, auditor for the Delta Insurance, alleged that the money was embezzled by hiding maturity of the policies, paying extravagant dividend on inflated accounts, withdrawing money without record and other means.
The perpetrators misappropriated Tk 5,14, 62, 079 in the name of fake agent commission; paying higher dividend downgrading claims by Tk 2413,00,84,350; hiding retirement benefits worth Tk 89, 49,785 and paying additional dividend; using vehicle worth Tk 14,20,000 of Delta Insurance for the purpose of Manzurur's company Rema Tea Co Ltd; spending Tk 90,13,369 for maintenance of the vehicle; paying salaries Tk 4,42,78,078 to some officials of the company of Manzurur; transferring Tk 78,00,000 through constitution of trust violating insurance law; paying foreign staff Tk 10,00,000 as monthly salaries; embezzling Tk 1,48,97,143 through fabrication of cash balance; withdrawing Tk 88,04,824 without entry on the pretext of dubious payments; wasting Tk 1,10,06,522 for foreign trip of some outsiders who are close to director; paying salaries Tk 15,94,093 to ex-CEO Adiba Rahman without permission of the authorities concerned.
Besides, Delta Life did not pay Tk 138 crore to the insured despite maturity of policies or deaths.
According to the report of auditor firm, 2,200 policies could not be verified for lack of bank statements, bank books and reconciliations.
Such destruction of information from the database of the company is punishable offence, it said.
The audit firm detected more irregularities which include constituting board with more than two members of a family, holding 22.78 percent share by a single family, allowing officials to raise motivated proposals in the AGM and accepting those, being present in the board of directors and audit committee on the part of chairman Manzurur; and not preserving unclaimed dividend in the bank.
Anti-Corruption Commission has stepped into investigation against sea of corruption committed by the Delta Insurance.
On February 2, ACC sent a letter to the administrator of the said insurance company asking for audit report and supporting documents.
However, the anti-graft watchdog is yet to send any notice to the former chairman and members of the board.
Earlier, IDRA Chairman Dr M Mosharraf Hossain told journalists that he was astonished with the colossal embezzlement.
He said to have helmed the company to repair some irregularities affecting the interests of the clients, but the towering corruption revealed by auditor is really alarming.
Unauthorized use or reproduction of The Finance Today content for commercial purposes is strictly prohibited.