Politics /
DMP chief to decide about permission for BNP rally: Home Minister
---
Nirmal Barman
Published:
2018-03-27 12:31:18 BdST
DMP chief to decide about permission for BNP rally: Home Minister
---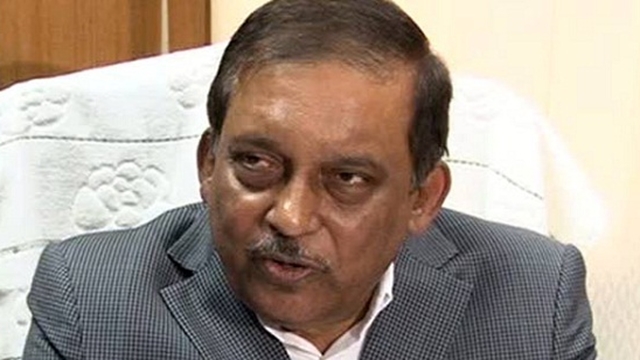 FT ONLINE
Home Minister Asaduzzaman Khan on Tuesday said the Commissioner of Dhaka Metropolitan Police (DMP) will decide whether BNP will get permission for holding its planned rally at Suhrawardy Udyan in the capital on March 29.
"If our police commissioner thinks there's no apprehension of anything bad on March 29, he'll grant permission for the rally. This is his duty," he said while briefing reporters at the secretariat after a meeting with a BNP delegation.
A three-member BNP team, led by its standing committee member Nazrul Islam Khan, met the minister to seek permission for their rally.
The minister said the BNP delegation urged him to consider the matter. "I'll surely discuss it with the authorities concerned. I'll ask them whether there's any problem in granting the permission," he said.
Responding to a query, Asaduzzaman said last year, BNP got permission to hold a rally. "But they haven't got permission yet for the rally this year. There might be intelligence information that there's security concern."
Mentioning that the DMP commissioner has some responsibilities to ensure so that BNP can hold its rally properly and safely, he said that's why he asked for changing the rally venue.
He said DMP may permit BNP to hold its rally if it changes the schedule and venue. "It's our duty to ensure security of the people so that no untoward situation is created."
Over the BNP allegation that its female leaders are being harassed and arrested, the minister denied the allegation, saying no one is held arbitrarily. "Only those who face specific charges are being arrested."
He, however, said he will talk to the authorities concerned so that no female BNP leader is arrested without any specific charge.
Asaduzzaman said BNP chairperson Khaleda Zia is enjoying all the facilities as per the jail code and the BNP leaders have no allegation in this regard.
Talking to reporters after the meeting, Nazrul Islam Khan said the Home Minister told them that the government has no objection to the holding of their rally.
"He (Minister) said he would inform us about the permission after discussion with the authorities concerned. We found him positive in this regard, but we'll wait for his confirmation," the BNP leader said.
He said they also discussed the wholesale arrest of their party leaders and activists and repression on them and their family members' sufferings. "We requested him to stop it. I think the minister took it seriously."
The team went to the secretariat around 11am and came out of it around 11:40am.
The two other members of the BNP delegation are vice-chairmen Major (retd) Hafiz Uddin Ahmed and Altaf Hossain Chowdhury.
Unauthorized use or reproduction of The Finance Today content for commercial purposes is strictly prohibited.