BD reports 30 deaths, 2,686 new cases, 1,628 recovery in 24 hours
---
ALIF
Published:
2020-07-11 16:27:11 BdST
COVID-19 pandemicBD reports 30 deaths, 2,686 new cases, 1,628 recovery in 24 hours
---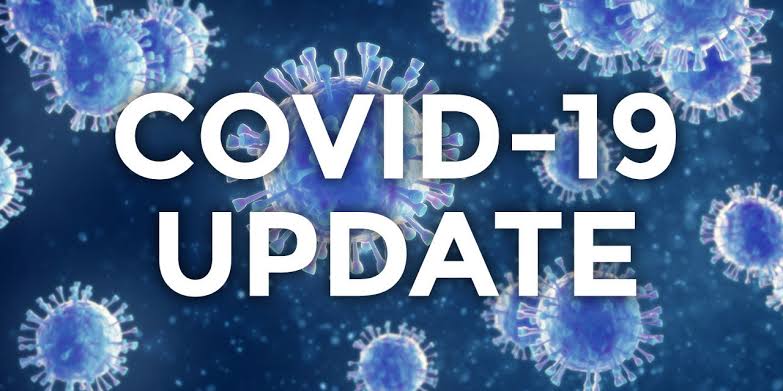 Bangladesh's single-day Covid-19 infection rate today jumped to record 24% as the heath directorate confirmed 30 more deaths from the novel coronavirus and 2,686 new cases of infection testing 11,193 samples in the last 24 hours.
With this, the death toll from the deadly virus rose to 2,305 and the number of total infections stood at 181,129.
Of the deceased, 12 were from Dhaka, 14 from Chattogram, six from Khulna, three from Rangpur and two each from Sylhet, Mymensingh and Rajshahi divisions.
Eighteen of them have died in different hospitals, eleven at their respective homes and one was diagnosed with the infection after death.
Besides, 1,628 patients have recovered during the time, increasing the tally to 88,034.
Additional Director General of Health Directorate Professor Dr Nasima Sultana made the disclosure during a virtual briefing at 2:30pm today.
"Some 11,475 samples were collected in the last 24 hours and 11,193 were tested in 77 labs across the country. So far 904,784 samples have been tested," she added.
Around 48.60 percent of novel coronavirus patients – both symptomatic and asymptomatic – have recovered in Bangladesh so far, while 1.27 percent have died.
The latest day's infection rate was 24 percent of the total tests, though the overall rate in the country till date was 19.49 percent.
According to the analysis of Covid-19 victims' age groups as of today, the highest number of patients - 43.60 percent - died till date were aged sixty and above. The age groups of 51-60 and 41-50 come next with respectively 29.76 percent and 14.62 percent. Rest of the age groups stand under eight percent, such as- 31-40 with 7.07 percent, 21-30 with 3.21 percent, 11-20 with 1.13 percent and under ten with 0.61 percent (13).
The gender-wise analysis of victims stated that some 1,824 people who have died from Covid-19 are male and 481 are female, which are 79.13% and 20.87% respectively.
District-wise, out of 2,151 fatalities till date, 50.02 percent are hailed from Dhaka division, 26.55 percent from Chattogram, 5.07 percent from Rajshahi, 4.99 from Khulna, 4.30 percent from Sylhet, 3.60 percent from Barishal, 3.08 percent from Rangpur and 2.39 percent from Mymensingh.
Currently, 63,452 people are quarantined across the country – including 2,142 newly-quarantined individuals. A total of 327,871 people have completed their quarantine course.
The country is capable of accommodating 31,991 people at 629 institutional quarantine facilities across the country.
Nasima Sultana said, "The authorities placed 853 new individuals suspected of having Covid-19 into isolation, bringing the total to 17,491 after 18,227 left."
As many as 15,862,566 hotline health services were given by 16,472 trained and 4,217 volunteer doctors via three designated numbers, including 186,386 in the last 24-hour till 8am today.
Bangladesh has since June 05 become one of the 20 largest coronavirus outbreaks in the world, overtaking the then European hotspot of Belgium as the 20th worst affected country.
Currently, in South Asia, only Pakistan and India have more cases, while globally, 16 countries, including those two, have more cases than Bangladesh.
Still, according to Reuters, some observers fear the contagion is under-reported in densely populated, impoverished Bangladesh. It has almost three times Italy's population but has done far fewer tests.
In terms of coronavirus tests, Bangladesh now fares the second worst in the sub-continent, after Afghanistan.
According to media, Bangladesh coronavirus tests have witnessed a downward trend as the government recently imposed fees on such tests to avoid 'unnecessary' tests.
However, knowledgeable circles partially attribute the downward trend in coronavirus tests to shortage of test kits.
Whatever the reason for the falling trend in the coronavirus tests may be, health professionals warn that such trend will not help the authorities understand the real pandemic scenario in the country.
The virus has killed 563,137 people globally and infected 12,639,583 so far.
Unauthorized use or reproduction of The Finance Today content for commercial purposes is strictly prohibited.