Exports to India reach $1bn in 5 months
---
Hasibul Aman
Published:
2022-12-27 04:05:53 BdST
Exports to India reach $1bn in 5 months
---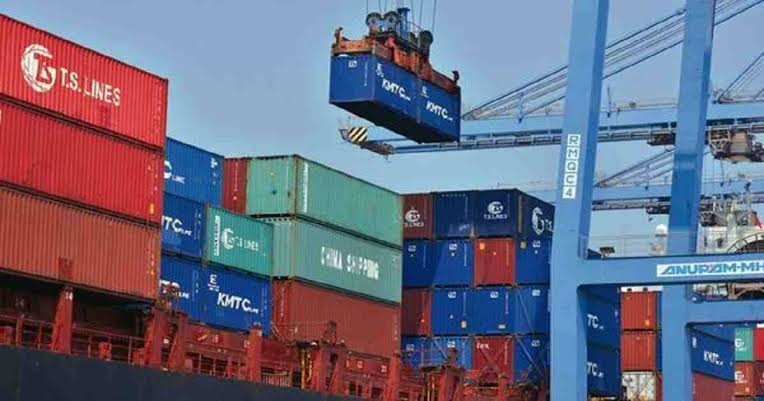 Bangladesh's exports to India increased 8 percent year-on-year to nearly $1 billion in the first five months of the current fiscal year, supported by a big jump in apparel shipment.
Latest data from the Export Promotion Bureau (EPB) shows that Bangladesh's exports to its neighbouring country totalled $966.9 million during the July-November period, which is 4.41 percent of the country's total exports.
A substantial part of the county's upbeat export performance was due to a 50 percent rise in RMG shipment volume.
Bangladesh exported $2 billion worth of goods to India during the last fiscal year, a 55.62 percent increase from the previous year.
Bangladesh Prime Minister Sheikh Hasina's recent visit to New Delhi has given a new impetus to exports, which are expected to reach $3 billion this fiscal year.
In the period, apparel exports climbed to nearly $474.5 million, up from $318.9 million a year earlier.
Of the total exports in the July-November period, $255.5 million came from woven garments, $220 million from knit garments, $100 million from jute and jute goods, $43.8 million from leather and leather goods, $25.6 million from plastic goods and $15.8 million from cotton and cotton products.
Exports to India have increased over the last three fiscal years, when they exceeded $1 billion, whereas they were below $1 billion previously.
As of fiscal year 2020-21, exports to India totaled $1.28 billion, which was the highest in history, up 17 percent from the previous year.
Bangladeshi exporters were unable to take advantage of the duty-free exports India allowed for all Bangladeshi goods except arms and drugs.
Noted economist Dr Selim Raihan said: "The supply chain has been severely disrupted by the Corona crisis and the Russia-Ukraine war. In this context, both Bangladesh and India have been more interested in collecting goods from nearby sources."
Exports to India have also increased as a result of the development of communications infrastructure between the two friendly countries, he noted.
Exports to India can be raised further once Bangladeshi exporters' capacity increases. Exporters need to focus more on compliance with Indian regulations, he observed.
Additionally, he proposed improving the negotiation capabilities of Bangladeshi officials and exporters in addition to stepping up diplomatic efforts in order to remove the non-tariff barriers put in place by Indian authorities.
The apparel exporters said RMG exports to India increased due to the rapid rise in the middle class segment in India and the growing awareness of brands among this segment.
Mohammad Hatem, president of the BKMEA, reported that Bangladeshi garments are making progress in India as orders are also increasing from that country. "We are gaining a strong foothold in India." he said.
Unauthorized use or reproduction of The Finance Today content for commercial purposes is strictly prohibited.