Tech /
Digital banks to boost community economy
---
Jannatul Islam
Published:
2023-08-29 16:16:12 BdST
Digital banks to boost community economy
---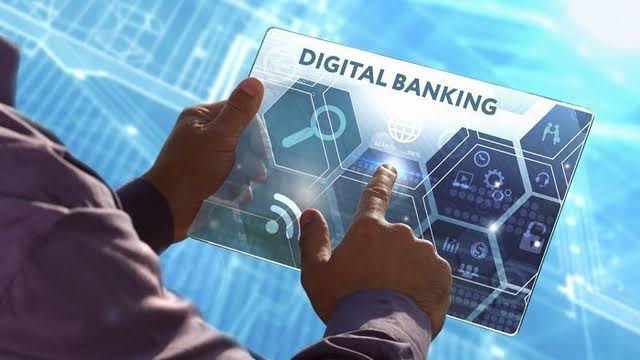 Bangladesh Bank recently received an influx of 52 applications to set up digital banks, opening a new chapter in the country's banking landscape.
Rezaul Hossain, a market transformation expert with three decades of experience, said digital banks could be pivotal in empowering community-based economies by providing collateral-free loans to small businesses—something that traditional banks often shy away from.
Rezaul Hossain explained, "Digital banks should focus on the creditworthiness of common people and issue loans at low-interest rates. If traditional banks continue to support only large enterprises, the majority of Small and Medium-sized Enterprises (SMEs) will turn to digital banks."
Although Bangladesh has made strides in mobile financial services, around 70 percent of its population still lack smart phones. Cultural and practical barriers also exist; rural attire like lungis often don't have pockets, making it difficult to carry smart phones.
Rezaul suggests that digital banking in Bangladesh is likely to be dominated by a small number of major players who can adapt to these unique challenges.
"The market has three segments: mass, medium, and large. Traditional banks usually cater to large companies, while mobile financial service providers focus on small transactions. Digital banks have an opportunity to target the under-served medium-sized market segment," he added.
The central bank's current guideline, however, imposes restrictions on new digital entities, prohibiting them from expanding their own agent networks. Rezaul sees this as a challenge that could hinder the growth of digital banks.
Drawing from his role as a chief commercial officer where he contributed to the world-leading growth of a Mobile Financial Services brand, Rezaul noted that regulatory landscapes could evolve. "Financial regulations supported the growth of mobile banking in its early days. Future amendments to guidelines could similarly boost digital banking," he said.
Agent banking and sub-branches could serve as alternative channels for digital banks to reach rural communities.
According to Rezaul, "Those who rapidly expand their agent networks will gain a competitive edge. Digital banks can offer financial services to new and small entrepreneurs that are typically considered too risky by traditional banks due to high costs and risk of default."
Reza, a former Chief Executive Officer of a fintech venture, believes that the integration of artificial intelligence could be a game-changer in assessing the transaction behaviour and lifestyles of customers.
"This information can be used to offer more personalised and relevant financial products and services. The system can determine eligibility for credit and its extent, removing the need for collateral. There is an enormous demand for nano, small, and medium-sized loans," he noted.
Reza explained that Bangladesh's mobile financial services (MFS) landscape is diverse, with three operators following distinct business models.
"One operator initiated with a bank partnership, another with a post office partnership, and the third one operates under its own bank's brand. Their objectives also differ markedly," he said.
Reza also highlighted the importance of UI and UX design in the development of digital banking apps. Traditional banks are often reticent to invest in these areas, leaving a wide berth for digital players to step in.
"Service developers must visit various regions to understand communities and local demands. Digital banks that fail to cater to marginalised individuals will likely falter," he warned.
Besides serving the general populace, digital banks can also redefine the SME sector through Islamic financial products.
"Almost 50 percent of the population is not included in the formal banking system. Digital banks can help rural people escape the grip of local moneylenders who charge exorbitant interest rates," Reza added, optimistic about the role of neo-banks in enhancing financial inclusion in Bangladesh.
Currently, 61 scheduled banks are operating in Bangladesh. Ten commercial banks have formed consortiums to launch digital banks, and four state-owned banks have similar plans. Two MFS operators and insurance companies are also working on digital banking ventures.
As Bangladesh stands on the cusp of this transformation, the coming years will be crucial. By harnessing advanced technology and understanding local nuances, digital banks have the potential not just to revolutionise the SME sector but also to make significant strides in financial inclusion.
Reza concludes that the market still holds a wealth of untapped potential that, if correctly harnessed, could empower community economies like never before.
Unauthorized use or reproduction of The Finance Today content for commercial purposes is strictly prohibited.