Ban on hilsa fishing from Oct 7 to 28
---
SAM
Published:
2018-10-04 13:03:26 BdST
Ban on hilsa fishing from Oct 7 to 28
---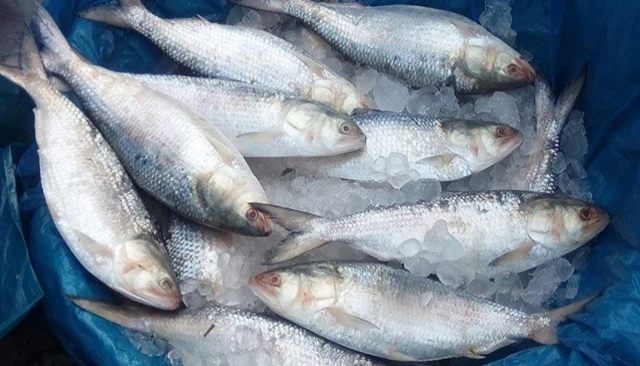 FT ONLINE
The government has imposed a 22-day ban on catching, selling, transporting and hoarding hilsa fish from October 07 to October 28.
Any fisherman violating this instruction will land in jail for one to two years or pay Tk 5,000 fine. The punishment will be double, if anyone repeats the offence.
The decision was taken as a part of Hilsa Protection Campaign 2018. The objective of the restriction is to save mother hilsas, which lay eggs during the period.
Besides, all kinds of fish catching in the coastal areas, including Sundarbans, and at estuary of rivers will remain banned on these 22 days. Mobile court drives will be conducted at fish markets, warehouses and chain shops.
Fisheries and Livestock Minister Narayan Chandra Chanda said these at a press conference at his ministry on Wednesday.
"We have imposed a 22-day ban, starting from October 07, on catching, selling, hoarding and transporting hilsa fish in a 7,000-km breeding ground to ensure safe spawning of the fish during its peak breeding period."
The minister also said the authorities concerned have announced six sanctuaries for 'jatka' (hilsa fry) conservation to raise hilsa fish production in the country.
Besides, the government has implemented various coordinated programmes for increasing hilsa fish production.
"In the fiscal year (FY) 2008-2009, hilsa production was 2.98 tonnes, which increased to 4.96 tonnes in FY 2016-2017."
As many as 0.5 million people are directly dependent on hilsa catching, while 2.0-2.5 million are involved in other related activities, like transportation, sale, net and boat making, ice production, processing and export etc, he added.
Unauthorized use or reproduction of The Finance Today content for commercial purposes is strictly prohibited.