Tech /
Launch of MNP faces incertitude
---
SAM
Published:
2018-07-07 11:37:49 BdST
Launch of MNP faces incertitude
---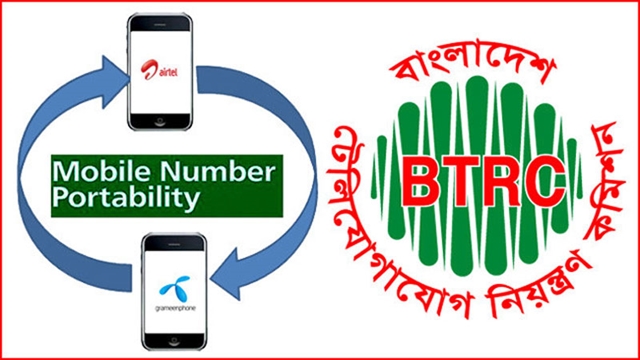 FT ONLINE
Launching of Mobile Number Portability (MNP) in the country is facing uncertainty due to a new wrangle between the telecom regulator and mobile operators.
MNP, which will allow mobile users to change their operators without changing numbers, is scheduled to be launched in the country on July 31.
In a recent letter sent to mobile operators, the Bangladesh Telecommunication Regulatory Commission (BTRC) has directed the mobile network operators (MNOs) to adopt a new routing principle for all international calls.
The letter, signed by Director General of BTRC Brigadier General Md Mustafa Kamal, said in case of international calls, international gateway operators shall send the calls to the donor network through interconnection exchange according to ILDTS policy.
It also said the donor network will make a query to its own NPDB and use the RN to forward the call to the recipient operator's network through a special route named 'Ported Number Route'.
ANS and ICX operators will create 'Ported Number Route' to ICX(s) for handling the international incoming calls, it added.
Mobile operators, however, said the new directives are 'catastrophic' and a "major change of the MNP guideline and call routing topology".
Through this directive, they said, duty and responsibilities of international gateway (IGW) operators for MNP execution have been passed on to mobile operators.
"It will be a violation of clauses 5.2 and 6.4 of ILDTS policy and clause 5.3 of MNP guideline schedule 7 (4)," according to the officials of the Association of Mobile Telecom Operators of Bangladesh (AMTOB).
Recently, the chief executives of top three mobile operators, including Grameenphone, Robi and Banglalink, wrote a letter to BTRC, saying, "There is no room to accommodate any change at this stage keeping 31st July 2018 as MNP launch date."
"This is technically impractical, especially, as we have already completed, designed, procured and implemented majority of the network platform...All necessary development activities are at its final stage after five months of intensive impact analysis on 100+ Network Platforms."
"The new prescribed topology will delay the whole process of MNP execution and will affect the service quality of the operators," said TIM Nurul Kabir, Secretary General of AMTOB.
"At the same time, expenditure of the operators will be increased manifold due to the entire new method," said a high official of a top mobile operator.
"While the MNOs, on average, have already invested around US$ 15 million each for this purpose, the proposed method will increase that cost by around 25 per cent," said the official.
When contacted, BTRC Vice Chairman Jahurul Haque said, "Mobile operators have raised some concerns and we are continuously negotiating with them to resolve this issue."
"We are determined to launch MNP on July 31 and such things should not create a big obstacle," he added.
On November 30 last year, the telecom regulator handed over the MNP licence to the selected joint venture firm Infozillion BD Teletech Consortium Ltd (IBTCL).
The mobile operators have started system integration and testing for MNP from June 24 and user acceptance test is supposed to start from July 08.
Unauthorized use or reproduction of The Finance Today content for commercial purposes is strictly prohibited.