Govt to fix storage limit of paddy for auto rice mills
---
Special Correspondent
Published:
2020-12-01 14:49:45 BdST
Govt to fix storage limit of paddy for auto rice mills
---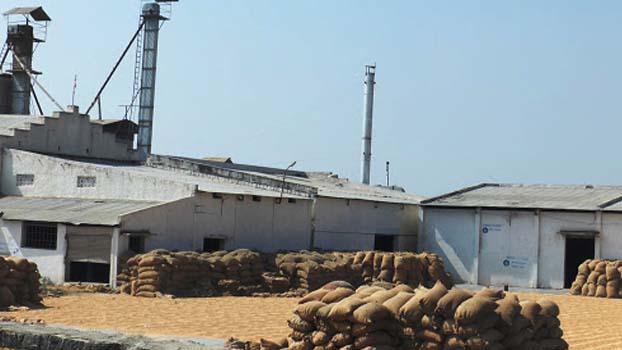 The rice harvest in the country is increasing as years pass by. With improved ways of farming introduced in the country, the harvests are now more abundant than before.
Now, there is a need for expanding the storage of the auto rice mills to adapt to the demand in the local market.
It is good to know that such quantity of paddy is being produced in the country where it has become important to expand the storage of rice mills. This has also been additionally enforced by experts in the sector and government level officials. We also believe that such additional measures to ensure sufficient paddy supply to government warehouses and at local levels the auto rice mills are very much needed.
Experts opine that over the last few years big time investors are keen to invest their money in auto rice mills, for whom small and medium businessmen of the sector are struggling.
They are illegally stockpiling paddy in their warehouses, for which there was a negative impact in the market. This issue should be resolved as soon as possible.
It is imperative that surveillance is increased in case of such manipulators. Also, it is important to present exemplary punishment to those who are doing this type of acts.
Since there has been a good demand amongst the marginalised people for coarse rice because of the government distribution during coronavirus outbreak, it would be good to cultivate more coarse rice in the near future to avoid any unnecessary situation concerning deficiency of food.
Hence, the farmers should expand Boro farming. This will require encouragement for the farmers from the local agriculture officials. When there is a collective effort from all sides can definitive progress be made.
Unauthorized use or reproduction of The Finance Today content for commercial purposes is strictly prohibited.