Farmers frustrated at rising cost of inputs
---
ANM Mohibub Uz Zaman
Published:
2023-04-10 21:10:50 BdST
Farmers frustrated at rising cost of inputs
---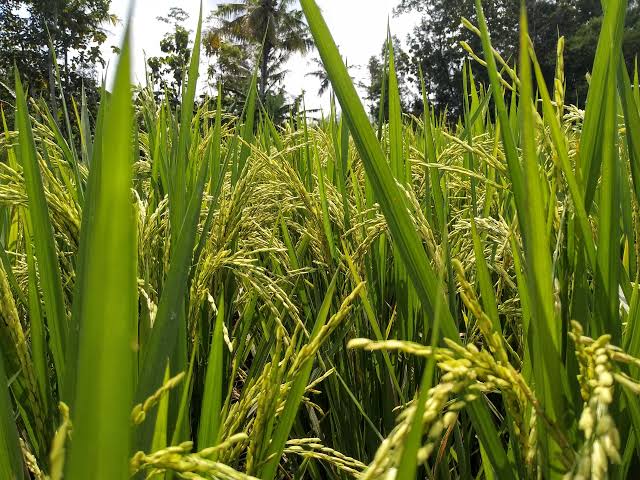 Boro paddy fields are currently at the flowering and grain-filling stage, raising hopes for farmers to get a good return on their investment, despite the heavy input costs.
The harvesting of the crops is expected to begin within two weeks in the haor region and other wetland areas across the country.
The government has been anticipating bumper production after achieving a record high output of about 21 million tonnes from 4.95 million hectares of land in the last fiscal year.
However, farmers are unhappy as they have incurred high expenses this season due to the rise in irrigation costs, seed prices, and fertilizer.
Compared to the previous year, farmers are now paying higher prices for irrigation due to the increase in diesel and electricity prices. Despite this, Tajul Islam Patwary, the Director (Field Service Wing) of the Department of Agriculture Extension (DAE), stated that the rising price of energy will not affect production since the government has provided incentives to farmers to increase the cultivation and production of Boro paddy.
This season, a total of 27 lakh farmers across the country received free seeds, fertilizers, and machinery.
The DAE has set a target to produce 21.7 million tonnes of Boro rice from 4.9776 million hectares of land this year. Boro is the main crop that contributes 55 percent of the overall rice supply in the country.
Agriculture Minister Dr. Muhammad Abdur Razzaque recently said the increase in electricity prices would have some impact on agriculture. He added that if crops did not receive adequate irrigation, production would decrease, and farmers' income would suffer.
The government has increased the retail electricity price three times since January this year, with the highest retail tariff hike of 5.11 percent coming under the category of irrigation/pumps used in agriculture on January 12, followed by a 2.61 percent hike on January 30 and a 5.08 percent hike on February 28.
On August 5 last year, the government implemented the largest-ever hike in the price of fuel oil in the country. The retail prices of diesel and kerosene increased to Tk 114 per liter, up by 42.5 percent from Tk 80 per liter. The government later reduced the diesel and kerosene prices to Tk 109 per liter, which still represented a hike of 36.25 percent.
The increase in energy prices will raise the cost of rice production and have a negative impact on food production. Pump operators have reported that irrigation costs are increasing due to the rise in energy prices, as well as maintenance expenditures.
In the last Boro season, the cost of irrigation was Tk 1,200 per bigha, but it has increased to Tk 1,600 per bigha this year.
Boro crops rely heavily on irrigation, and 53,78,520 hectares of land are under an irrigation pump across the country.
According to data from the Power Division, there are approximately 16,89,863 irrigation pumps in the country as of 2022, of which 4,72,074 are electric-powered and 12,17,789 are diesel-run irrigation pumps. The number of electric-run irrigation pumps is expected to increase by 4,81894 in 2023, and the demand for electricity is expected to rise by 2523 megawatts this year.
Many farmers claim that the cost of irrigation, seeds, fertilizers, and labor is much higher this year than last year.
Suruz Molla, a farmer from Kushtia, stated that the main energy sources for the irrigation system, electricity and diesel, have increased manifold, as have the prices of seeds, fertilizers, and pesticides.
They have to spend an additional Tk 4,000 per bigha for the additional input cost of Boro production this year. The cost of seeds has increased from Tk 200 to Tk 350 per kg, land preparation costs have gone up from Tk 900 to Tk 1,300, fertiliser costs have increased from Tk 2,000 to Tk 3,500, pesticide costs have risen from Tk 600 to Tk 1,000, rice planting costs have increased from Tk 1,000 to Tk 1,500, and rice harvesting and threshing costs have increased from Tk 3,000 to Tk 4,000.
As a result of these increased expenses, the production cost per bigha of land has risen from Tk 14,900 in the last season to Tk 19,450 this season.
Unauthorized use or reproduction of The Finance Today content for commercial purposes is strictly prohibited.