Jashore potato farmers in distress
---
FT Online
Published:
2020-01-27 18:18:38 BdST
Jashore potato farmers in distress
---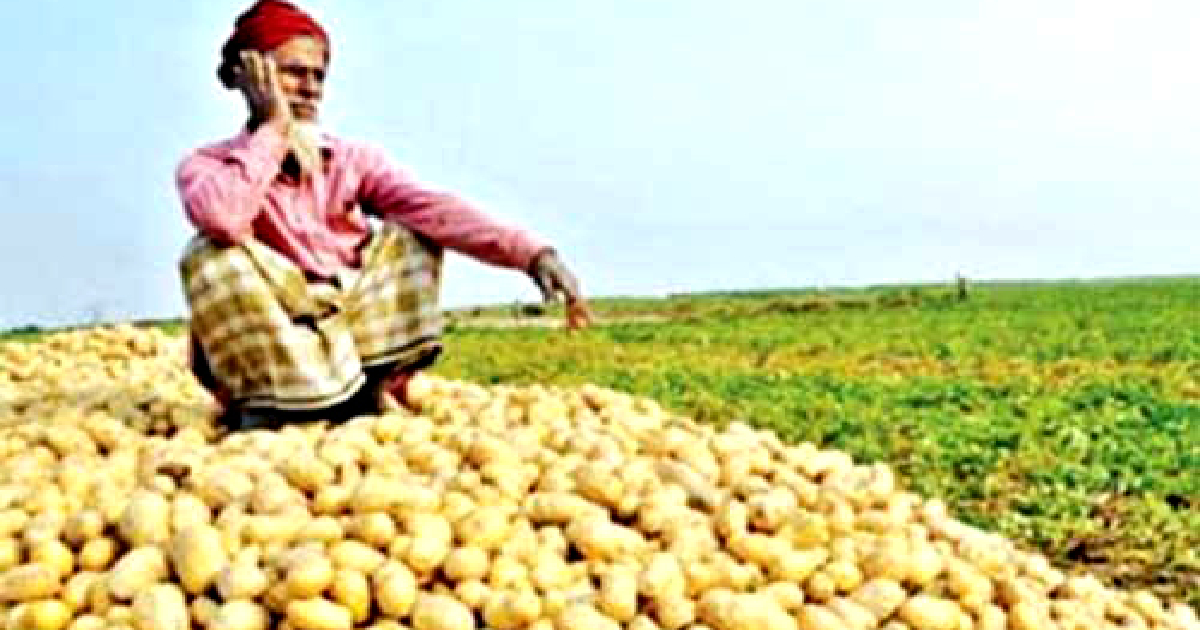 Two cold waves in 45 days, accompanied by rain and fog, swept over the district this winter and in its wake left the farmers to struggle with late blight disease of potatoes.

Fearing an outbreak of the disease and subsequent losses, many farmers have started harvesting potato although the crop is yet to mature enough.

Farmers cultivated potato on 15,000 hectares of land in eight upazilas of the district this season, according to the Department of Agricultural Extension (DAE).

The weather was favourable for potato at the beginning of the season but plants started dying because of late blight, the DAE said.

Farmers fear big losses as potato in most of the fields are getting dry while the plants the roots of the plants are decomposing.

They said the plants begin to grow potato at the end of December when a cold wave was sweeping over the district. The weather did not improve for several days and the disease emerged.

Potatoes started to turn yellow and were drying out, they said.

At the DAE's advice, farmers applied anti-fungal spray but after two weeks, the district was again hit by a cold spell. The symptoms of late blight reappeared, prompting farmers to harvest potato and sell them before time.

Experts said late blight emerges in humid condition and if the appropriate fungicide is not used, it can destroy the entire plant in a matter of days after the first lesions appear.

Infected tubers are often invaded by soft rot bacteria which rapidly convert adjoining healthy potatoes into a smelly, rotten mass that must be discarded.

Several farmers from Nongorpur in the Sadar said they used anti-fungal spray at the advice of DAE but it did not make any difference.

Things are looking gloom for the farmers.

Hasmot Ali, a local farmer, said he cultivated potato on two bighas (66 decimals). "The plants were growing properly at the beginning but the disease affected them in the last one week," he said.

"The yield would have been higher if we could harvest the potato after two to three weeks. But I fear that I'll incur more loss if I don't sell the potato now [as the fields have been affected by late blight]," he said.

Jashore DAE Additional Director Emdat Sheikh said they are aware of the situation.

"We've have visited different areas of the districts and found that some fields have been affected by the disease," he said. "We've advised farmers to apply anti-fungal spray to prevent the outbreak."
Unauthorized use or reproduction of The Finance Today content for commercial purposes is strictly prohibited.