Bank /
WB forecasts only 1.6pc GDP growth for Bangladesh
---
SAMI
Published:
2020-06-09 14:54:25 BdST
WB forecasts only 1.6pc GDP growth for Bangladesh
---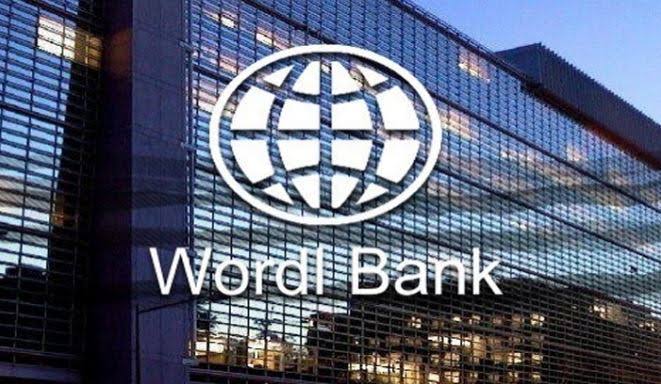 The World Bank (WB) released a hard-hitting forecast on Monday (June 8) in its June 2020 Global Economic Prospects, that projected Bangladesh's GDP growth to come down to 1.6 percent in the current fiscal year ending on June 30.
Moreover, it may also witness drastic declines to 1 percent in the coming fiscal year.
The coronavirus pandemic is set to bring down the country's GDP growth from an all-time high 8.15 percent recorded in the last fiscal year to straight 1.6 percent this fiscal year.
Earlier, the Economist Intelligence Unit (EIU) had also predicted GDP growth of 1.6 percent for Bangladesh.
If the GDP growth comes down to 1.6 percent as per World Bank's projections, it will be the lowest figure in 37 years in Bangladesh.
According to World Bank Indicator (WDI) data, the country's GDP growth rate was 2.13 percent in the fiscal year 1981-82.
Earlier on April, the World Bank had projected that Bangladesh's GDP growth may slump to 2 to 3 percent due to the dire situation from Covid-19.
"In Bangladesh, the growth is expected to slow to 1.6 percent, as the recovery in industrial production is reversed by Covid-19-related disruptions, such as- mitigation measures and global exports' plunge, and as remittances fall," WB said in the report.
According to the report, the global economy will shrink by 5.2 percent this year and forecasted to rebound to 4.2 percent in 2021.
"That would represent the deepest recession since the World War II, with the largest fraction of economies experiencing declines in per capita output since 1870," says the World Bank.
Economic activity among advanced economies is anticipated to shrink 7 percent in 2020 as domestic demand and supply, trade, and finance have been severely disrupted.
Emerging market and developing economies (EMDEs) are expected to shrink by 2.5 percent this year, their first contraction as a group in at least sixty years.
Per capita incomes are expected to decline by 3.6 percent, which will tip millions of people into extreme poverty this year.
Economic growth in South Asia is projected to contract by 2.7 percent in 2020.
Neighbouring country India's economy is forecasted to drop by 4.2 percent in the current fiscal year and to contract by 3.2 percent in the fiscal year 2020-21.
The report says that Pakistan (-2.6 percent in FY 2019-20) and Afghanistan (-5.5 percent in 2020) are both projected to experience contractions.
The Maldives, where tourism accounts for a large share of GDP, is also projected to see contractions by 13 percent in 2020.
According to the report, China is projected to slow to 1 percent in 2020 which is the lowest economic growth in more than four decades and projected to strong rebound to reach 6.9 percent in 2021.
On the hand the report said that the US economy is forecasted to contract 6.1 percent this year, reflecting the disruptions associated with pandemic-control measures.
However, its economy is predicted to rebound to 4 percent in 2021.
World Bank Prospects Group Director, Ayhan Kose said, "The COVID-19 recession is singular in many respects and is likely to be the deepest one in advanced economies since the Second World War and the first output contraction in emerging and developing economies in at least the past six decades."
Unauthorized use or reproduction of The Finance Today content for commercial purposes is strictly prohibited.