Bank /
HC declares Pubali Bank's board election illegal
---
Abu Taher Bappa
Published:
2020-08-28 16:51:25 BdST
HC declares Pubali Bank's board election illegal
---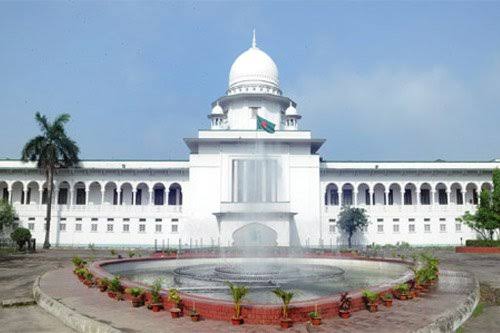 The High Court on Thursday declared illegal the election to the board of directors held in the 37th Annual General Meeting (AGM) of Pubali Bank Limited on July 30 last.
It further directed the bank to hold a fresh AGM following the due process of law within six weeks of receiving the judgment for electing a new board of directors.
In the meantime, the court directed the previous board of directors shall assume the responsibility of running the bank.
The HC bench of Justice Syed Refaat Ahmed passed the order after holding a virtual hearing on an application filed by ArifA Choudhury, one of the directors of bank, challenging the AGM under section 85(3) of The Companies Act, 1994.
The application was admitted by the HC on July 28, 2020 and the final hearing was conducted onAugust20, 2020.
Barrister AM Mahbub Uddin Khokan and Barrister Saqeb Mahbub appeared for the petitioner, while Barrister Mustafizur Rahman Khan, Advocate Ramzan Ali Sikder, Advocate Karishma Jahan and Advocate Zaker Chowdhury represented the bank and other respondents.
Barrister Saqeb Mahbub said, "The 37th AGM of Pubali Bank Limited was not held in due course of law and the retirement process of the directors before the 37th AGM was manipulated and directed by some other directors of the Pubali Bank."
The lawyer also said, "The due procedure was not followed in conducting the 37th AGM of the bank as though the Bangladesh Securities & Exchange Commission (BSEC) through its circular dated July 8, 2020 stated about holding AGM maintaining coronavirus health and safety measures. However, BSEC did not mention about holding the AGM virtually."
"The AGM itself is illegal and questionable since no physical venue was declared for the AGM and no place was designated for physical voting. Nevertheless, some of the directors of Pubali Bank did hold the AGM virtually to serve their own interests," added the lawyer.
In the hearing, Barrister Mustafizur Rahman Khan, who represented the Pubali Bank, argued that no substantial irregularities occurred in either retirement of Arif A Choudhury from the board of directors or holding the AGM.
He said, "The AGM was held strictly following the circular of BSEC. As the AGM held virtually, many shareholders could not cast their vote due to technical faults. But the number of the shareholders, who could not join in the voting, was so low that there was no chance that the election results would be different."
The lawyer also said that the bank will not appeal against the High Court order.
Unauthorized use or reproduction of The Finance Today content for commercial purposes is strictly prohibited.