Bank /
Banks' excess liquidity soars to Tk 1,404bn
---
Staff Correspondent
Published:
2020-10-11 13:33:16 BdST
Banks' excess liquidity soars to Tk 1,404bn
---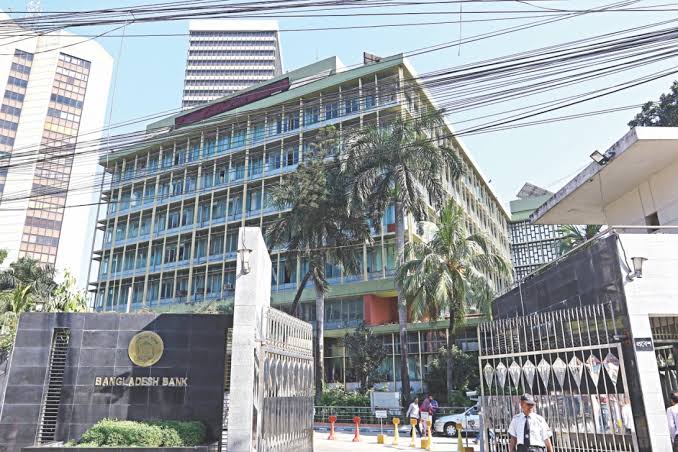 Excess liquidity in the banking sector has hit an all-time high at Tk 1404.92 billion in August this year due to lower private-sector credit growth amid the global coronavirus pandemic.
Bangladesh Bank (BB) has taken different regulatory steps to encourage banks to pursue alternative investments like venture capital.
The private sector credit growth came down to 8.61 percent in June 2020 on a year-on-year basis from 8.85 percent a month ago, BB's latest data showed.
This growth was 6.19 percentage points lower than the BB's target of 14.80 per cent for the fiscal year 2019- 20.
Besides, excess liquidity has increased as banks are investing more in government bills and bonds instead of lending to the private sector. Lower private sector credit growth also pushed up excess liquidity in the banking system, according to bankers.
According to BB data reported in August, banks had excess liquidity of Tk 1404.92 billion, a volume which was 19 per cent higher than the.
Banks idle liquidity goes up and down at different times. On 31 December 2019, excess liquidity was Tk 1056.46 billion.
The excess liquidity was Tk 833.30 billion during the April-June period of 2019. The volume was Tk 638.80 billion in Q1 of 2019. It was Tk 774.80 billion as of 31 December 2017.
Banking sector insider said the pile of excess or idle liquidity is growing day by day in banks as banks are not getting people to take loans. They are forced to go for alternative investments.
The central bank also encourages banks to invest funds in venture capital in alternative sectors. BB issued a circular on 29 September, announcing concessions in cash reserve ratio (CRR).
After the BB notification on 29 September, banks can maintain 100 per cent risk-weighted capital, down from the existing 150 per cent, against their investment in alternative investment tools.
The notice will come into effect immediately and continue until September 30, 2022.
A venture capital fund is an alternative investment fund that is invested primarily in non-listed equity and equity-linked securities of startups with less than two years' operational history, or greenfield companies or emerging early-stage undertakings mainly involved in new products.
Such a policy relaxation will increase investment opportunities for banks in venture capital firms, a growing new investment platform in Bangladesh, said a senior executive of the Bangladesh Bank.
The government securities, covering both T-bills and bonds, are considered as liquidity while calculating the excess liquidity in the banking system. Actually, all liquidity available in the banking system that exceeds the needs of banks is called excess liquidity.
A BB official said that around 90 percent of the excess liquidity has already been invested in the government-approved securities as a risk-free investment for banks.
He also noted that the excess liquidity does not necessarily mean 'idle money' for the banks.
"Such liquidity may increase slightly in the coming months, as the government's higher bank borrowing may continue, mainly due to the ongoing Covid-19 pandemic," the official predicted.
He also said slashing of policy rates, including cash reserve requirement (CRR), by the BB has also helped boost excess liquidity in the banking system during the last five months.
The central bank has already provided a series of policy supports to help the banks implement the government-announced financial stimulus packages to speed up recovery of the pandemic-hit economy.
Syed Mahbubur Rahman, former chairman of the Association of Bankers, Bangladesh (ABB), said lower private sector credit growth has also pushed up excess liquidity or idle money in the banking system.
Syed Mahbubur also managing director (MD) and chief executive officer (CEO) of Mutual Trust Bank Limited predicted that the private sector credit growth might increase in near future following the banks' implementation of the stimulus packages to help revamp economic activities.
Unauthorized use or reproduction of The Finance Today content for commercial purposes is strictly prohibited.