Bank /
BB tightens monitoring of debt mgt, stimulus funds
---
SAMI
Published:
2020-10-12 10:59:51 BdST
BB tightens monitoring of debt mgt, stimulus funds
---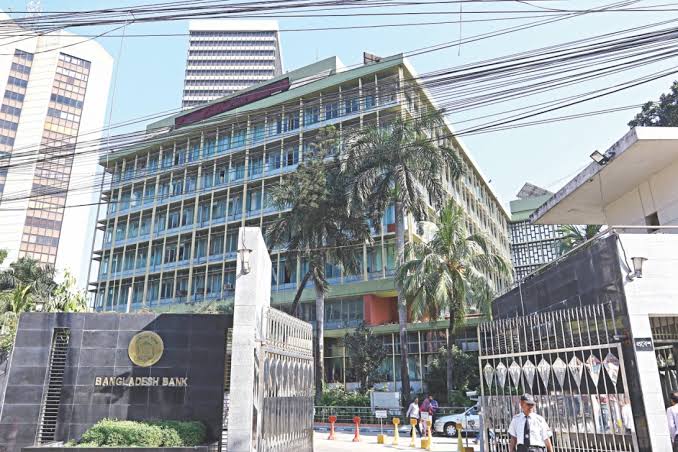 Bangladesh Bank has strengthened its monitoring on banks' debt management and the use of loans being disbursed under the stimulus packages announced by the government.
At the same time, the central bank has applied different regulatory tools to curb hefty interest rate on credit cards and simplify policy on combined interest as well as penalties in repayment of consumer loans.
Bangladesh Bank spokesperson and executive director Md. Serajul Islam said Bangladesh Bank implemented the single-digit loans to help enhance the capacity of entrepreneurs so that they can compete in the global stage.
"Globally, the interest rate is very reasonable. To enable the manufacturers to produce products at affordable costs, Bangladesh has to complete with the global markets. Higher interest rates will create a barrier to growing our export market to the global arena," he said.
He said the central bank strengthened monitoring and observance in loans disbursement including government-declared stimulus packages and use of loans money in the sector for which it was disbursed.
If the loans money is used in another purpose or in other sectors, the recovery of the loans will be risky for banks--- as the regulatory entity Bangladesh Bank is exercising its own duty only, he said.
According to the concerned sources of Bangladesh Bank, some industrial entrepreneurs have been accused of not using the loan for the purpose for which it is disbursed. Many entrepreneurs are repaying old loans with stimulus funds.
Entrepreneurs are getting loans from stimulus packages at subsidized interest rates of 4 to 4.5 per cent. Under the two major stimulus packages worth Tk 500 billion, the government would bear up to 5 percentage points interest out of the applicable 9 per cent interest. Besides, the government would also provide interest subsidy against the credit facilities which would be granted under another two packages worth Tk 80billion.
Apart from these, the government has already provided more than Tk 100 billion in loans to the export-oriented industries for the payment of worker salaries.
The central bank has issued strict instructions to the banks to reduce credit risk and prevent chaos. One such directive issued by the central bank said that old loans cannot be repaid under any circumstances with new loans.
The central bank in a recent circular has instructed the banks to scrutinize the utilization of loans by the borrowers in their respective internal audits.
Unauthorized use or reproduction of The Finance Today content for commercial purposes is strictly prohibited.