Bank /
BB warns businesses against accepting export proceeds in cryptocurrency
---
Staff Correspondent
Published:
2022-09-17 19:10:58 BdST
BB warns businesses against accepting export proceeds in cryptocurrency
---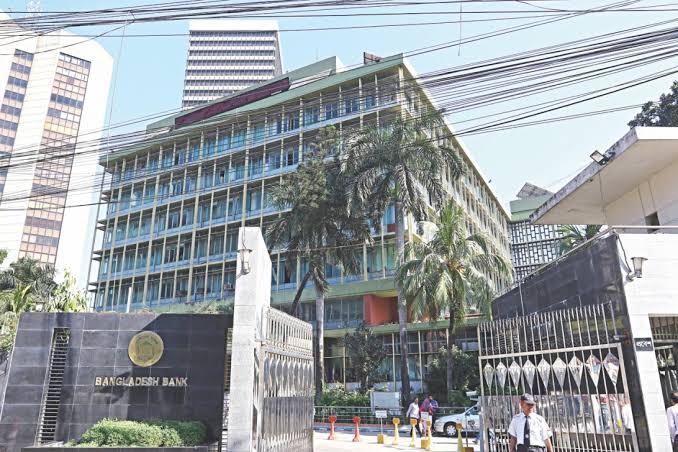 Bangladesh Bank has warned businesses against accepting export proceeds in cryptocurrency and retaining the funds abroad.
Amid a dollar crunch, it also reminded people of the law that prohibits buying cryptocurrency by using foreign exchange in a notice on Thursday.
The definition of "currency" given in the Foreign Exchange Regulation Act does not recognise virtual currencies for transactions or investments, the central bank said.
"Virtual currencies or virtual assets have no financial claim embedded and neither issued by any sovereign nor guaranteed by any jurisdiction. Thus, their value is highly volatile and associated with high financial risks," it warned.
"Nonetheless, borderless transactions of unregulated virtual currencies are growing fast and being exchanged with some other foreign currencies, thus treated as an alternative form of foreign exchange transactions which is contravention of the FER Act, 1947."
The notice said the Financial Action Task Force has defined virtual assets as a digital representation of value that can be digitally traded, or transferred, and can be used for payment or investment purposes. "Point to be noted that virtual assets do not include digital representations of fiat currencies, securities and other financial assets, recognised by Bangladesh Bank."
It said retention of export proceeds abroad in any form without limiting to equity or portfolio investment, purchase of physical assets/virtual assets, maintenance of accounts regardless of currencies including cryptocurrencies constitutes contravention of the law.Any transactions made for obtaining virtual assets and virtual currencies are not permitted by Bangladesh Bank. It does not permit any kind of facilitation in favour of doing business, activities, and operations associated with exchange or transfer or trading of virtual assets or virtual currencies.
The Bangladesh authorities have so far been sceptical about the use of cryptocurrencies, such as bitcoin, ethereum and ripple. A number of people have been arrested for illegal use of cryptocurrencies in crimes.
In July 2021, Bangladesh Bank reiterated its stand on cryptocurrencies and asked everyone to refrain from their transactions and promotions to avoid financial and legal risks.
It said the Foreign Exchange Regulation Act 1947 does not support use of such currencies either and online transactions in these currencies with unnamed people or people with pseudonyms may violate the Money Laundering Prevention Act 2012.
After India in February announced the introduction of its central bank digital currency or CDBC, backed by blockchain technology, in the next fiscal year, Finance Minister AHM Mustafa Kamal in June said Bangladesh Bank will conduct a feasibility study on the possibility of introducing its CDBC.CBDC is a legal tender issued by a central bank in a digital form. It is similar to a fiat currency issued in paper and is interchangeable with any other fiat currency.
Unauthorized use or reproduction of The Finance Today content for commercial purposes is strictly prohibited.