Bank /
Anonymous transaction biggest loophole: BIBM
---
SAM
Published:
2018-10-11 13:12:47 BdST
Anonymous transaction biggest loophole: BIBM
---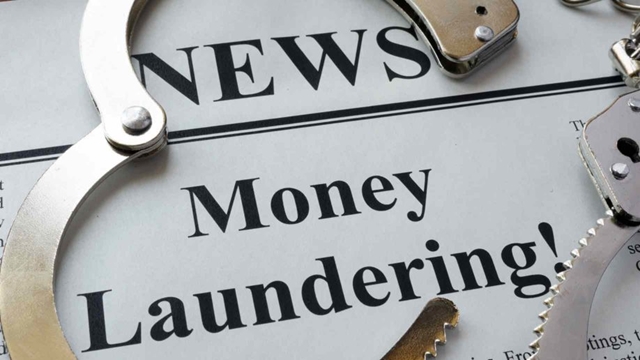 FT ONLINE
Anonymous transaction is the "biggest loophole" in tackling money laundering through mobile payment in Bangladesh, a new survey on the bankers has revealed.
Improper KYC (Know Your Client) by agents is the main reason behind such anonymous transactions, which are triggering such money laundering, said the survey conducted by Bangladesh Institute of Bank Management (BIBM).
"New payment systems are opening new avenues for money laundering," said Dr. Shah Md. Ahsan Habib, Professor and Director of BIBM, who led the survey.
"Alongside remarkable benefits, expansion of MFS has resulted in numerous instances of abuse," Dr. Habib said.
This became particularly visible during the mass abuse of MFS platforms for illegal remittances last year, he said, while sharing the findings of the study at a seminar in the capital on Wednesday.
The study found that almost 67 per cent of the bankers identified anonymous transactions as the biggest money laundering vulnerability in MFS, said Habib.
"However, the selection of agents is also one of the determining factors in such instances," he said, adding Hundi facilities are using MFS as an effective channel for illegal cross-border transaction.
When it comes to money laundering through card payment system, bankers have identified complication in investigation as the biggest challenge.
Meanwhile, in case of agent banking, proper selection of agents has been perceived as the biggest challenge for addressing money laundering.
"Unhealthy competition in agent banking is one of the major causes in wrong selection of agents," said Professor Habib, who led a nine-member research team to conduct the study.
"Ultimately, it leads to improper customer identification which is another vulnerable parameters for money laundering", he added.
Meanwhile, experts at the seminars identified coordination among various government regulatory bodies as crucial for tackling money laundering through new payment system.
"Clearly, there is a lack of coordination among various relevant entities," said Faruq Mainuddin Ahmed, Managing Director and CEO of Trust Bank.
At the same time, the lack of awareness about the latest technology is also a major challenge, he added.
The biggest challenge for the public sector entities including NBR is the lack of willingness to adopt new technology, said Syed Mushfiqur Rahman, First Secretary of the National Board of Revenue (NBR).
There should also be greater coordination between NBR and Bangladesh Bank to prevent money laundering and tax evasion, he added.
Speakers at the seminar also called for greater interoperability between various payment platforms.
"When it comes to MFS, we have just replicated the African model of sending cash from one place to another in Bangladesh," said Zakaria Swapan, Founder and CEO of iPay.
"But what we need is to turn into a cashless society from a cash-based one," he added.
Speaking on the occasion, General Manager of Bangladesh Bank Lila Rashid said that the BB is currently working on formulating an e-wallet policy.
"Once this policy is finalised, we will be able to issue Payment Service Provider licences to many more e-wallet entities," she added.
She also noted greater monitoring of agents is crucial in the area of agent banking.
"We have recently updated the MFS regulations to strengthen the monitoring of agents," Ms Rashid said.
"But now we see that those agents are moving to agent banking since the monitoring mechanism there is not that strong," she added.
Director General of BIBM Toufic Ahmad Choudhury, Joint Director of Bangladesh Bank Mohammad Abdur Rab among others spoke on the occasion.
Unauthorized use or reproduction of The Finance Today content for commercial purposes is strictly prohibited.