Budget /
Mobile assemblers decry tax structure
---
Rubel Rana
Published:
2018-06-10 10:28:51 BdST
Mobile assemblers decry tax structure
---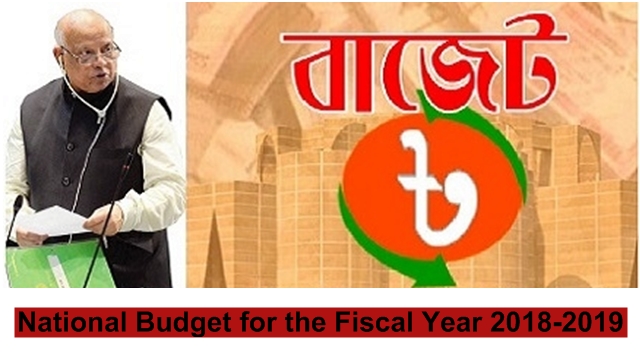 FT ONLINE
Mobile phone assemblers yesterday slammed the proposed budget for 2018-19, saying the new tax structures with 15 per cent VAT imposition will force them shut down their plants. Imposing 15 per cent value added tax (VAT) will push the country to become a mobile importer, while cell phone assemblers are trying to make Bangladesh an assembling country, they said at a press conference at a city hotel yesterday.
The new tax structure in the Statutory Regulatory Order (SRO), issued by the National Board of Revenue, will force assemblers to shut down plants that have started rolling, the assemblers said. Some assembling plants are very close to starting operation, they added.
After the finance minister placed the Budget proposals before Parliament on Thursday, the NBR issued the SRO, imposing the new VAT. Their tax has now reached 34.2 per cent, while import duty remains at 31.1 per cent.
In 2017-18, the total tax for assembling was 18.8 per cent and 30.1 per cent was the import duty.
"If the import duty is less, then how will the plant owners survive," asked Ruhul Alam Al-Mahbub Manik, chairman of Fair Group, a local business group that has set up a plant in Narsingdi with the brand Samsung. "We will have no other way to run our plant."
"Such a tax structure doesn't exist anywhere else," said Manik, also president of the Bangladesh Mobile Phone Importers' Association (BMPIA).
According to the NBR's SRO, the tax will remain 13 per cent for manufacturers, but they would have to follow 10
conditions to get a certificate as manufacturer.
"This might be a conspiracy with the country's mobile industry," said Rezwanul Haque, chief executive officer of Transsion Bangladesh Limited, a company that market itel and Tecno brand.
According to the SRP, to gain tax benefits companies will have to add 30 per cent value and have the capability to manufacture five components of mobiles – Printed Circuit Board (PCB), Charger, Battery, Housing and Casing – in the plant.
But assemblers said India started assembling mobile sets eight years ago and their value addition is about seven per cent. Even the world's largest assembling country China's value addition is about 25 per cent only.
None of the mobile handset companies in the world run any battery or charger factory and these are all illogical conditions, said the assemblers.
"Now global brands even manufacture devices of their own, such as IPhone, Samsung or Huawei or Transsion – all of them bring different component and assemble the best quality products," said Jakaria Shahid, managing director of Edison Group, the parent company of mobile handset brand Symphony, which is close to setting up a plant.
It took about 20 years to bring the garments industry in shape and no garments factory is manufacturing all the components they need. So, why such conditions should be imposed on an industry that just started less than a year ago, wondered assemblers.
The nation will have to pay for the inconsistency in policy in the long run. The government would not find any new investors in this field if it is not consistent in its policy, Manik added.
Assemblers also urged the government to bring back the past policy for the sake of "Digital Bangladesh" and save hundreds of crore of taka in investments, which they took from bank as loan.
They are hopeful that the government will consider this issue, like it has regarding online shopping.
Last year, the industry imported 3.34 crore pieces of mobile set, costing Tk, 10,000 crore. Investors said if they get a favourable regulation, they can save a huge amount of money.
Unauthorized use or reproduction of The Finance Today content for commercial purposes is strictly prohibited.