Business /
NBR sets sight on addl Tk 20b from furnace oil import
---
Abu Taher Bappa
Published:
2020-06-28 08:12:10 BdST
NBR sets sight on addl Tk 20b from furnace oil import
---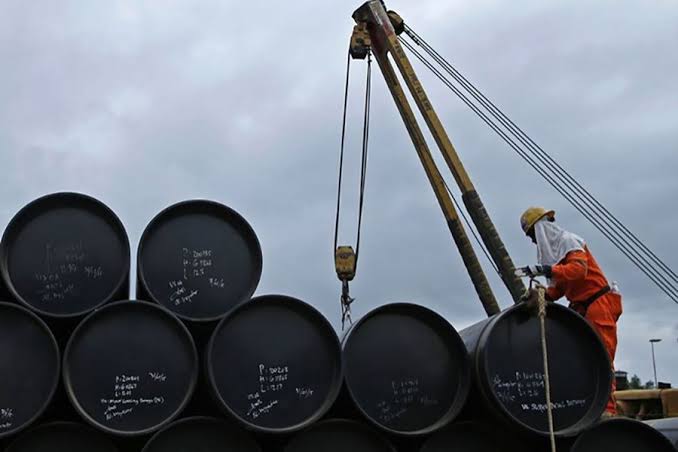 The National Board of Revenue's (NBR) Customs Wing is eyeing an additional Tk 20 billion import duty with the withdrawal of fiscal incentives on furnace oil import.
In the Finance Bill 2020, the finance minister proposed imposition of 12 per cent import duty on furnace oil.
The measure came into effect from June 11, 2020 as per Provisional Collection of Taxes Act 1931.
The facility was awarded in 2011 to encourage fuel-run power plants to meet growing demands.
According to the NBR data, the government has lost revenue worth Tk 101.76 billion since 2011 due to offering tax exemption on furnace oil import.
Officials said the facility has been withdrawn following substantial increase in the government's subsidy for power sector in fiscal year (FY) 2018-19.
According to a report of Institute of Energy Economics and Financial Analysis (IEEFA), the amount of power sector subsidy accounts for Tk 80 billion in that year, although 57 per cent of power production capacity remained unutilised.
In that year, the country consumed 43 per cent of its power generation capacity, the report added.
However, import of furnace oil under the duty-free benefit increased significantly, although power generation using the fuel reduced.
Officials said the government wants to discourage the expensive fuel-run power production for its high cost.
The country's existing power generation capacity is 19,788 megawatts (MW) against the demand for 12,893 MW (May 29, 2020).
Total production capacity of the furnace oil-based power plants is currently 5,434 MW. Each kilowatt power of these plants costs Tk 13.77, which is Tk 2.72 for gas-run power plants.
A senior official of the Customs Wing said they lost revenue worth Tk 19.78 billion until May of the current FY for offering the duty exemption on furnace oil import.
He said the imposition of duty will not affect the private power producers, as the Bangladesh Power Development Board (BPDB) pays the fuel import bill to them.
However, private power producers said the measure will block their money, affecting cash flow capacity.
Imran Karim, vice-president of Bangladesh Independent Power Producers Association and vice-chairman of Confidence Power Rangpur Limited, said although the BPDB is contractually obligated to reimburse payment of the power companies' invoices within 30 days, but the entity takes double time to do it.
"It happens, as the BPDB is not getting the subsidy timely due to financial constraints of the government."
The independent power producers (IPPs) will face severe cash flow crunch for the delay in duty payment.
He, however, appreciates the government's effort to increase the country's tax-GDP ratio.
The Power Division officials said many power plants, based on alternative fuels, remained idle.
Around 50 percent of the country's total electricity generation capacity depended on oil-based plants.
Private power producers are allowed to import furnace oil by their own. The Eastern Refinery Limited (ERL) under the state-run Bangladesh Petroleum Corporation (BPC) also produces furnace oil as by-product.
The IPPs buy furnace oil for plants at Tk 29 per litre after getting tax waiver. They also get a 9.0 per cent handling charge benefit.
Import of furnace oil has been showing an upward trend since FY 2015-16.
In FY 2014-15, the country imported 0.7 million tonnes of furnace oil that went up to 1.7 million tonnes in FY 2018-19.
Unauthorized use or reproduction of The Finance Today content for commercial purposes is strictly prohibited.