Business /
Record 17pc fall in FY '20 exports
---
ALIF
Published:
2020-07-06 22:40:11 BdST
Record 17pc fall in FY '20 exports
---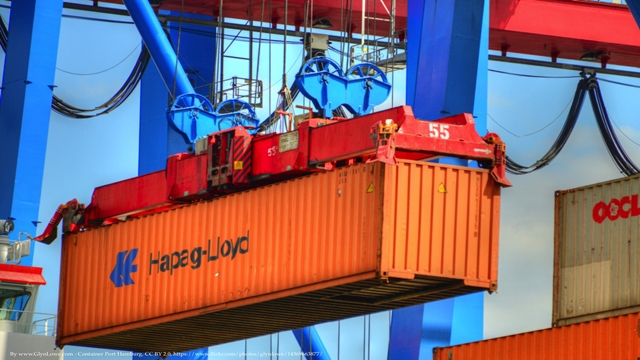 Country's export earnings decreased by a record 17 percent or $6.86 billion in the just-concluded fiscal since fiscal year (FY) 2001-02.
The country fetched $33.67 billion in FY 2019-20 which was $40.53 billion in FY 2018-19, according to the provisional data of the Export Promotion Bureau (EPB).
Export earnings over the decades have been gradually increasing barring the year FY 2001-02 when Bangladesh fetched $5.98 billion against $6.46 billion earned in FY 2000-2001.
The overall $33.67-billion export earnings also fell short of the target by 25.99 percent last fiscal.
The government had set a target of $45.50-billion export earnings for FY 2019-20.
The single-month earnings in June 2020, however, declined by 2.50 percent to $2.71 billion over that of June 2019.
The June earnings also fell short of the target by 31.15 percent, according to the data.
Experts attributed the poor export performance to the decline in exports of major items including ready-made garment (RMG), home textile, leather, frozen food and agro products.
The ongoing coronavirus pandemic has worsened the overall performance that showed signs of a slowdown before the outbreak, they opined.
The RMG sector contributed about 83 percent or $27.94 billion to the total export income in FY '20.
The sector also witnessed an 18.12-percent negative growth during the last FY.
The sector's earnings also fell short of the target set for the FY '20 by 26.83 percent.
Bangladesh earned $13.90 billion from knitwear exports, registering 17.65 percent negative growth. The same had fetched $16.88 billion in FY '19.
Earnings from export of woven garments were $14.04 billion last fiscal, representing more than 18 percent decline. The earnings were $17.24 billion in FY '19.
Besides, earnings from home textile exports fell by 10.90 percent to $758.91 million. The figure also fell short of the twelve-month target by 14.82 percent.
Former president of the Bangladesh Knitwear Manufacturers and Exporters Association (BKMEA) Fazlul Hoque said the overall negative growth is frustrating.
He, however, said it was not unexpected because RMG could not perform well even before the pandemic.
Terming the June earnings 'positive', Mr Hoque said exports would show signs of recovery if the trend witnessed in June continues in the coming months.
Bangladesh Garment Manufacturers and Exporters Association president Dr Rubana Huq said June earnings represented an 8.5-percent dip in a year-on-year basis.
"This is a true reflection of the reality. The July-September period is traditionally the lean period for the industry. We will wait to see the impact."
Explaining the overall negative growth, Ms Huq said there has been a fall in global consumption. "We were experiencing a slowdown. The Covid-19 pandemic made it even worse."
Work orders are coming in to the tune of 40-45 percent compared to the usual flow, she said.
The industry might see sales picking up seasonally during Christmas but a full recovery might take place as late as mid-2021, she observed.
Meanwhile, the jute sector has demonstrated positive growth throughout the last fiscal.
The earnings from exports of jute and jute goods increased by 8.10 percent to $882.35 million in FY '20, up from $816.27 million in the previous fiscal.
Vegetable export earnings grew by 64.53 percent to $164 million in the just-concluded fiscal.
Earnings from pharmaceutical exports stood at $135.79 million, marking 4.49-percent growth.
Even earnings from furniture grew by 2.03 percent to $76.41 million last fiscal.
On the other hand, Bangladesh fetched $797.6 million from leather and leather goods exports last fiscal, registering a 21.79-percent decline over that of FY '19.
Earnings from leather and leather goods were $1.01 billion in FY '18.
Exports of frozen and live fish also declined by 8.84 percent to $456.15 million in FY '20.
According to the data, plastic products witnessed negative growth of 16.09 percent to $100.52 million.
Unauthorized use or reproduction of The Finance Today content for commercial purposes is strictly prohibited.