Business /
BD revises eligibility for investment in WEBs
---
Abu Taher Bappa
Published:
2020-09-08 15:44:33 BdST
BD revises eligibility for investment in WEBs
---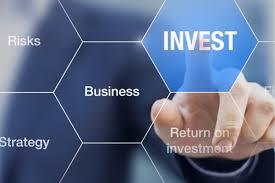 The central bank has revised the eligibility for purchasing wage-earner bonds (WEBs) in a move that could frustrate many potential investors.
A notice issued on Monday said Bangladeshi people, who are now working with foreign shipping and airlines companies, will not be eligible to invest in the fixed-income instrument.
For example, if a Bangladeshi captain works for a foreign shipping company and earns in foreign exchange, he or she will not be allowed to invest in the bond.
The Wage Earner Development Bond is a product designed by the Bangladesh Bank for Bangladeshi nationals living and working abroad.
The objective of this product is to encourage the NRBs to invest their hard-earned money in the bond on which the government guarantees a fixed interest rate. It is now 12 per cent for a 60-month period.
The notice signed by general manager Khurshid Alam said Bangladeshi people working in foreign offices or liaison offices but owned by Bangladeshi entrepreneurs will also not be able to purchase the bond.
It said the pension money derived from overseas companies received in foreign exchange abroad by Bangladeshi expatriates will not be allowed to invest in the bond.
Expatriates get service benefit in foreign currencies after retirement abroad and many used to invest in the bond, but now they will no longer be able to purchase it.
And if he/she resides in Bangladesh after retirement will not be able to purchase it.
Besides, the foreign currencies accrued from service benefit of Bangladeshi expatriates after his/her death, beneficiaries will not be able to invest in the in the risk-free instrument.
As per the rules issued in 1981, beneficiary means a Bangladesh national, who receives remittances in Bangladesh from a wage-earner abroad.
BB officials said many have contacted them after the issuance of the circular.
"Actually, it is just similar to the advice sent us from the internal resources division of the ministry of finance," said an official familiar with the matter.
He said the government may revise it again.
He said many genuine and deserving persons will fail to invest in the instrument.
Unauthorized use or reproduction of The Finance Today content for commercial purposes is strictly prohibited.