Business /
Exports to seven major destinations yet to rebound
---
Staff Correspondent
Published:
2020-10-11 13:41:30 BdST
Exports to seven major destinations yet to rebound
---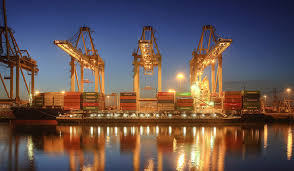 Though Bangladesh's exports to most of the top destinations have started returning to the positive trajectory, shipments to seven of the top 20 destinations saw negative growth in the first quarter of current fiscal.
Due to the complete breakdown of the global supply chain amid the corona pandemic, export earnings to almost all the destinations hit rock bottom during the last half of FY 20.
With the reopening of the global market, export earnings started rebounding.
Sector insiders said if export earnings from top 20 destinations come to a positive growth trajectory, Bangladesh would exceed the target set for 2020-21 fiscal.
According to Export Promotion Bureau (EPB) data, a major portion of Bangladesh's exports are generated by 20 countries. Of them, exports to seven countries including the United Kingdom, China, Spain, Japan, India, Belgium, and the United Arab Emirates still remained in the negative growth trajectory.
However, exports to other major destinations like United States, Germany, France, Italy, Poland, Netherlands, Canada, Australia, Denmark, Sweden, Turkey, Russia and Korea witnessed steady growth in the first quarter of current fiscal.
It is mentionable that in the July-September period of 2020-21 fiscal, export earnings grew by 2.58 percent to $9.89 billion over the same period of last fiscal. Export earnings in the first quarter also surpassed the target set for the period by 2.45 percent.
According to EPB data, export from the United Kingdom fell by 4.43 percent to $1.02 billion from $1.07 billion in the same period a year ago.
Export earnings from Spain dropped by 3.42 per cent, 9.31 percent from Japan, 15.59 percent from India, 20.46 percent from Belgium, 1.20 percent from UAE and 17.10 percent dropped from China.
Though the export earnings in the first quarter are satisfactory, exporters think it would be better if products like woven, leather, plastic return to recover in the coming days.
South Asian Network on Economic Modeling (SANEM) executive director Selim Raihan thinks that the overall export performance is better in the first quarter as the world is recovering from the economic fallout of to the pandemic.
"It is a good sign that export is rebounding from major destinations," he said, adding that there are ample opportunities for Bangladesh in the new normal world.
Now Bangladesh should focus on other destinations along with tapping unconventional markets for robust export growth, he said.
Tofazzal Hossain, the vice-chairman of Bangladesh Jute Goods Exporters' Association (BJGEA), also termed the first quarter's earnings satisfactory after a major fall in the two previous quarters.
Unauthorized use or reproduction of The Finance Today content for commercial purposes is strictly prohibited.