Business /
China set to be major trade partner of Bangladesh
---
Special Correspondent
Published:
2020-12-01 19:58:08 BdST
China set to be major trade partner of Bangladesh
---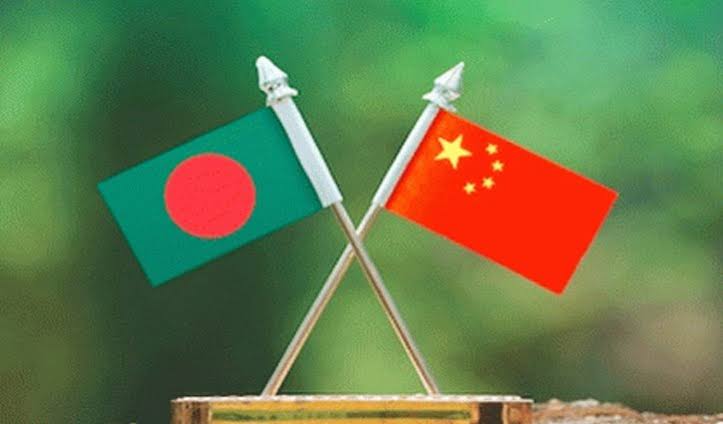 China is set to become a major export and investment partner of Bangladesh as the country gets almost 100 percent duty-free access to Chinese market, experts said.
Besides, China is the first country to recover from its economic losses from Covid-19 crisis, which has created big opportunity for Bangladesh to increase its earnings by exporting more there, they added.
Many enthusiastic entrepreneurs are expected to contribute to boosting Bangladesh's exports to the Chinese markets and attract foreign investment in Bangladesh.
Many Chinese entrepreneurs want to import goods from Bangladesh for duty free facility as the production cost of goods in China is higher than that of Bangladesh.
As a result, many new Chinese entrepreneurs have started investing in biotechnology and computer technology, they said adding that, these fields are relatively new for Bangladesh.
In this regard, the duty-free facility provided by China is seen as good news even in the crisis of Covid-19.
The country has offered zero tariff facility to 97 percent items imported from Bangladesh. The latest announcement has come into effect on July 1 this year.
From that day, 8,256 Bangladeshi products have gotten zero tariff facility in the Chinese market.
Bangladeshi manufacturers will be able to avail this duty-free and quota-free facility after 40 percent value addition to these products.
Prior to the new facility, Bangladesh has earned an average of $800 million in a year by exporting to China. Among them, $500 export earnings have been come from the ready-made garments alone.
Khondaker Golam Moazzem, senior research director of Centre for Policy Dialogue, said "China will get an opportunity to shift many factories to Bangladesh and then import those products under the zero tariff facility."
"Investing in Bangladesh is profitable for Chinese investors as labour has become costlier in China," he added.
Dr Rubana Huq, President of Bangladesh Garment Manufacturers and Exporters Association (BGMEA), said, "Before the new scheme, Bangladesh has enjoyed duty-free access in 200 categories of garments made in China. With the increase from 60 percent to 97 percent, almost all garment products came under the 100 percent duty-free export facility."
"The duty-free facility will help to boost exports in China," she added.
Mohiuddin Rubel, Denim Expert and a director of BGMEA, said, "China will be the main destination for Bangladeshi products with duty free facility. As a single country, Bangladesh exports more to the United States, which one day China will occupy the place."
Citing data from the World Bank, Rubel said that China and India would account for 40 percent of the garment market by 2025.
"The country's domestic clothing market is now worth $160 billion," he mentioned.
Explaining the reason for the lack of growth in exports in the last few months, he said that China's exports have declined due to the tariff fight with the United States.
As a result, products are being used in the domestic market, he said adding that, "Due to this, imports from other countries are decreasing."
Rubel also said, "Chinese imports are rising again. This time Bangladesh's exports will increase in large numbers."
Unauthorized use or reproduction of The Finance Today content for commercial purposes is strictly prohibited.