Business /
Dhaka likely to sign PTA with Colombo in April next
---
Staff Correspondent
Published:
2022-01-23 14:07:31 BdST
Dhaka likely to sign PTA with Colombo in April next
---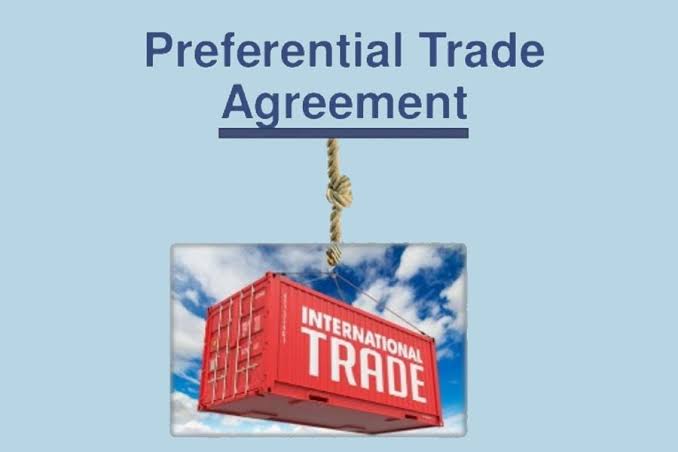 Dhaka wants to conclude a preferential trade agreement (PTA) with Colombo in April next, in order to boost bilateral trade between the two South Asian countries.
Final offer lists of products from both sides will be sent virtually later this month, said a senior official of the commerce ministry.
Under the proposed deal, both the governments have already exchanged request lists of products - Bangladesh earlier sent a list of more than 100 products while Sri Lanka 112, seeking duty-free access from the respective sides.
A technical meeting will negotiate the final lists, said the official, adding that the meeting was expected to be held - either physically or virtually - in the middle of February next.
The meeting will also discuss the tariff modalities issue, he added.
The government has a tentative plan to sign the PTA with Sri Lanka in April, but the possible date will be confirmed through a discussion with Commerce Minister Tipu Munshi, the official mentioned.
Earlier, the commerce ministry formed a high-powered trade negotiation committee (TNC) to take steps in this regard. Additional secretary (FTA) of the commerce ministry was named the chief negotiator of the committee.
The twelve-member committee is working in coordination with the Sri Lankan side to carry forward the negotiations for PTA between the nations.
Meanwhile, economists advocate signing PTAs and FTAs (free trade agreements) to address the challenges when Bangladesh graduates to the next level, saying that preferential trade deals will help boost exports significantly.
Another high official of the commerce ministry also said, "We need to sign several PTAs and FTAs before (Bangladesh's) graduation, to reap benefits of the least-developed country category…."
After its graduation, Bangladesh will lose various tariff-related facilities it now enjoys as a least developed country (LDC), he added.
Earlier, in 2017, both Bangladesh and Sri Lanka had finished required preparations to sign a FTA, but the initiative did not see the light of the day due to internal issues.
"We are now trying to start talks with two dozen countries, including US and Canada, for signing preferential trade agreements (PTAs) to help boost the country's export earnings," said an official of the commerce ministry's FTA wing.
Currently, priority is being given to sign PTAs, he said, adding, "FTA deal is very difficult."
Some issues, including revenue losses, have been involved with FTAs as all products of both the countries under FTAs enjoy duty-free facility.
In March 2021, Bangladesh and Sri Lank signed 06 memorandums of understanding (MoUs) to increase bilateral cooperation between the nations.
Bangladesh's first PTA was signed with Bhutan on December 06, 2020, first of its kind since the country's independence back in 1971.
However, the country is a member of several multilateral trade blocs. The two multilateral FTAs that Bangladesh has signed so far are: South Asia Free Trade Area (SAFTA) agreement and BIMSTEC FTA (Bay of Bengal Initiative for Multi Sectoral Technical and Economic Cooperation Free Trade Agreement).
On the other hand, three multilateral PTA deals which Bangladesh is a party to are: Asia-Pacific Trade Agreement (APTA), TPS-OIC (Trade Preferential Scheme among the member-states of the OIC), and D-8 PTA (Developing-8 PTA).
Unauthorized use or reproduction of The Finance Today content for commercial purposes is strictly prohibited.