Business /
Commerce ministry for cracking down on web-based gambling
---
Asif Showkat Kallol
Published:
2022-09-29 17:20:32 BdST
Commerce ministry for cracking down on web-based gambling
---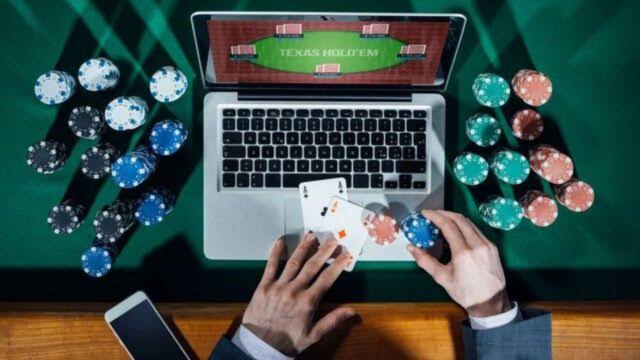 The Ministry of Commerce has decided to intensify its surveillance on online gambling based on Mobile Financial Services (MFS) and has asked the Bangladesh Bank and Bangladesh Financial Intelligence Unit to issue a circular in this regard.
The ministry is also going to ask Bangladesh Telecommunication Regulatory Commission (BTRC) to deactivate websites indulged in online gambling.
Those decisions were made at a recent 'digital monitoring cell' meeting in the commerce ministry, presided over by Hafizur Rahman, additional secretary to the commerce ministry and also the head of the digital and WTO cell.
The top mobile financial services providers in Bangladesh are bKash, Rocket, Nagad, SureCash, MyCash, Upay, mCash, t-cash 2%, City Touch, AB Direct, Bank Asia, MTB internet banking, and iPay, etcetera.
Hafizur said they have turned down approval of six domestic e-commerce companies and have also written to the Bangladesh Telecommunication Regulatory Commission (BTRC) to ban their online presence following a CID report.
The commerce ministry's digital commerce cell has no ability to control or shut down gambling websites who are transacting money through MFS.
"If we control the country's and foreign-origin MFS, we can stop smuggling of money through website gambling," he said.
He said there are some domestic and foreign portals that use various social sites including Instagram to lure customers to gamble with foreign currencies including dollars. Some institutions are enticing target customers with $500 reimbursement if they deposit $200.
According to the Ministry of Commerce, the six e-commerce companies whose licences were cancelled due to online gambling and illegal MLM businesses are: Thale.com, Glitters RST World, Annex Worldwide Limited, Excellent World Agrofood & Consumer Ltd, Alif World and Green Bangla E-Commerce Ltd.
Earlier, as per a report by the Criminal Investigation Department (CID) and e-Commerce Association of Bangladesh, more than 100 apps and 50 websites are running covert online gambling across the country, using various social media.
Both of these organisations recently sent a report to the Ministry of Commerce for officials' understanding and actions. Some of the entities include former e-commerce companies, which did shut their sales but resorted to illegal gambling. Some organisations are also operating banned MLM Ponzi schemes in disguise. The report recommended closure of those apps and websites in the greater interest of the public.
The country has a Cyber Security Act and gambling is also prohibited under Bangladesh's e-commerce policy. BTRC should also take initiatives to stop displaying these sites.
And, the law enforcement agencies have jurisdiction to take action against those involved in gambling. It has become necessary to take a concerted initiative to stop online betting, sources said.
The Rapid Action Battalion had arrested one Salim at Shahjalal International Airport in Dhaka in 2019 during an anti-casino operation. A mobile court also sentenced Salim to six months in prison for keeping deer hides in his office.
Salim was the owner of Prodhan Group that ran an online platform called P2P Gaming and ran illegal gambling. The Anti-Corruption Commission or ACC prosecuted Salim later in 2019.
According to the charges framed by the court, Salim amassed assets worth Tk 57 crore from undisclosed sources. He also faced charges of smuggling Tk 22 crore to Thailand and the USA.
Almost one year ago, an investigation of the CID found online gambling agents were using the business accounts of MFS to run the illicit trade in the country.
As per the CID, online gambling reaches a peak during international sports tournaments, such as the World Cup, Indian Premier League, Big Bash, and English Premier League. It found transactions of at least Tk 3-5 crore every day through MFS in just one or two districts.
CID Additional Deputy Inspector General Kamrul Ahsan told a press briefing, "There are at least 40-50 agents in a district. There are transactions of over Tk 10 lakh a day from some of these MFS numbers,"
Kamrul Ahsan said they were investigating the online gambling site, 1xbetbd. Although the site is operated from Russia, it has agents in Bangladesh, he claimed.
A high official of Nagad, wishing anonymity, said that they would help the law enforcement and intelligence agencies to take action against those who are misusing the MFS platform and tarnishing the image of Nagad.
Unauthorized use or reproduction of The Finance Today content for commercial purposes is strictly prohibited.