Business /
India imposes import ban on edible oil
---
SAM
Published:
2018-10-06 12:18:35 BdST
India imposes import ban on edible oil
---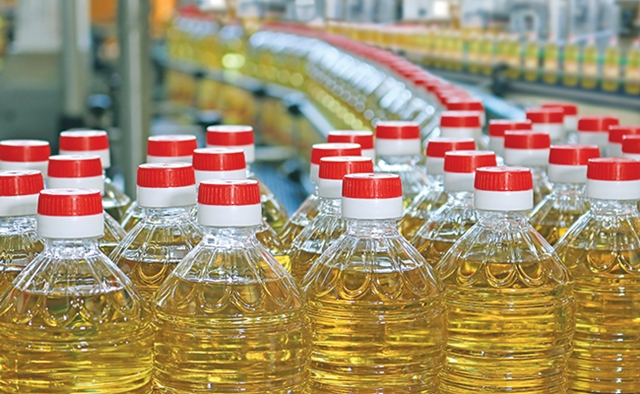 FT ONLINE
India has suddenly slapped a ban on import of edible oil from Bangladesh, much to the concern of Bangladeshi exporters, officials and businessmen said.
According to the officials, the Directorate of Revenue Intelligence (DRI) of India took the harsh decision on September 25, 2018 on a plea of breaching the existing South Asia Free Trade Area (SAFTA) rules and regulations.
The Indian authority, at the same time, asked the customs not to release consignments of such Bangladeshi oil including soybean, palm oil and palm olein without any 'no objection' certificates issued by the DRI.
After the ban, a volume of such exported oil remained stuck on both sides of the landports bordering West Bengal, the businessmen claimed.
When contacted, President of Bangladesh Vegetable Oil Refiners & Vanaspati Manufacturers Association Mostafa Kamal said, "The DRI has recently issued an instruction to its commissioner of customs (preventive), Kolkata not to release refined Bangladeshi edible oil. We have already informed the Ministry of Commerce (MoC) about the matter."
"The commerce minister phoned the high commissioner of Bangladesh to India. Besides, the minister asked the commerce secretary to take necessary steps in this regard through the foreign ministry," he added.
"We have informed our commerce minister about the matter. He also conveyed the information to Indian commerce minister. The commerce minister of Bangladesh is looking into the issue," he said.
He, however, said, the country's export to India was being hampered seriously due to the import ban.
"We export different types of edible oil to the seven-sister states of India, but the Indian authority imposed a ban on them," Mr Mostafa Kamal said.
According to a source concerned, the DRI instructed the commissioner of customs (preventive), Kolkata on September 25 last, saying that soybean, palm oil and palm olein are being imported from Bangladesh without ensuring compliance with the rules and regulations of SAFTA deal. "For this, India is losing revenue."
The DRI also instructed the commissioner not to release any consignment of soybean, palm oil and palm olein without "no objection" certificates.
A commerce ministry official concerned said the allegation made by India is not based on information. "The ban slapped by India is a clear violation of SAFTA. Traders export their consignments of soybean, palm oil and palm olein according to the Rules of Origin of SAFTA," he said.
Some 5,000 to 10,000 tonnes of refined soybean, palm oil and palm olein remained stuck at the land customs stations (LCS) of West Bengal, he said. Some 20,000 to 40,000 tonnes of edible oil have been so far exported to India.
India exports a good number of products to Bangladesh every year under the SAFTA agreement. Bangladesh also exports a small volume of products to India, a Bangladeshi exporter says.
India's vegetable oil consumption was 23 million tonnes in 2017. The country imports 15.5 million tonnes of edible oil to meet its local demand annually, industry insiders said.
They also said the market size of different types of edible oil in Indian seven sister states is maximum 0.2 to 0.3 million tonnes.
Unauthorized use or reproduction of The Finance Today content for commercial purposes is strictly prohibited.