Business /
ACC seeks NBR report on errant businesses
---
Akhi Malek
Published:
2019-03-12 11:56:58 BdST
ACC seeks NBR report on errant businesses
---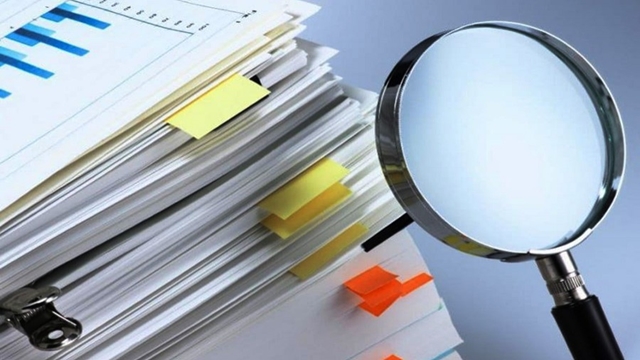 Anti-Corruption Commission (ACC) Chairman Iqbal Mahmood said on Monday that the commission asked the National Board of Revenue (NBR) to submit a report on businesses involved in over-invoicing in trade transactions, terming it a key means of money laundering.
"Billions of taka have been siphoned off over the years. This huge sum of money didn't get out of the country via hundi," he said, adding that the commission figured out that money laundering has been taking place through over-invoicing of goods and services.
The ACC chairman made the remarks at a view-exchange meeting on the 'Work Plan-2019' of the commission with senior journalists at its headquarters in the city.
The NBR has already fined several businesses in the last one month for resorting to over-invoicing, he said, adding that the commission has asked the revenue authority to submit a report in this regard.
"I would like to tell the government, the finance ministry and the NBR that I think the businesses fined (for over-invoicing) are involved in money laundering," said the ACC chief.
"We asked the revenue authority to submit the report earlier, but are yet to get any response. If they fail to submit it, we will act as per the law," he added.
About the banking sector, Mr Mahmood said it is the duty of the central bank, not of the anti-graft authority, to deal with the scams in banks. The central bank generally sends all the scam-related cases to ACC.
The central bank should be equipped adequately to play its regulatory role effectively, he said, adding that big scams could be avoided if it carried out inspections in the banks in time.
"Some say we only catch 'mice', not the 'tigers', but this is not true. We catch the tigers also," the ACC chief said.
The commission has arrested around 120 bankers over the last couple of years, including chairman, managing director and other senior officials, he added.
Following the national anti-graft watchdog's intervention in the banking sector, about Tk 60 billion to Tk 70 billion were returned to respective banks, said the ACC chairman.
Referring to Jaha Alam case, Mr Mahmood acknowledged that the incident has dented the trust of the public on the commission.
"Such incident was unheard of before, but we don't want to avoid our responsibility in this regard as we have the courage to deal with the incident," he added.
CEO and Chief Editor of ETV Monjurul Ahsan Bulbul, vice-president of the Association of Television Channel Owners (ATCO) Mozammel Babu, Bhorer Kagoj Editor Shyamal Dutta, Bangladesh Betar Director General Narayan Chandra Shil, Bangladesh Television Director General SM Haroon-or-Rashid also spoke at the even
Unauthorized use or reproduction of The Finance Today content for commercial purposes is strictly prohibited.