Business /
Sylhet tea industry hamstrung by investment crunch
---
SAM
Published:
2019-09-29 13:09:47 BdST
Sylhet tea industry hamstrung by investment crunch
---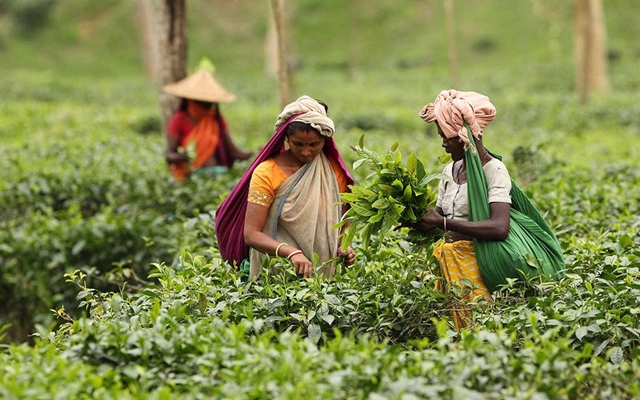 FT ONLINE
Tea of Bangladesh is facing multifaceted challenges like an inadequate investment, increased price of inputs including fertilisers, underdeveloped infrastructures, lack of irrigation facilities and above all lack of initiatives to introduce better cropping and management for raising per hectare yield.
However, the tea sector is a slow-growth one mainly due to lack of investment. Many private investors are less interested as the gestation period of tea is 5 to 7 years.
Land of over 16 percent of tea estates has already become old and uneconomic, which produce only 482 kg tea per hectare.
All these factors are responsible for the declining national average yield of tea.
Land-related problems and intermittent power supply alongside manpower shortage are also hindering the sector's advancement, said a number of planters.
Oldest tea plants even of above century-old are there in some old tea estates.
Of them, Alinagar Tea Estate in Moulvibazar has 131-year-old plants while New Samonbhag Tea Estate has 117-year-old plants. These give good yield.
However, normally tea plants are to be felled and replaced after 60 to 80 years. The tea estates are set on hilly lands, leased to them by the government for longer periods.
On the other hand, Bangladeshi tea planters are much worried about the recent reports of Indian pressure for importing tax-free tea from Tripura. It would just put the industry in severe crisis, a number of senior officials of tea estates apprehend.
The industry has a potentiality and capability to raise production. The present average yield is over 1528 kg/hectare with only 50 percent of land use in tea. There are 9400 hectares of very old and uneconomic tea area, having a poor yield of only 482 kgs./hectares.
These old areas have been dragging down the national average of tea yield. This area needs to be replanted with an improved variety of planting materials after necessary soil rehabilitation.
The per hectare yield can be raised to 2000 kg/hectare by rehabilitating old/uneconomic plantation areas through intensive programme and management, etc.
By adopting these measures, the national yield can be raised to 100 million kg in years by bringing 10,000 hectares under new plantation programme, industry insiders say.
The British pioneered tea farming in India and the poor labourers in thousands were brought from UP, Bihar, Odisha, West Bengal and other backward regions for tea farming. Still legacy is there all over the country. Labourers are an integral component of the tea industry.
During the British regime, they were almost treated like slaves. Things have changed largely by now. But the community still deserves better life and opportunity.
The East India Company initiated tea farming in 1833 first. In 1836, an auction of the Indian tea was held in London. However, tea farming was first started at a place close to Chittagong Club in 1840. Many people believe it was first done at Kodala tea garden in Chattogram in 1828.
However, British man M Hudson and his brother set up the Malnichhera Tea Estate in Sylhet. During the Pakistan regime, Duncan brothers used to run the tea estate on over 1500 acres of land.
In 1873, attempts were there to cultivate tea on 15,240 acres of land in Sylhet region, but the plantation was done on 3240 acres while the production was 324,186 pounds. Since the beginning, the Britsh companies used to run and manage the tea gardens.
Some native well-to-do people joined the industry after 1880. The initiators include renowned Zaminder of Lungla- Ali Amzad Khan, Zaminder of Pailgaon and Khajanchibari- Brojonath Chowdhury, Lokanath Sharma before Sarodashyam Khan Bahadur, Syed Abdul Majid and Abdur Rashid Chowdhury.
There were 139 tea gardens with 72,000 acres of land in the then East Pakistan in 1947 and the annual production was 474,65,550 pounds. Per acre yield was 656 pounds. Of the total production, the export was 451,11,032 pounds.
It is clear that the first tea plantation in Bangladesh was started in the heart of present Chattogram city although the first commercially established tea estate was Malnichhera, on way from Airport to Sylhet city in 1854.
Still, Malnichhera has kept its position among the top ones. Mirtinga Tea estate in Moulvibazar came to next in 1860. Since then things got established in Moulvibazar, Habiganj and Chattogram.
The BTRI has established a tea museum on a small building in Srimangal to portray the antiques in the historical industry. Many people visit it almost every day.
However, some northern districts like Panchagarh, Lalmonirhat, Nilphamari, Dinajpur and Thakurgaon have come under tea cultivation, but with some small holdings.
Bandarban, Khagrachhari and Rangamati have also been included this way. On the other hand, some areas of Mymensingh, Netrakona and Sherpur are being included.
Industry insiders hope the smallholdings are going to be a success chapter for the tea production soon.
According to some recent surveys, over 101,700 hactareas of land are suitable for smallholding tea farming in Bangladesh. If the lands are brought under tea, about 200 million kg would be produced.
Till date, there are 166 tea estates and about 800 small growers/small holdings are registered on the list.
These have about 130,000 hectares of the tea plantation, of which 60,000 hectares are under tea. The sector provides direct employment for 130,000 poor people, 50 per cent of whom are female. About half a million people are in these tea families.
Once the tea gardens used to use coins for their own use. But the government did not ban the system for reasons, it proves the strength of the tea society.
Use of metallic coins began in 1870 and continued till 1940. Use of such coins was however, stopped after 1947 and continued till 1950.
The industry has been struggling with various adversities, but the per hectare yield stands at 1528 kgs as yet.
The per hectare yield should be raised immediately otherwise it would be hard to face the new challenges, industry insiders feel. The national yield stood at about 82.13 million kgs in the 2018. It was 78.95 in 2017 while the ever highest yield of 85.05 m kgs was in 2016. In 2014 the production was 66.88 m kg followed by 67.38 m kg in 2015.
Although once the Bangladesh tea was mainly export-oriented, the scenario has totally changed in recent years due to a sharp rise in home consumption. Even the country now imports over 11 m kg tea per year. The export has gone to the lowest by now.
In the 1980s the export was about 65 to 70 per cent of the yield while in 2000s it came down below 20 per cent. It was only 2 per cent in 2013.
All it happens due to rise in the domestic consumption by over 3 per cent per year. As the trend is continuing, export will shrink.
This is why tea production must be increased to meet the internal demand and to continue export for earning foreign currency.
The British patent for drying tea leaves was released in 1855. JC Kinmond of Assam Tea invented roller, the pioneering mechanised process of tea leaf processing in 1865.
The tea producers have to follow the lengthy process through stages for making tea like drying, cleaning, withering, fermentation and grading, etc. All these are sensitive and time-bound process.
After plucking of tea leaves, the companies normally send those to the factories for the lengthy process to make it ready for consumption before sending for auction in Chattogram.
Recently, an auction centre has been launched at Srimangal, considering its close location with the maximum tea gardens. Now tea auction is held once a month while three others are held in Chattogram as before.
Unauthorized use or reproduction of The Finance Today content for commercial purposes is strictly prohibited.