Business /
GK Shamim's construction workers in unlimited misery
---
Editor
Published:
2020-04-07 14:03:00 BdST
GK Shamim's construction workers in unlimited misery
---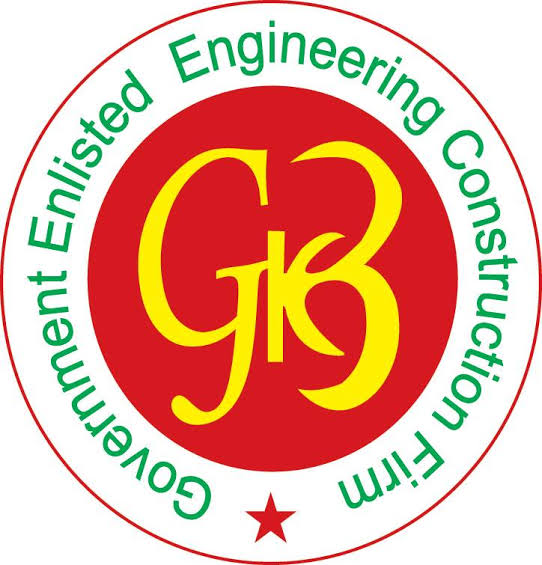 NEWS DESK
The payment of salaries of thousands of employees, suppliers and sub-contractor remained unpaid as GKB & Company Private Ltd Chairman SM Golam Kibria Shamim was sent to jail over casino scandal. For this reason, all the employees are passing miserable life.
Thousands of families are directly or indirectly involved with GK Builders and they are facing employment problem.
On the other hand, it is predicted that there will be a negative impact on the economy as the financial sector has also an involvement with this large contracting firm.
The workers, employees and officers the company urged to the Primes Minister Sheikh Hasina to take necessary steps in putting all the banks accounts of GKB and Company Private Ltd in motion with a view to giving relief to the workers from unbearable and miserable livings and sustaining the development activities in order to make Digital Bangladesh.
The workers of GKB and Company Private Ltd informed that huge activities of government construction works remain closed. As a result, the development activities of the government hampered severely.
It has been learnt that many construction works of public projects of the government have also been completed. The staffs of the company informed that there are arrear bills of their completed works.
Under these circumstances, they aren't getting any bills as all personal and joint accounts of the company have been blocked. As a result, it has become very difficult and hard for them to complete the construction projects of the government.
Apart from this, the construction work of the ongoing projects is on the verge of getting closed.
As per information of the firm, GK Builders was enlisted to Department of Public Works in 1994. The company has been constructing public buildings of the government maintaining the standard within the prescribed period for more than 25 years.
The major construction works of this company are- 2 buildings of The National Institute of Traumatology & Orthopaedic Rehabilitation (NITOR) consisting 12-storey at Agargaon, Dhaka; 4 quarter building including main building of Sheikh Rasel Gastroliver Hospital at Mohakhali, Dhaka; several buildings of Sheikh Hasina Chattogram Hill Tracts Complex at Bailey Road, Dhaka; building of Medicine Laboratory and Referral Center consisting 12-storey, building of National Museum of Science and Technology at Agargaon, Dhaka; 7 buildings for BSC Engineer inside Engineering Staff College at Munshiganj etc.; hospital building inside Kashimpur Central Jail at Gazipur; building of Burn Treatment Hospital inside fire service at Mirpur; building of registry office at Tejgaon, Dhaka; main building of Directorate of Technical Education at Agargaon, Dhaka, expansion of building of Public Service Commission at Agargaon, Dhaka; building of RAB Forces Training Center at Gazipur, first phase works of building National Revenue bhaban at Agargaon, Dhaka etc.
As per information, Prime Minister Sheikh Hasina has physically inaugurated several large construction projects of GK Builders.
Though the firm was a sole proprietorship business but later it has been converted to limited company to work in large extent and started to work in constructing various developmental projects with a view to achieving Vision 2021 and making Digital Bangladesh which was committed by the ruling government.
Abiding by all the terms and conditions of government, GK Builders started construction works to hand over construction projects within the prescribed period as a lowest bidder through competitive open tender and e-tender.
It has been learnt that the best engineers of the country have been appointed in these construction works.
As per information of the company, GK Builders has already handed over a good number of buildings and edifices to Bangladesh government within due time maintaining quality standard.
The officials of the company also informed that their chairman SM Golam Kibria Shamim didn't show any interest in others except government construction works.
As per their opinion, GK Shamim was encouraged by integrity, firmness, hard work, strong mental morality and commitment of the Prime Minister Sheikh Hasina.
GK Shamim is very cordial in providing social service. He provided financial assistance to build mosques, madrasahs, schools and colleges in different areas of the country including his district and played important role in various social cultural activities including helping the poor and deprived people.
For these glorious achievements, he has been honored with different awards and praised by various organizations.
He is member of difference kind of organizations including Rowing Federation, Dhaka University Alumni Association, Pan-Pacific Sonargaon Hotel Health Club, Nabo-Jagaran Samaj Kalyan Sangstha.
In his point of view; GK Builders has been implementing the ongoing construction projects maintaining the standard.
Unauthorized use or reproduction of The Finance Today content for commercial purposes is strictly prohibited.