'Walton proved we can too'
---
Staff Correspondent
Published:
2020-10-14 22:17:22 BdST
BTRC Chairman visits Walton Factory'Walton proved we can too'
---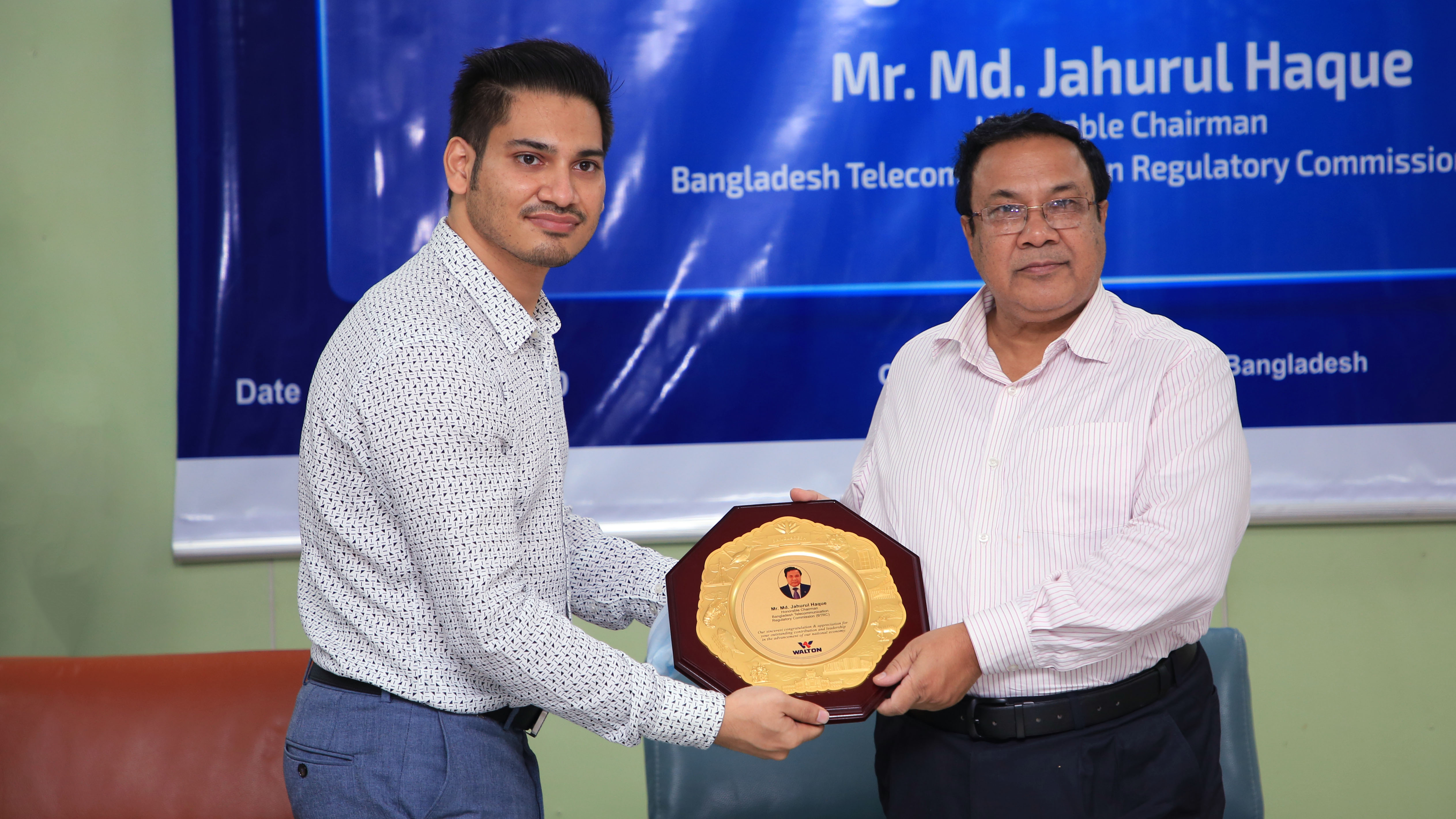 Walton Digi-Tech Industries Managing Director SM Monjurul Alam Ovee is handing over a crest to BTRC Chairman Md. Jahurul Haque at Walton factory
"Walton is now one of the biggest local companies and also has giant factory with cutting-edge technologies and machineries," Md. Jahurul Haque; Chairman of Bangladesh Telecommunication Regulatory Commission (BTRC) mentioned.
"Walton factory is not only well-equipped with advanced machineries but also well furnished with compliance and health-friendly working environment. Doing business maintaining the rules and regulation, Walton is greatly contributing to the national economic progress. Walton proved that we (Bangladesh) can also produce high quality devices," the BTRC chairman made the remarks after visiting Walton factory at Chandra in Gazipur on Monday (October 5, 2020).
Both the local manufacturers and the government are badly affected with the illegal import of handsets, Md. Jahurul said adding that the regulatory body is very active to control illegal handsets' import.
Calling upon the users for buying the handsets having legal documents, he noted that the domestic industry as well as the national economy will be progressed if the locally produced mobile phone is purchased.
To visit the advanced factory of local electronics and hi-tech giant, a 10-member delegation of BTRC, led by its chairman, reached Walton factory premises on Monday morning.
The delegation members were: BTRC Vice Chairman Subrata Roy Maitra, Commissioner Aminul Hasan, Secreatry Md. Jahirul Islam, Director Lt. Col. Mohammod Faisol, Deputy Director Dr. Md. Sohel Rana, Senior Assistant Director Sunjib Kumer Singha, Personal Secretary to Chairman Md. Shahidul Islam, Assistant Director Md. Mintu Pk and Deputy Assistant Director Amina Parvin.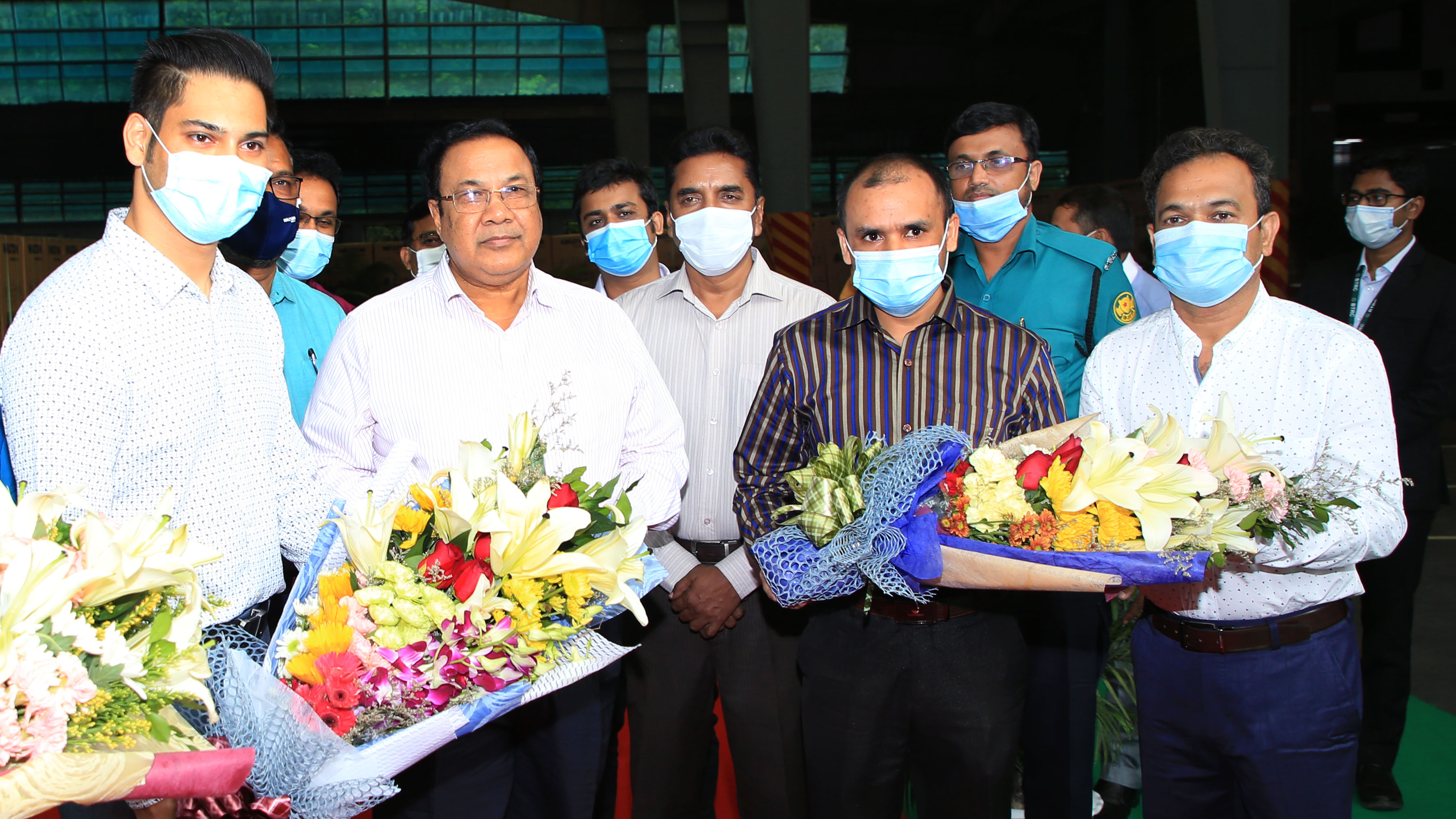 Walton Digi-Tech Industries Managing Director SM Monjurul Alam Ovee welcomed the BTRC chairman and his entourage presenting them a flower bouquet.
Meanwhile, Walton's Deputy Managing Director Alamgir Alam Sarker, Executive Directors (ED) Md. Humayun Kabir, Yusuf Ali, SM Rejoan Alam and Col. (Retd.) SM Shahadat Alam, Senior Deputy Executive Director Firoj Alam, Deputy Executive Director Adnan Afzal, Senior Operative Director Fahim Rashid, First Senior Additional Director Milton Ahmed and the company's other senior officials were present.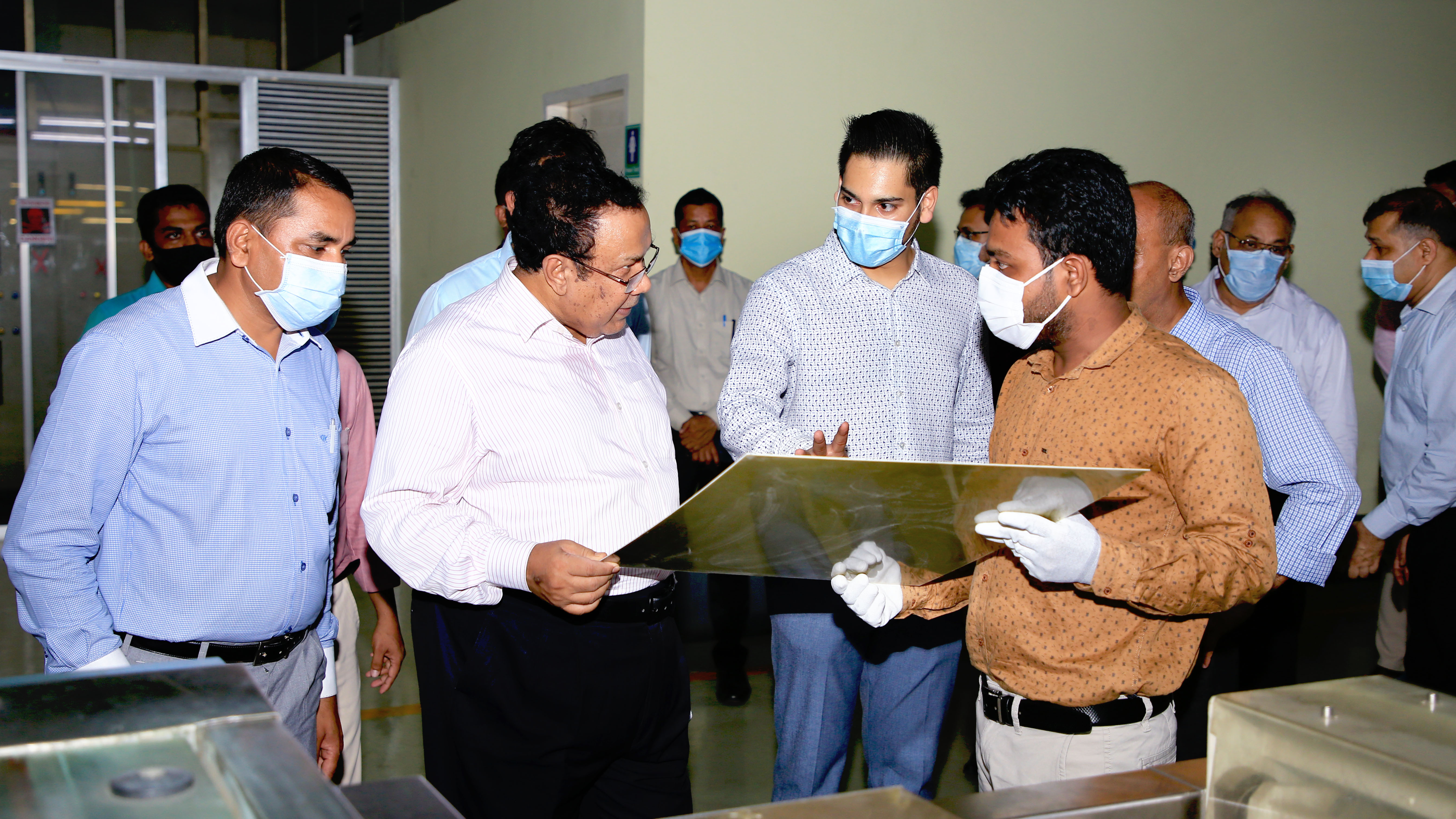 BTRC Chairman Md. Jahurul Haque is visiting PCB (Printed Circuit Board) Production unit at Walton factory
Then the delegation enjoyed a corporate document on Walton and then visited the product display center and the production units of refrigerators, compressors, air conditioners, LED televisions, computers, laptops, mobile phones and other home, kitchen and electrical appliances.
Unauthorized use or reproduction of The Finance Today content for commercial purposes is strictly prohibited.