Debapriya lauds Nagad's success in financial inclusion
---
Staff Correspondent
Published:
2021-05-20 23:49:17 BdST
Debapriya lauds Nagad's success in financial inclusion
---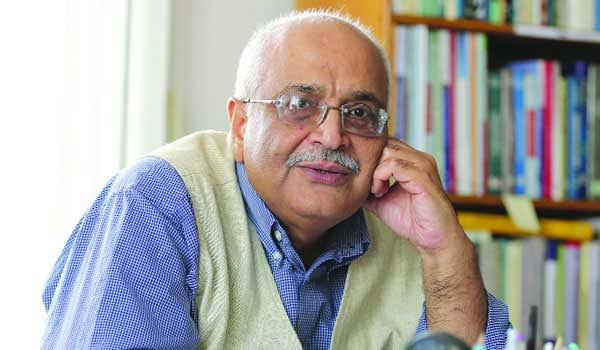 Dr. Debapriya Bhattacharya, a distinguished fellow of the Centre for Policy Dialogue (CPD), said that Nagad has reached the areas where big or "white elephant" banks could not go.
"It can be counted as a huge step for financial inclusion. People, who used to take services from banks, are now availing of your (Nagad's) services," he said.
Debapriya said this while attending a Facebook live event yesterday evening styled "Innovation for financial inclusion leaves no one behind" organized by Nagad, a mobile financial service arm of the Bangladesh Post Office.
Managing Director of Nagad Tanvir A Mishuk took part in the program, which was moderated by Nagad Chief Public Affairs Officer Solaiman Shukhon, said a Nagad press release.
Dr. Debapriya said that previously people used to deposit a cheque at a bank and it would go through a lot of processes.
But, a completely new area of work has now been created with the blessings of MFS while researches can be carried out to see the changes that have taken place as a result of this, he added.
He said digital solutions must be brought in to revive the people. "Digital solutions will work if stakeholders from small and medium entrepreneurs to workers' organizations are involved with it,"
The eminent economist put emphasis on bringing digital solutions for the recovery of the people. "The chambers of commerce have to be included. Concerted efforts have to be taken. We have to reach out to the small and medium-sized businesses."
Putting importance on building a national database, Dr Debapriya said a database was created to help the helpless people during the coronavirus pandemic.
"Now it needs to be considered whether it can be turned into a national database. In future the database can ease the process of delivering various government supports to the people," added the noted economist.
Dr Debapriya stressed the need for uninterrupted electricity supply and availability of internet as well as suggested that poor people should be given smartphones instead of the rice so that they can be part of the financial inclusion.
Speaking at the discussion, Tanvir A Mishuk, managing director of Nagad, said, many developed countries were not able to take the decision that was taken by the Prime Minister of Bangladesh.
In the developed countries, he said, only the highest taxpayers received incentives. "We had noticed that the database was not correct when we attempted to disburse the Eid gift of the Prime Minister. But, our Prime Minister stands beside the poor in the COVID-19 time."
He said with the support of the mobile operators, the MFS including Nagad were able to disburse the PM's Eid gift to some 36 lakh people.
Expressing his commitment to stand by the government of Bangladesh, Mishuk said, Nagad has a database of three crore people.
The release said Nagad has brought different innovations in the service delivery process and devoted to bring new innovations. Previously, it took seven to ten days to open a financial account while Nagad made it happen with just a dial from any mobile phone.
By dialling *167# from any mobile and setting the PIN, anyone can now open an account of Nagad.
Unauthorized use or reproduction of The Finance Today content for commercial purposes is strictly prohibited.