Employees in anxiety after Sri Lanka's Laugfs Gas exits Bangladesh
---
Staff Correspondent
Published:
2022-11-24 10:17:18 BdST
Employees in anxiety after Sri Lanka's Laugfs Gas exits Bangladesh
---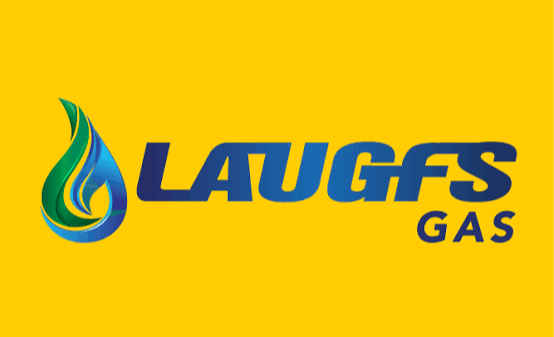 Around 100 employees working in Laugfs Gas Bangladesh Ltd (LGBL), a concern of Sri Lanka's Laugfs Gas Plc, are in uncertainty about their jobs after the Sri Lankan owner sold its entire stakes in Bangladesh to a Hong Kong-based company.
According to a number of employees, the Hong Kong-based new owner of LGBL has already taken over the business of Laugfs Gas Plc's Bangladesh unit and they are in tension about their job security.
"We have been told that our jobs will continue despite a change in ownership. Still, we are anxious as it will depend on the new owner," said a senior executive of LGBL requesting not to be named.
Already the chief executive officer of LGBL who is a Sri Lankan national has gone, he said.
"A new CEO will come and our jobs will depend on him," said the executive.
In a filing posted on Colombo Stock Exchange last week, Sri Lanka's Laugfs Gas Plc said it has sold its Bangladesh business for a total sum of $23.39 million (Tk 233 crore @ $/100 taka) and said it will use the sale proceeds to settle the debt.
A 69 percent stake in LGBL was sold for $16.1 million, the firm said in a stock exchange filing. Another 31 percent share is held by Dubai-based Slogal Energy DMCC, which is also a concern of Sri Lankan Laugfs Gas for $7.254 million, the company said.
Laugfs Gas entered the LPG downstream industry of Bangladesh in 2001 with the brand name of KleenheatGas. Over the years, the company built one of the largest LPG distributors in Bangladesh.
Laugfs used to operate an LPG import, bottling and distribution facility in Mongla Port with a storage capacity of 1,800 tonnes with construction underway for another 3,000 tonnes. The company distributed LPG for domestic, commercial and industrial customers. Being the pioneer to introduce Autogas in Bangladesh, Laugfs also supplied LPG to service stations in Khulna, Jessore, Rajshahi, Rangpur and Dhaka.
Why the company left the Bangladesh market…
When new companies, both local and foreign, are coming into the ever-growing Bangladesh market, the exit of Sri Lanka's Laugfs raised eyebrows. Industry insiders said the company failed to compete with the new entrants, some of which are owned by big local conglomerates.
LGBL had around 20 percent market share in 2015 and it came down to around 5 percent after seven years as new entrants started to grab more stakes from the growing market where the supply of natural gas is depleting fast.
But LGBL's owner in Sri Lanka blamed unhealthy competition in Bangladesh for their unfortunate exit from the Bangladesh market.
"Our operations in Bangladesh continued to face severe competition and rivalry, due to a large number of new entrants. While we consider competition to be healthy, numerous unhealthy, unethical practices by many entrants have affected the ethical players in the market and resulted in a decrease in our market share in Bangladesh," the company said.
The economic crisis in Sri Lanka and a rise in interest rates increased the debt burden of Laugfs Gas Plc, which forced the company to dispose of its Bangladesh business in a bid to reduce debt exposure, according to media reports in Sri Lanka.
Bangladesh LPG market
There are 29 LPG companies in Bangladesh. Of these, 18 are in operation, meaning that they import and bottle the gas for sale. Present market demand is 13 lakh tonnes per year and it is predicted to grow to 30 lakh tonnes by 2030.
In terms of monetary value, the market size of LPG in Bangladesh was over $3 billion in 2021, according to industry insiders.
Bashundhara LP Gas is the market leader with one-fifth of the market share, followed by Omera LPG, Jamuna, Totalgaz and Meghna LPG.
Unauthorized use or reproduction of The Finance Today content for commercial purposes is strictly prohibited.