COVID-19 /
DGHS closes 11 private Covid testing booths in Rooppur due to irregularities
---
Staff Correspondent
Published:
2021-07-28 06:28:07 BdST
DGHS closes 11 private Covid testing booths in Rooppur due to irregularities
---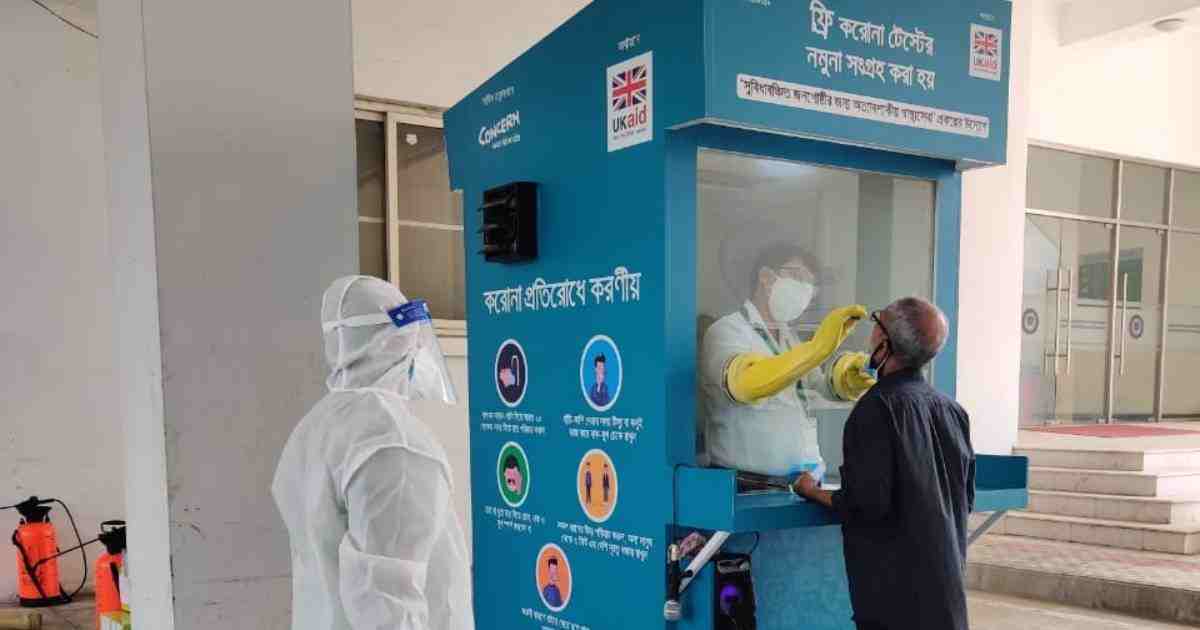 Citing unequal competition and irregularities among the 11 approved private Covid-19 testing booths in the Rooppur Nuclear Power Plant project area in Pabna, the Directorate General of Health Services (DGHS) announced them closed on Tuesday.
The 11 private organizations were mainly collecting samples of officials, workers of different organizations of the project and some general people of the district for testing of Covid-19.
The organizations were granted permission by a private organization named DNA Solution Ltd and by the Pabna Civil Surgeon office to conduct sample tests in the project area on certain conditions.
On July 18, the DGHS Director Dr Md Farid Hossain Mia sent a letter to the Pabna Civil Surgeon that said some of the organizations permitted by Dhaka based DNA solution and the Civil Surgeon Office are collecting samples from the area and taking them to test in Dhaka's RT-PCR lab.
Permission provided by private organizations for collecting samples has been banned by the DGHS as it is creating a competition among the organizations and resulting in many irregularities, the letter said.
Now these private organizations are facing a crisis as they have large dues owing from the organizations under the Rooppur project for Covid testing with them. Many samples the organizations collected through the 11 booths were also not tested.
Md Abdullah Khan, Director of one of the 11 private organizations called Famous Specialized Hospital, said that they were the first organization who got approval and they had been collecting samples for Covid-19 tests maintaining quality and rules.
"We never did any irregularity or rule breaking as our work was being monitored by the officials of the health department," he said.
If the DGHS provided them some time before issuing the orders they wouldn't face such a big loss, he added.
Meanwhile, district's Civil Surgeon Monisor Chowdhury said none of the 11 banned organizations have their own labs to test the samples for Covid-19. They were taking the samples to Dhaka for testing which drew questions over the quality and results of the tests, and there was an environment of unhealthy competition of sample testing among them, he added.
The Civil Surgeon said only those who have their own RT-PCR lab in the area would be allowed to do the work of collecting samplesfrom now on, but none of the 11 prohibited organizations did.
Unauthorized use or reproduction of The Finance Today content for commercial purposes is strictly prohibited.