'Finance Today' apologise to 'TBS Team' for copying news
---
Shamiur Rahman
Published:
2020-07-05 12:49:24 BdST
'Finance Today' apologise to 'TBS Team' for copying news
---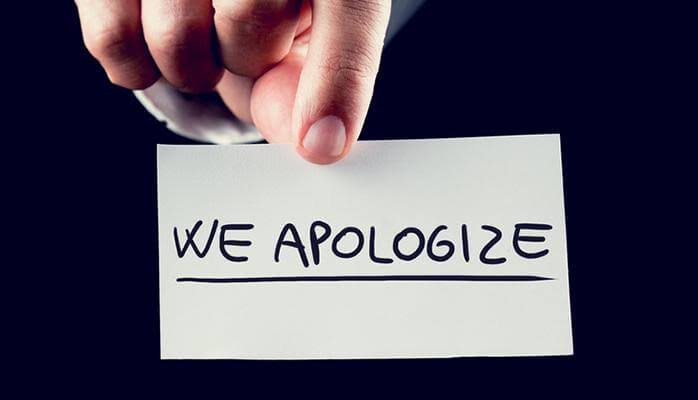 Amid COVID-19 Pandemic and unexpected illness of Md. Motiur Rahman, Editor & Publisher of www.thefinancetoday.net (a financial news portal in Bangladesh); some of its sub-editor made a huge mistake by copying news from 'The Business Standard'; country's one of the leading and most prominent newspaper.
Lack of monitoring due to illness of The Finance Today's Editor and working from home by it's sub editors during the pandemic was the main reason for this unacceptable behaviour.
Considering the gravity of the facts; HR manager of 'www.thefinancetoday.net' (FT Team) already fired two of its sub-editor for that reason and warned every employees to be alert and not to do this type of criminal offense in future.
Moreover, FT's IT Team already deleted those news which was taken from The Business Standard (TBS) site. They are continuesly checking the entire site and filtering those news which was taken from TBS.
However, due to staying at home for locked down in capital's Wari area; Editor of 'www.thefinancetoday.net' already appointed a Chief Editor for monitoring the entire site and to take prompt action if those types of mistake or criminal offense & childish activities happen in future.
The entire FT Team hereby sincerely apologise to Mr. Inam Ahmed; the honourable Editor of The Business Standard and his entire team for above mentioned shameless activities and seeking pardon for that with a promise not to allow same activities in future.
Also the Editor of The Finance Today Md Motiur Rahman seeks forgiveness to TBS team and wishing a lot for The Business Standard's success.
He said: "I would try and offer an explanation for what we did, but there are no excuse. I absolutely take responsibility on behalf of my entire team for the childish activities and the terrible pain i caused to you."
Unauthorized use or reproduction of The Finance Today content for commercial purposes is strictly prohibited.