Luxury SUVs RHD's greatest dissipation
---
SAM
Published:
2019-11-03 16:55:07 BdST
Luxury SUVs RHD's greatest dissipation
---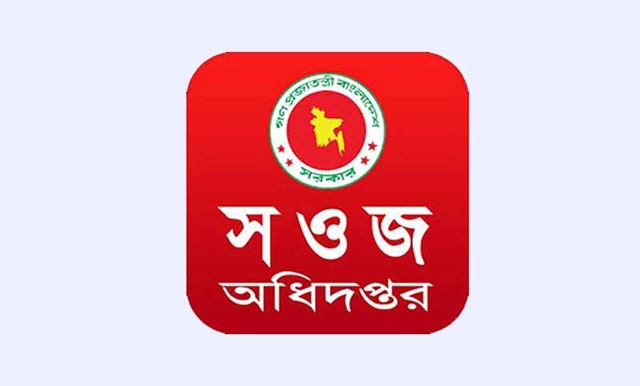 FT ONLINE
Roads and Highways Department (RHD) intends to procure 25 motor vehicles at Tk 114.80 million under a road upgrade project which is yet to be cleared by the Planning Commission (PC).
The fleet of vehicles will include a few luxury four-wheelers.
The RHD proposes to upgrade the 56 km Sylhet - Tamabil road into a four-lane highway at a cost of Tk. 37.29 billion.
The state-run road developer will also require an additional amount of Tk 49.795 million for maintenance of those vehicles, sources said.
Officials at the Ministry of Road Transport and Bridges said the project proposal has recently been sent to the PC for getting approval.
According to the project proposal, the RHD will buy six luxury SUVs at a cost of about Tk 10 million each, nine double-cabin pick-ups at Tk 5.63 million each and a microbus at Tk 3.2 million.
Besides, it will purchase nine motorcycles at an aggregate cost of Tk 1.8 million.
The RHD has also sought Tk 7.38 million as registration fee for 25 vehicles, Tk 39.72 million for purchasing fuel and
Tk 2.7 million for other maintenance works for these vehicles during the five-year project tenure.
An RHD official, preferring anonymity, said they would mainly use these vehicles to monitor the Sylhet-Tamabil road construction work during its five-year project tenure.
"We have decided to complete the four-lane widening project by June in 2024 with a view to making the cross-border road communication smooth and easy," he added.
The official said China-based lending agency-the Asian Infrastructure and Investment Bank (AIIB)--has agreed to provide Tk 31 billion for the project and the remaining Tk 6.29 billion will come from internal resources.
Development experts said the government agencies are now in a hurry to purchase vehicles for different projects which go untraced ultimately.
The government does not have data on the total cars in its entire transport system.
Besides, insiders have claimed that the project cost for widening the 56-kilometre road was too high, compared to other ongoing or recently-completed projects of the same nature.
They also alleged that the RHD has proposed inflated cost in the case of some components of the project which has pushed up the overall cost.
According to the project proposal, RHD has kept aside Tk 325.33 million for consultancy services and Tk 38.40 million for the panel of experts for the 56-km road widening project.
It has also proposed Tk 10 million as an honorarium for attending meetings by the panel of experts and steering committees, tender evaluation committees and Tk 9.65 million for purchasing 88 computers and its operational materials.
Executive Director of South Asian Network on Economic Modelling (SANEM) Dr. Selim Raihan said that this type of lavish expenditure is simply a misuse of public money.
If a 56-km road construction project needs 25 vehicles for monitoring the works, then how will it be viable? he sought to know.
"Bangladesh needs huge investments in infrastructure development. If the government allows such misuse of funds in the name of project implementation, Many essential development projects will be deprived of funds," Prof Raihan said.
Mr. Raihan, also an economics professor at Dhaka University, raised a question about the role of the Planning Commission, saying how it approves this kind of project.
When asked, a PC official said they have scrutinized the project and asked the RHD to rationalize its costs.
Unauthorized use or reproduction of The Finance Today content for commercial purposes is strictly prohibited.