Economy /
Rice price on downtrend in Rajshahi
---
Nirmal Barman
Published:
2018-03-20 17:49:08 BdST
Rice price on downtrend in Rajshahi
---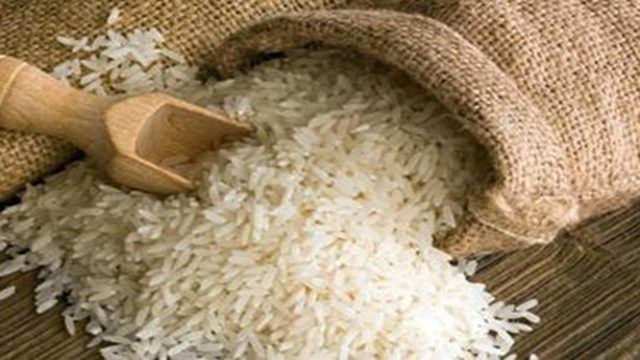 FT ONLINE
Rice price in Rajshahi's retail markets is now on a downtrend following the government's launching of 'food friendly programme' and open market sale to control hiking of rice price.
Within a gap of only 10 days, rice price has been declined by Taka two to three per kilogram in the metropolis and its adjacent areas.
While visiting some retail markets in the city and its outskirts on Monday this reporter found the declining trend of the rice price.
Nurul Haque, a retailer of Naohata Bazar under Paba Upazila, told newsmen that rice price has been declined by Taka 100 to 150 per mound with a gap of 10 days.
Price of coarse rice has also been reduced by Taka two to three per kilogram. The price will go down further, he added.
Meanwhile, poor and extreme poor people of the division are very happy after getting quality rice at Taka 10 per kilogram under the government's "Food Friendly Programme".
"We are getting quality rice this time without facing any irregularities," said Mohsin Ali, an elderly man, who came to purchase rice at Bijoynagar crossing under Godagari upazila.
Another beneficiary Hazrat Ali, who came to buy rice at Bornaly crossing, said the quality of rice is very good. This type of rice is being sold at least Taka 50 per kilograms in the markets, he added.
Md Muniruzzaman, president of Rajshahi Chamber of Commerce and Industry, said poor and low-income group people were seen in long queues at all selling points to purchase rice.
More than 7.73 lakh extreme poor families in all eight districts under Rajshahi division have started getting rice at a rate of Taka 10 per kilogram (kg) since early this month.
The selected card holders will get 30 kilograms of rice in every month through village ration dealers at a rate of Taka 10 per kg under the "Food Friendly Programme".
"Requisite number of village ration dealers has already been appointed at all unions of the division to sell the rice," said Md Muniruzzaman, regional controller of Food in Rajshahi, adding "We will distribute 2.31 lakh tonnes of rice through 1,329 dealers."
The government wants to provide food support to the extreme poor families during the crisis period so that they do not suffer.
For every 500 families, a village ration dealer has been appointed for distributing the rice smoothly while the widows and physically challenged people are getting priority in the programme.
Simultaneously, Open Market Sale (OMS) of rice and flour has also been launched everywhere in the division. Some 108 dealers including 30 in Rajshahi have already been appointed for the purpose.
He, however, vowed to take punitive measures against those who will engage in any irregularities during the programme.
Unauthorized use or reproduction of The Finance Today content for commercial purposes is strictly prohibited.