Economy /
ERD negotiates with WB on 6 projects worth Tk 14,450cr
---
SAMI
Published:
2020-08-11 05:44:50 BdST
ERD negotiates with WB on 6 projects worth Tk 14,450cr
---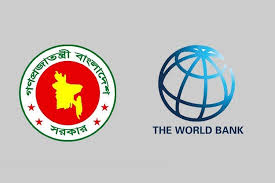 Although the pace of work in government departments has slowed down due to coronavirus pandemic, Economic Relations Department (ERD) has paced up its activities and completed negotiations for six projects with the World Bank.
As a result, a number of development partners and countries have struggled to get global lender funds amid Covid-19 issue as expected.
Financing of the ongoing development activities has also been taken forward.
Among the projects, ERD has completed negotiations in 6 projects with the World Bank. It has also received approval of the World Bank board meeting in this regard.
Under these projects, Bangladesh will receive 170 crore US dollars which is Tk 14,450 crore (Tk 85 per dollar) in local currency including 20 crore US dollars grant. The contracts for these projects will be completed this month according to ERD and World Bank sources.
According to ERD sources, Private Investment and Digital Project (Pride) worth 50 crore US dollars is awaiting an agreement with the World Bank.
Other projects include: project worth 50 crore US dollars for the development of western road network and digital connectivity in Bangladesh. Project for enhancing digital government and economy (AD) worth 29 crore 50 lakh US dollars. Project to construct more warehouses for grain stocks 20 crore 20 lakh US dollars.
In addition, the Rohingyas received 20 crore US dollars grants for two separate projects concerning social development.
ERD Additional Secretary and Chief of World Bank wing Sahabuddin Patwari said, "We have tried to keep our activities normal even in coronavirus pandemic."
As a result, in addition to budget support, negotiations in six projects have been completed amid COVID-19.
The World Bank will provide assistance amounting to 170 crore US dollars in total on easy terms including grants.
He said, "I will try to complete the contract of these projects within this month."
When contacted the World Bank's Dhaka office, Chief Minister Mehreen A. Mahbub said the matter has been approved at the World Bank Board meeting rendering financial assistance in these projects. Now the loan agreement of the project will be made as per rules, she added.
According to ERD sources, implementation of the project titled Private Investment and Digital Entrepreneurship (Pride) will bring about 200 crore US dollars of direct investment.
At the same time, it will strengthen the social and environmental standards in the designated economic zones and software technology parks.
Besides, the project will create employment for one hundred and fifty thousand people of which 40 percent employment will be made in software parks and 20 percent in economic zones.
Under the project, Bangabandhu Sheikh Mujib Industrial City-2 in Mirsarai will be developed and construction of Dhaka's first 'Digital Entrepreneur Hub' at Janata Software Technology Park will take place.
Under the project titled 'Western Economic Corridor and Regional Enhancement Phase-I', road connectivity will be upgraded along the Jessore-Jhenaidah corridor across the western districts.
The existing 110 km two-lane Bhomra-Satkhira-Navaran highway and Jessore-Jhenaidah highway will be upgraded to four lanes thereby establishing a safe road network. In addition, the climate-tolerant four-lane highway in the west will help to meet the government's goal of developing 260 km of economic corridors. This will benefit 20 million people in the west.
The World Bank will provide a loan of 20.20 crore US Dollars equivalent to Tk 1,717 crore for the construction of more storage facilities for grain stocking.
The project will facilitate construction of a modern food storage facility in Bangladesh to enhance food security.
Eight steel silos will be constructed in eight districts, with three silos under construction in Ashuganj, Madhupur and Mymensingh. In addition, three rice silos in Dhaka, Narayanganj and Barishal will be built along with two wheat silos in Chittagong and Maheshwar Pasha.
The project titled 'Enhancing Digital Government and Economy (EDGE)' will establish an integrated, partnership-based and cloud-computing digital platform for all government agencies and improve cyber security saving about 200 crore US Dollars in government investment in the IT sector.
In addition, an additional 100 crore US Dollars will be provided for emergency development projects for the development of Rohingyas who have taken refuge in Bangladesh and 10 crore US dollars for food and health care.
According to the ERD, World Bank loans typically includes a service charge at a rate of 75 percent, interest at a rate of 1.25 percent and a commitment charge at a rate of 50 percent. In other words, two and a half percent interest has to be paid.
After the independence of Bangladesh, the World Bank is one of the first level development partners of the country.
Bangladesh is currently a top beneficiary of the World Bank's IDA programme receiving more than 13 billion US Dollars.
Since independence, the World Bank has sanctioned more than 31 billion US Dollars interest-free grants to Bangladesh.
Unauthorized use or reproduction of The Finance Today content for commercial purposes is strictly prohibited.